Instagram is one of the most popular social platforms nowadays, so Meta is concerned about its safety. That's why they create multi-step authorization and make it so hard to sign in when you don't have access to an email or synced phone number. But it is still possible!
Before we start
Save your time and let professionals resolve your issue in minutes!
Want to start solving your problem immediately? Experienced Howly troubleshooters can fix your issue ASAP. They're already waiting for you in the chat!
The benefits you'll get while troubleshooting your issue with Howly experts:
Qualified help with laptops HDD

Quick advice right in your device 24/7/365

Expert reply within 60 seconds

Clear step-by-step guidance

Limitless number of follow-up questions

Understanding and empathetic help till your laptop HDD issue is fully resolved

All answers you need in one place
Check out this article to find out how to take your account back, add a phone number to get back into Instagram, or set up another backup email.
Why does Instagram want to check a phone number or email?
Many Instagram-related forums are filled with questions like "Why does Instagram want my phone number?". And this question has a pretty simple answer: the modern internet is not a secure place. So, a lot of services create multi-factor authorization.
Instagram phone number verification creates an additional level of security. If some hacker steals your password, they still need to enter a security code that Instagram sends to your number or email. And the only way to get this security code is to have access to the phone number or/and email.
The system won't let a user sign in if they give a fake phone number for Instagram verification. That's why you should give an existing number to which you have real access.
What if you lost or forgot the email or phone number to enter Instagram?
Do you want to enter your Instagram account but do not remember the password, and don't have access to the phone number or email? So how to verify an Instagram account without a phone number?
You can restore your Instagram login without a phone number or email. If you don't remember a phone number, Insta can send a security code to the email. If you don't have access to the email, you can restore it. But if you don't have an access to the phone number and email, chat with the support. After you log in, change the phone number to your current one.
Restore access to the email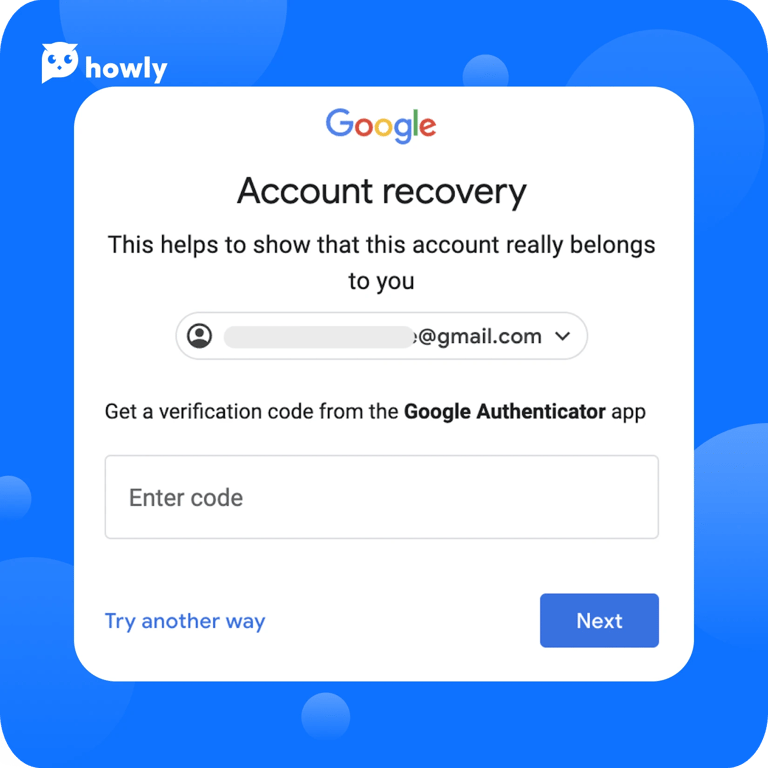 If you use some popular mail client like Google, Yahoo, iCloud, or AOL, use their official recovery instruction. We show you how to recover your Gmail, but you can use this instruction with other mail clients as well: general instruction stays almost similar in any situation.
If you forgot your Gmail password, you can change it and recover your account almost immediately:
Go to the Recovery page. You can follow this link or click Forgot the password while you sign in.
If you have a recovery phone/email, Google sends a security code that you should type. If you don't have it, the system may ask you questions like "name of a first teacher", "name of the street where you grew up" etc.
The system lets you change the password.
If you don't remember your email, use this instruction:
Open the Find your email page.
Type a recovery mail/phone number/full name of the account.
Follow the further individual instructions.
If none of those steps helps you, contact Google support. Visit the Google Account Help page and select the issue from a list. Follow the instructions from the system.
From now on, you can log in to the mail and use it to sign into Instagram. There is no need for a fake phone number for Instagram. Open the Instagram sign-in page and click "Forgot password", the type that email, and wait for a security code.
Replace the phone number or email associated with Instagram
Many users ask us about how to verify an Instagram account without a phone number because they've lost access to it. Unfortunately, it's not possible. The system can't be 100% sure that its owner tried to sign in.
But if you can log into your page, you can change the number immediately. Stick to this guide:
Open Instagram.
Press the menu button. It looks like three stacked vertical lines.
Find the Settings → Security → Two Factor authentication.
Choose WhatsApp as a preferable way to receive the security code. If you don't have it on your phone, Insta will send you regular messages.
That's how you can add a phone number to get back into Instagram bypass. But you can do it only when you are already logged into Instagram.
What if I can't enter Instagram to change my email or phone number
What if you cannot log in to add a phone number to get back into Instagram or change any profile information? Firstly,  check your username and password for correct typing. If its data is correct, Instagram may permanently disable your account. The system marks your content as violating community guidelines or terms of use. Сontact Instagram support. They may bring your account back if you prove to them that you are not violating guidelines.
Also, Instagram may not recognize your data when you sign in from another device. The system will ask you for additional verification via email/phone number.  Stick to the above's instructions to restore your email and use it as a verification source.
If this still doesn't work, there may be additional causes of why you can't log into Instagram:
Network connectivity issues. Restart the wi-fi router, and try to connect to a different network.
Incorrect time and data. It often happens when you move to another time zone. Sometimes devices "forget" to change it. Check time settings and change them to correct.
Corrupted temporary files. Clear the system cache with built-in or third-party tools. If you have iOS, delete and reinstall Instagram. This action removes all related temporary files, including corrupted ones.
You don't link any email to the account. Try to sign in through Facebook. If you sync Instagram and Facebook accounts, you can select Sign with a Facebook, and you log in to Insta immediately.
You have your login and password saved in the browser (mobile or desktop). If you previously logged into Instagram with this browser, it may save your email and password. You can even find and copy this information from autofill settings.
How to restore your account without email or phone number: 3-step instruction
Is it achievable to bypass Instagram phone verification when you don't have access to your email, phone number, or Facebook page? It may look impossible, while in reality may be pretty hard, but feasible.
Try to log in and choose Forgot password?, type your username and select the Can't reset your password? option. It will open a Request Support form. Here you should write the email address for further contact, you should have access to it.
After, enter the latest email address that was synced to your account. You may get a few additional questions from Instagram. Answer them and wait for an email from the Instagram team with a code. Print it and take photos with it, so Insta agents can clearly see your face.
A few days later you'll get a link to the reset password page. Change it to any password that you want.  You can use your current email as a main.
Try to log in
Visit the login page on your browser or try to sign in from the Instagram app. Select that you forget your password and can't reset it. It will open a page where you can ask for support.
Request support
The Instagram algorithm will grant you the request support window to let you specify the account details you would like to restore:
Enter the current email address you use to get the email address for account authorization.
Enter your old email to let the system find it in its database.
Pick between the personal account or company brand account in case of recovering the business account.
Click one of the options to answer the question about the reasons for your request (forgot the email, cannot log in, was hacked, or others.). Moreover, you can add more information to describe your problem for a successful Instagram phone number verification bypass.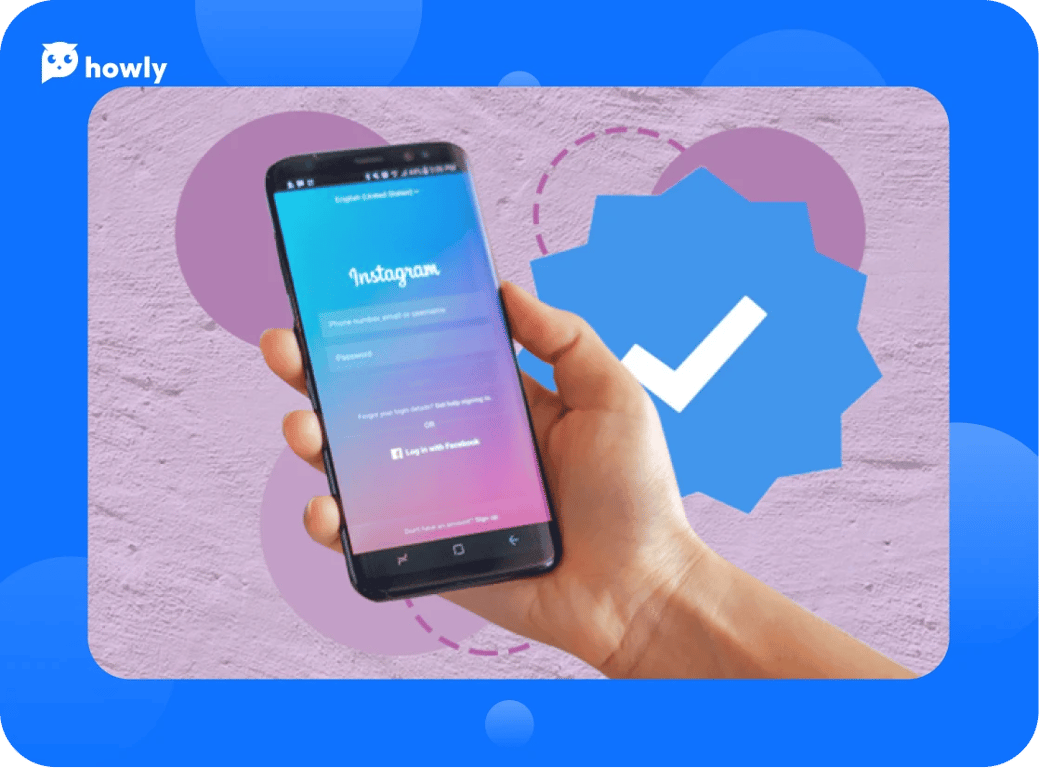 Take a selfie
Tap the blue Request Support button and get access to a video selfie as your last step to restore the account. Taking a video selfie is easy to recover your account since it proves that the genuine user is behind the request. In turn, Instagram values this method, accepting it as an extra security layer.
Sometimes, Insta may take your request without a video selfie while you fill out the form. But in that case, they will definitely ask for it later.
Therefore, follow the on-screen guide until it notifies that the video is completed. Then, submit the action and tap Done to enter via the specified email, where you get the link to authorize your account in a couple of working days.
F.A.Q.
Why are Instagram accounts hacked?
Basically, accounts are hacked in order to steal and sell personal data.
How to prevent loss of Instagram account?
Use a complex password and two-factor authentication. Also securely protect the email to which the Instagram account is linked. When you change your phone number, do not forget to relink it to your Instagram account.
Can I reactivate my Instagram account after 3 year?
There's no way to reactivate it. According to Instagram´s policy, you can create a new account with the same email you used before, but you can't use the same username.
Final Thoughts
Instagram team tries its best to prevent possible hacking. That's why they create a two-factor authentication. So even when a hacker knows your password, it's still not enough to enter your profile. Sometimes it plays against users: if they lose access to their email or phone number, they can't get a security code from the Instagram team. But you still can bring access to your Instagram account.
If you don't remember your phone, you can send a code to your email. If you don't remember your email password, you can restore it within minutes. If you don't remember your email login, you still can restore it, but it could take a few hours/days.
But what to do if you want to restore your Instagram account without a phone number or email? Chat with an Instagram agent via your current email, and send them a selfie with a security code that they give to you. That's how you prove that you are the account's owner.