When you face some problems with your TV, it's vital to select the proper type of reset. Because if you choose the wrong one, you might lose your datum and settings. These settings include the screen settings, the general control settings, the time settings, network settings etc. So all the setup must be carried out from the start.
Before we start
Save your time and let proficient specialists in Samsung TV issue solution resolve your case in minutes!
If you are confused and don't know what to do, contact proficient Howly specialists to get instant help. They are open to hearing about your tech troubles about how to restart Samsung TV 24/7.
The perks you'll get resolving your Samsung TV difficulty with Howly experts:
Pro help with restarting Samsung TV

Quick advice right in your device 24/7/365

Expert reply within 60 seconds

Clear step-by-step guidance

Limitless number of follow-up questions

Understanding and empathetic help till your Samsung smart TV difficulty is fully resolved

All answers you need in one place
Nevertheless, restarting Samsung TV is a first-hand choice when something goes wrong. As the majority of glitches are connected with software, a restart helps to solve them instantly.
The top Howly professionals wrote this post for you to learn everything you need to know about how to reboot smart TV. Contact our team if you need further assistance. Just open a chat, and experienced pros will help to fight all the errors and glitches once and for all. We're open 24/7 for you.
Let's start.
Cold boot or soft reset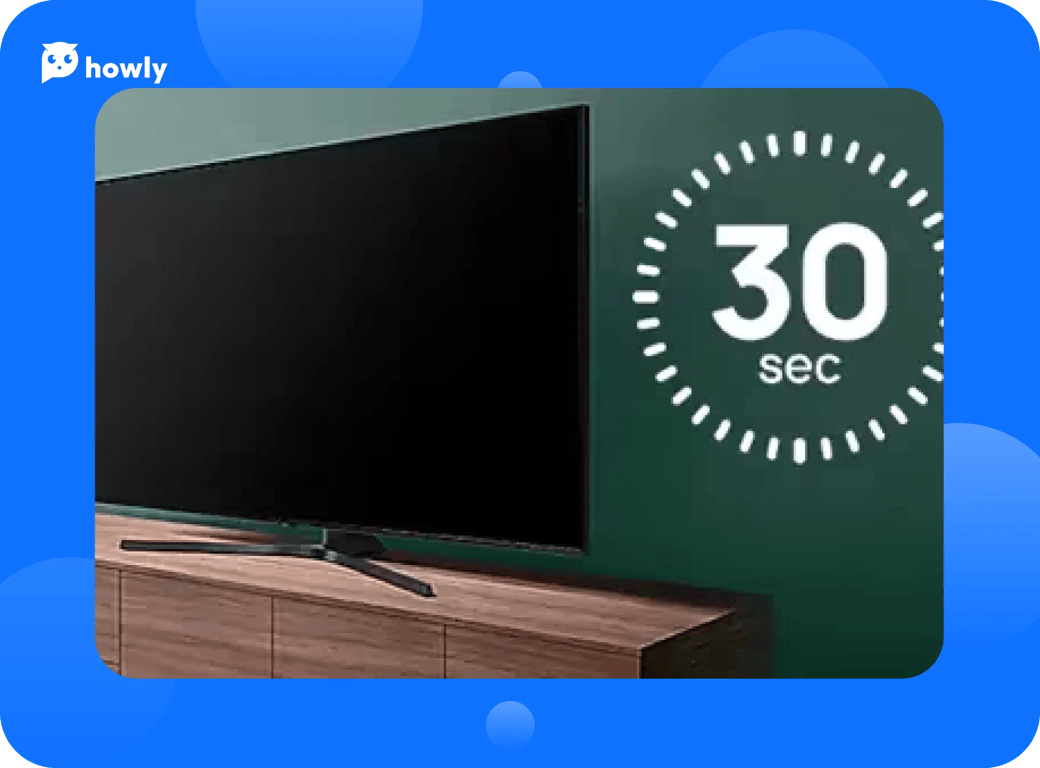 Soft reset turns off the TV completely instead of just going into standby or hibernation mode. In this case, all electricity charges within the gadget end, and the main board restarts.
Soft reset is not enough to turn the TV off. It still is supplied with electricity.
Unplug it for a minute or two. Then turn it on again. This Samsung TV restart helps to get rid of most mistakes.
Restart without remote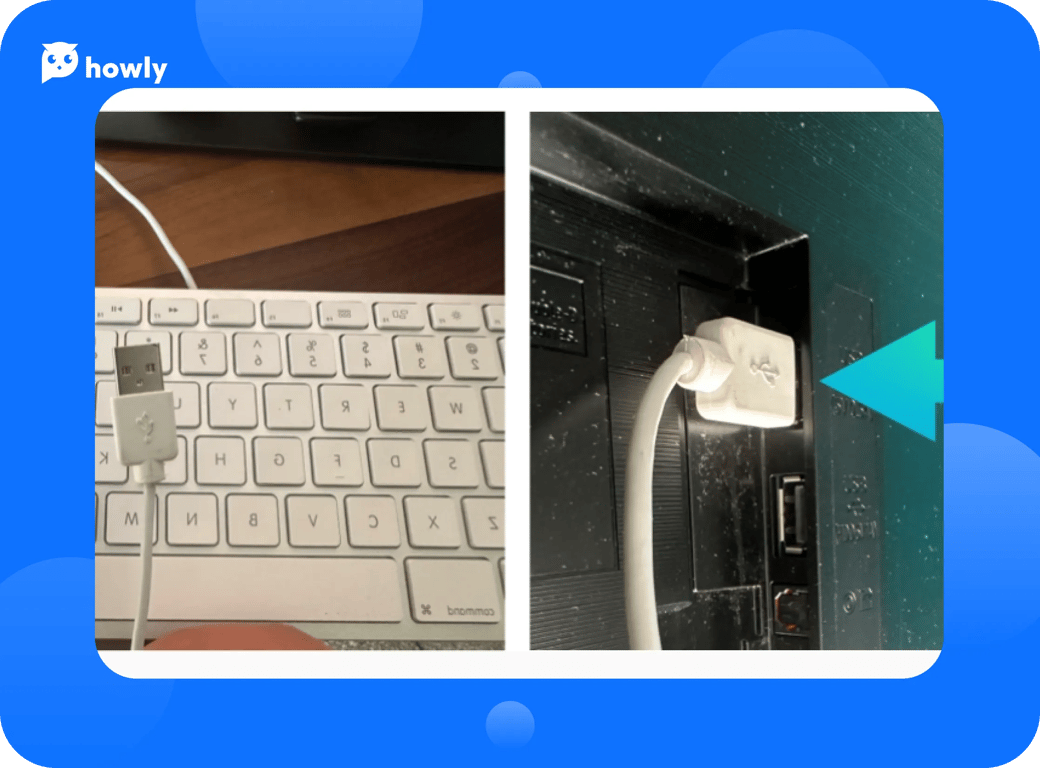 If you've lost your remote and don't know how to restart Samsung Smart TV without it, check here these alternative ways:
Plug the USB connection keyboard into your TV.
Take your smartphone and go to the Samsung SmartThings app as a remote in it.
Go to Settings, hit simultaneously ESC+Windows on Windows and ESC+Command on Mac.
Then follow the same stages as described below to reboot Samsung TV. For more help, read our other articles or contact support chat for an immediate solution.
Factory reset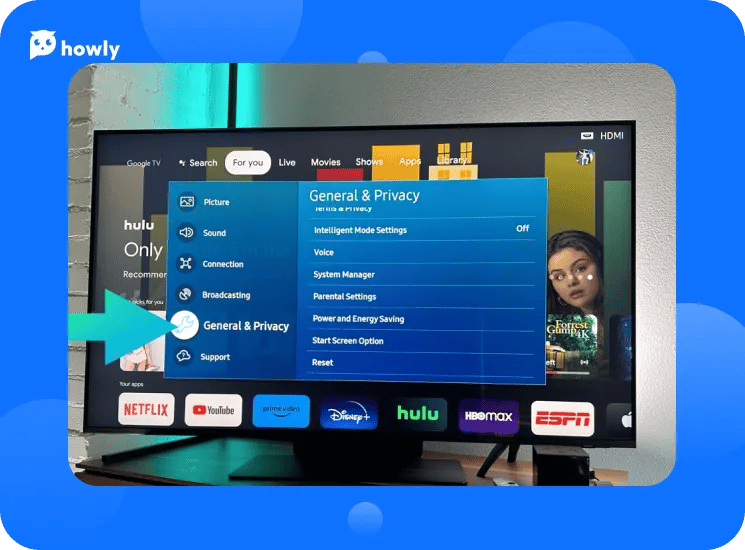 This reset is a measure of a last resort, as it clears all settings and data, including display settings, network, app passwords, etc. Follow the procedure below to perform a full reset:
Push the Home key. Use your remote control or an app on your smartphone.
Move to Settings.
Push General.
Opt for a Reset.
Then a box will appear asking you to enter the security PIN. Type 0000. If you have another PIN and can't remember it, reset it. For this, turn off the TV and enter these line of buttons Mute > 8 > 2 > 4 > Power via the remote.
The TV must turn off automatically. After the reboot, the initial setup screen launches. Adjust the settings as you need. Congratulations, you know how to reboot Samsung TV.
Nevertheless, if nothing helps, refer to the guideline of your specific series, as sometimes the procedure may vary depending on the model or setup. Alternatively, Howly specialists will perform fine in no time at all.
Summing up
We described the major types of reboots to make your TV function again. If the problem remains, contact the manufacturer or your insurance company, if any. A major fault may occur. Before you run a test, a restart plus reboot may help.
Anyway, use a soft reset, preferably, as a factory reset removes all settings and datum from your TV hard drive. Use an additional USB keyboard if needed.
And remember to rely on the Howly technicians. Ask the questions or comment on this article below. You will always receive the help you need.