Nothing is more annoying than when your computer turns on but doesn't show a visual. All of your plans are interrupted by it, and you are left feeling worried. But It is not always an indication that your hardware or monitor is broken! Usually, the reason your monitor won't connect to PC is something as basic as a broken cable. Howly will walk you through the troubleshooting procedure and talk about the most typical solutions in this tutorial.
Before we start
Save your time and let professionals resolve your issue in minutes!
Want to start solving your problem immediately? Experienced Howly troubleshooters can fix your issue ASAP. They're already waiting for you in the chat!
The benefits you'll get while troubleshooting your issue with Howly experts:
Qualified help with laptops HDD

Quick advice right in your device 24/7/365

Expert reply within 60 seconds

Clear step-by-step guidance

Limitless number of follow-up questions

Understanding and empathetic help till your laptop HDD issue is fully resolved

All answers you need in one place
Why does my monitor say no signal?
No video input on computer arises when the connected device doesn't send a signal even while your screen is on.
The causes of this problem are numerous, with some being more serious (and expensive) than others. These include:
defective or weak cables;
badly set up displays;
dysfunctional drivers;
hardware problems.
Troubleshooting guide
Fortunately, you have come to the right place! Let's see what you can do to fix PC no video input:
Wrong input source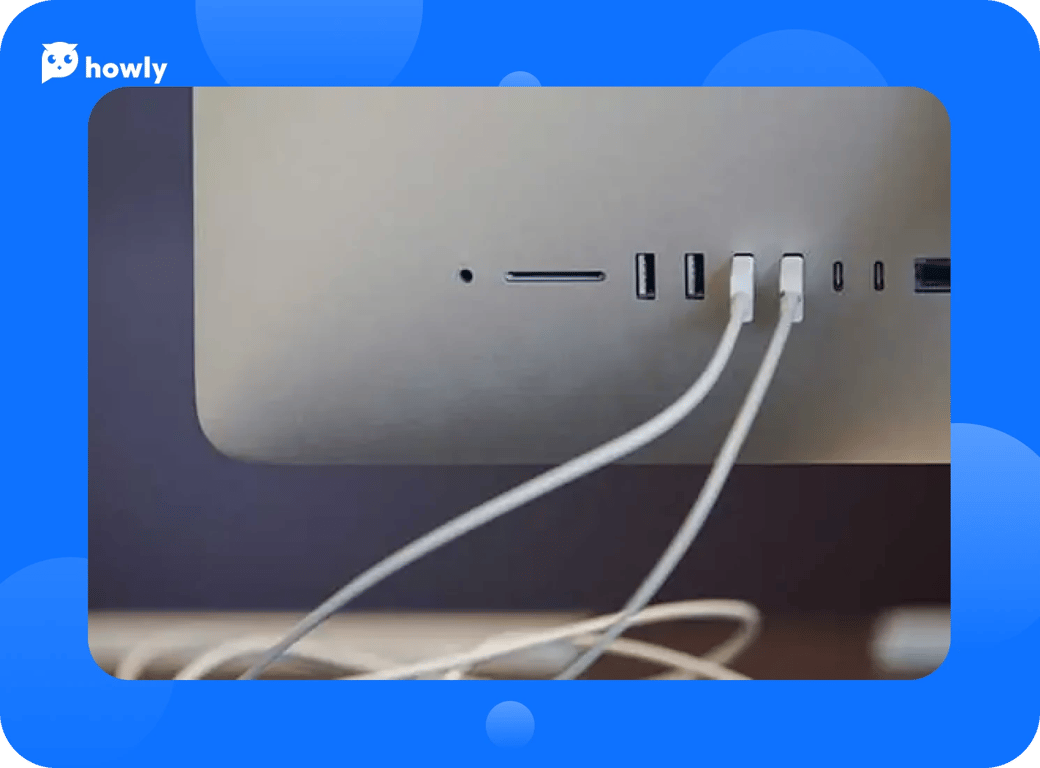 The display menu choices allow you to see (and adjust) the input source for the screen. Let's try to fix PC no signal through them:
Find the "input source" option in the monitor menu. Some monitors even include a physical side button that you can use to go through the available settings.
Select the proper input source on your screen. You could switch the source to HDMI if the device-to-screen connection is over an HDMI connector.
Check resolution configuration
There will surely be no signal on PC monitor if the resolution on your graphic card is tuned to a maximum standard that your monitor can't handle.
Enter the Windows Settings.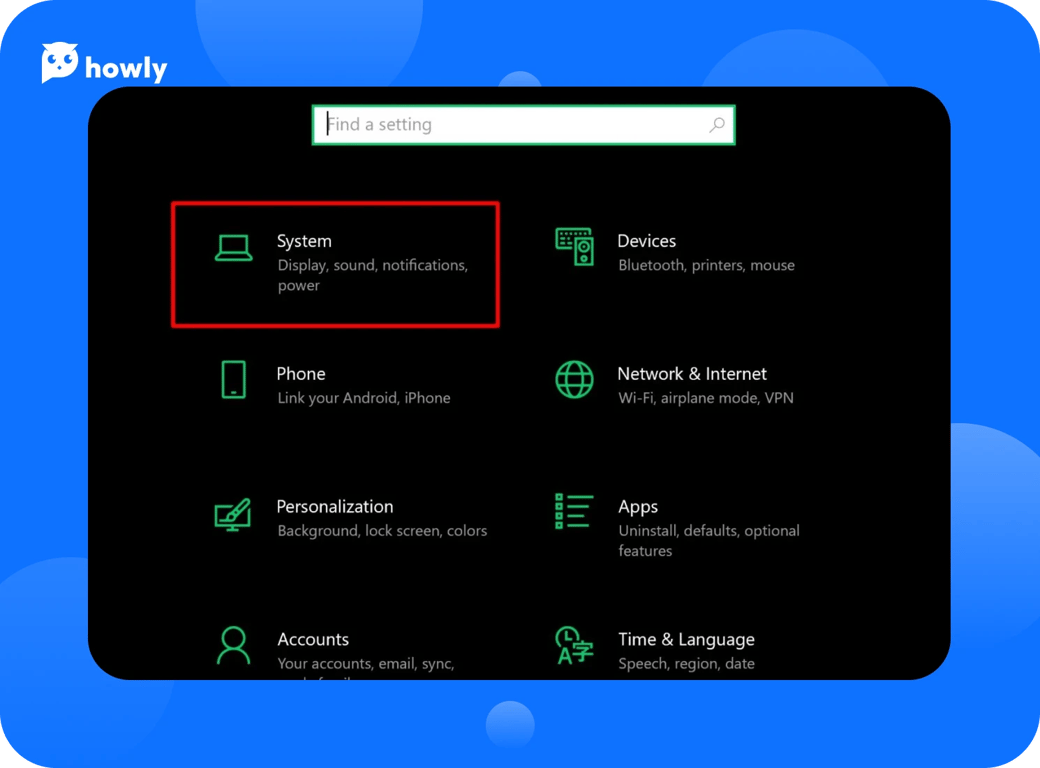 Check for Display resolution under System, and then Display.
Adjust to the desired result.
You'll be asked if you want to preserve these display Settings.
Reset the monitor
Reloading the monitor can help to fix a computer that says no signal. Although the reboot is typically easy, it may differ based on the manufacturer of your monitor. Visit the help page or consult the monitor's manual.
Examine cables
To properly inspect your cables, follow these steps:
Unplug and re-plug each cable. Make sure they are all linked securely (fully pushed in). Confirm that each cable is in its correct spot.
Check cable integrity next. Check for scratches, twists, and ripping. Run your hand along every cable, as certain problems may not be visible. This helps you to detect less noticeable problems.
Look over the cable ports. They may become clogged with debris and become unusable.
Check each cable on a different monitor. Ask a family member to use their extra monitor if you don't have one yourself.
Configure the BIOS to its default setting
Here is another way to fix monitor not connecting to PC:
Open BIOS, then press the F9 or F5 keys for the Load Default Options prompt.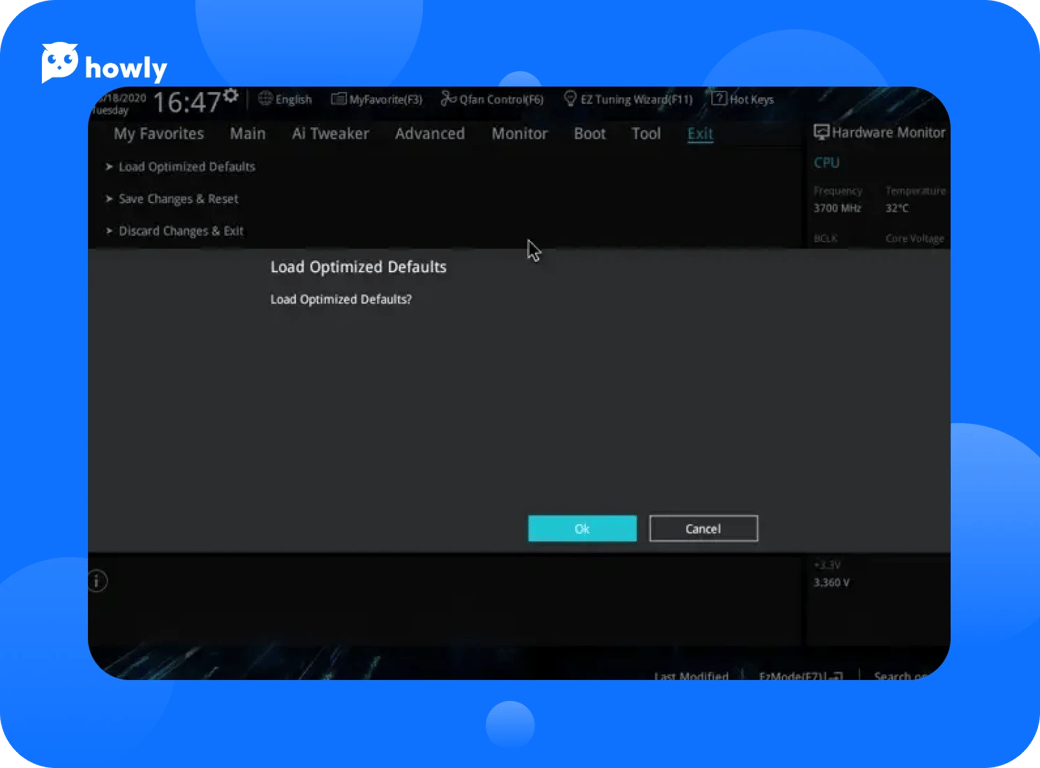 To return to the default settings, press Yes. Based on your BIOS, this button can be different, but it will often be shown at the bottom of the screen. The Security page also has a BIOS reset key. Although the choices on different operating systems vary, there will always be one that allows you to reboot your BIOS.
Once you're done, remember to Save and Exit. Select the Exit option if it's not under the Security section, or if you lack one.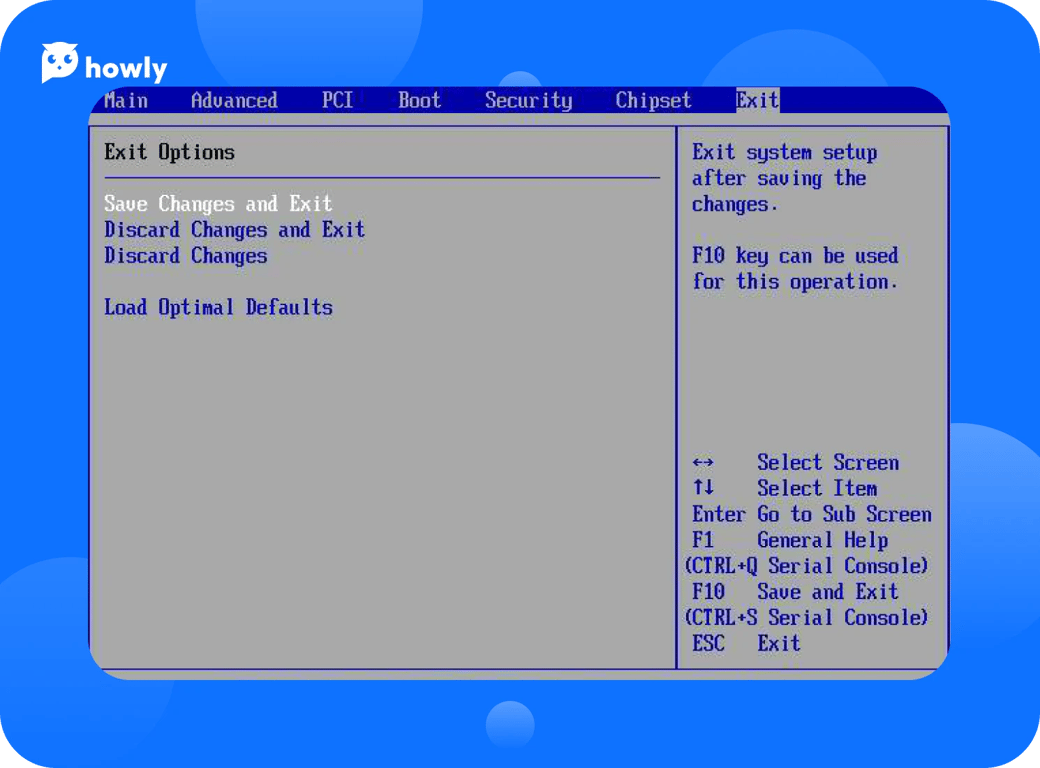 There are a few options available before you go. In our computer, it is Load Optimized Defaults. If you choose that route, the BIOS will be reset to its default settings, and the computer will reboot.
Replace your hardware
If none of the previous methods have helped to fix no video input on computer, you'll need to open your computer and examine the hardware. Even one damaged or loose part might cause significant problems.
Ensure your laptop is off once you start examining the hardware. Turn off all the wiring (as well as the power cord).
Open the case and check for any loose parts first. A component could look out of place or be angled unnaturally. However, most loose pieces won't be easily noticeable. You'll probably need to explore around.
Swap them out one at a time to see which is broken.
As the graphics card is more likely to result in a DVI no signal if it is loose or broken, we advise inspecting it first. Your RAM sticks are another item that we suggest examining because a filthy or damaged ram stick might affect how your monitor displays information. Then review the remaining gear, such as the motherboard and power supply.
Upgrade your graphics card drivers
To do this on Windows 7:
Access the Control Panel by opening the Windows Start menu.
Select Windows Update, System, and Security.
If there are no results immediately, select Check for Updates.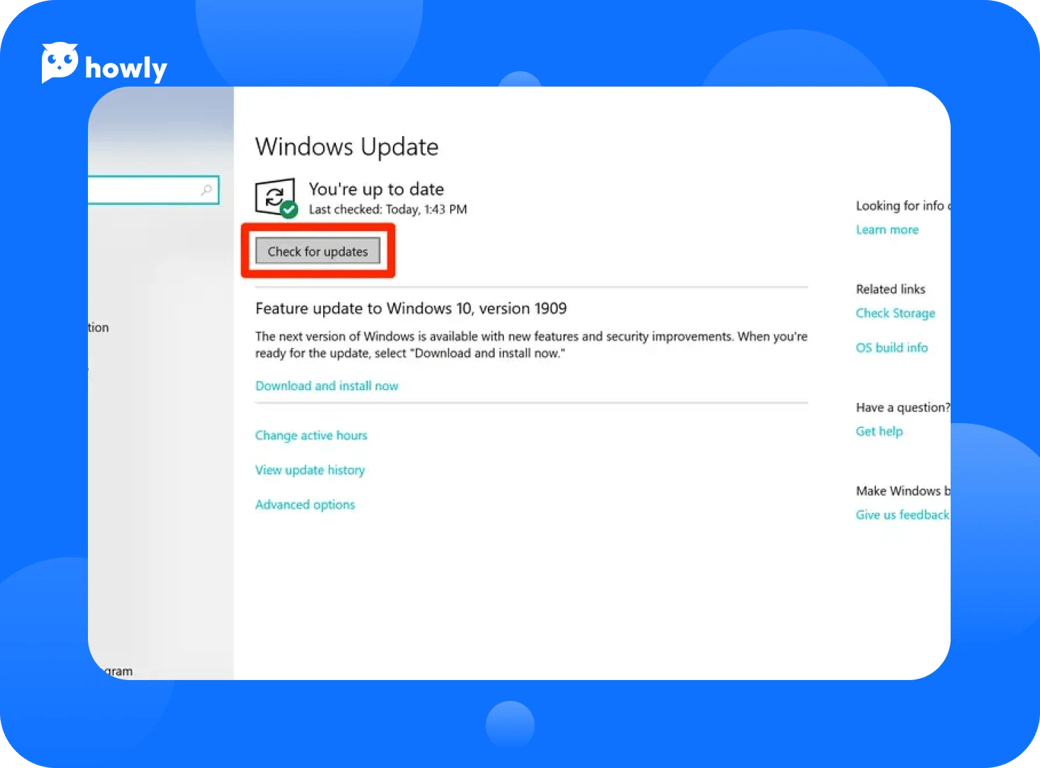 Search for graphics card drivers that include brand names of graphics-related hardware. These can be found in the primary tab or the Optional Updates section. Hit the Install button if any of these graphics card drivers appear, then allow the installation to run.
To do this on Windows 10:
Enter the Start menu and select Settings (near the tiny cog symbol).
Click Windows Update & Security on the following screen. Here is where you can look for updates.
Monitor resolution settings
Fortunately, it's simple to fix a computer that says no signal after adjusting your display settings. After making your own settings changes, if the display suddenly loses resolution, wait 15 seconds, and it will return to the old resolution.
If you haven't recently adjusted your screen resolution, it may have changed on its own. There are solutions for this, such as rebooting Windows and entering Safe Mode. In Safe Mode, Windows uses a significantly reduced display resolution than it does when it is used normally. This will enable you to lower the resolution of your monitor display to a level it can handle.
Try different devices or monitors
To pinpoint if the monitor is the issue, try a different one:
Remove your screen and attach it to the new one.
If the replacement monitor runs smoothly, your current monitor is probably broken.
If the no signal problem persists, your laptop must be the source of the issue and must be troubleshooted.
F.A.Q.
Do power supplies cause monitors to not receive a signal?
The GPU may cut off the connection to the display, leading to a "no signal" error if there is not enough power to maintain it. It can also be caused by an insecure or underperforming power supply, primarily if you use many monitors.
What does DVI no signal mean?
Your monitor may not be receiving a signal for several reasons. All of the factors this article has covered may occur, although the most frequent ones are incorrect input, low power, or Windows failing to detect the monitor.
How do I get my monitor to recognize HDMI?
You may have connected your screen to the incorrect output if it doesn't detect an HDMI connection. Another potential issue is a broken HDMI cable or port.
How to fix a computer that says no signal?
If your monitor reports no signal when you're gaming, your drivers may be out-of-date, the GPU is broken, or your PSU fails to supply adequate power under pressure. It might also be brought on by your system overheating, particularly if you're running a demanding game without sufficient cooling.
Conclusion
No signal errors on monitors can leave you puzzled and in need of solutions.
In most cases, this kind of issue can be easily resolved. If some of the more straightforward fixes don't fix a computer that says no signal, there is probably a hardware issue that has to be looked into for possible replacement or fix. Don't hesitate to consult our Howly experts if you need any support on how to fix PC no signal!