Users of modern gadgets are often faced with the problem that the screen of the tablet transformer can stop working correctly. If you have a problem ASUS android tablet touchscreen not working, then you should not worry. There are five simple ways to fix this problem. The Howly team has prepared a useful article describing the causes of the problem and solutions with step-by-step instructions. With their help, you can solve your problem yourself.
Before we start
Save your time and let professionals resolve your issue in minutes!
Want to start solving your problem immediately? Experienced Howly troubleshooters can fix your issue ASAP. They're already waiting for you in the chat!
The benefits you'll get while troubleshooting your issue with Howly experts:
Qualified help with laptops HDD

Quick advice right in your device 24/7/365

Expert reply within 60 seconds

Clear step-by-step guidance

Limitless number of follow-up questions

Understanding and empathetic help till your laptop HDD issue is fully resolved

All answers you need in one place
Why is my Asus touchscreen not working?
Sometimes owners of an ASUS gadget may find that the tablet stops functioning properly. For example, the touch screen stops responding to touch and the ASUS transformer tablet touch screen does not work. The reasons for these failures are individual. The breakdown can occur for a variety of reasons. Here are a few reasons that can cause problems with the screen:
Your tablet has been physically damaged. For example, if you dropped your device or bumped it, the screen was probably damaged and now doesn't work.
Dust, dirt, or water got inside the tablet and caused the system to malfunction. This caused the screen to stop working and responding correctly when you touch it.
If your device has been on the road for a long time, mechanical damage may have occurred inside the system due to prolonged and vigorous shaking. This may have caused the screen to become unresponsive and insensitive to touch.
The cable between the motherboard and the digitizer has been damaged, and the connection has been interrupted. Because of this, the correct operation of the Transformer tablet screen may be impaired.
Cracks, scratches, and chips on the screen also hurt its operation and may be the reason that the ASUS k010 screen is not responding.
How to fix tablet touch screen not responding — 5 useful tips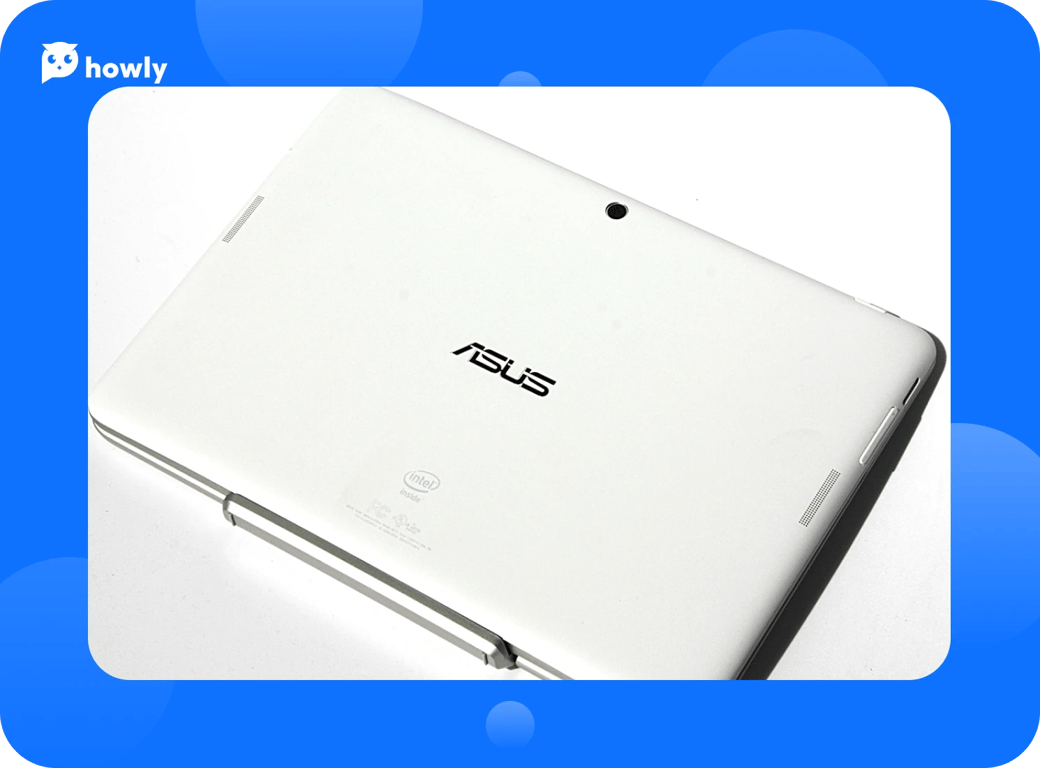 Restart the device
The first and easiest step is to restart your device. Sometimes screen problems can be caused by temporary malfunctions, which can be avoided by restarting your tablet. It is very easy to do, in just a few steps:
Press the Power button and hold your finger down for 20 seconds.
Then press the power button and the volume down button at the same time.
As soon as the screen lights up, you will see the available menus. Use the volume keys to move to the Recovery Mode option.
Run the tablet in this mode and see if the problem is resolved.
Use I2C device
One of the most effective ways to bring your screen back to life is to use an I2C device. Don't worry if you haven't done it before. Here is a simple and easy-to-follow instruction to make an I2C device in just a few steps:
To begin, open Device Manager. You can find it under, My PC.
Right-click on the device, then click Disconnect.
Wait a few minutes and then do it again, only now click on Connect.
Check to see if your tablet responds to touch. If not, you may need to reinstall the drivers.
Do a factory reset
A factory reset ASUS transformer tablet can also help get your ASUS tablet back up and running. But be prepared for the fact that after this action you will lose all the information saved on the device: photos, downloaded files, notes, and contacts. Therefore, do the system reset only if other methods didn't help. How to reset the ASUS transformer? Here are the step-by-step instructions:
First, in the settings, find the On-Screen Keyboard tab and click on it.
Then hold down the Shift key and select Restart your device.
In the window that appears, click on Troubleshoot and then on Reset your PC. After a few minutes, try to turn on your device and see if the tablet works now.
Calibrate your touchscreen
If your ASUS t100 touchscreen is not working, you can solve the problem by calibrating the screen. This way you reset your tablet's screen settings, and you can restart it, thus making it work correctly again. Don't worry if you haven't done it before. Here are simple and very handy instructions:
First, open your device and go to My PC.
You can use the search option to find the desired tab more quickly. In the search box, type Calibrate.
Select Calibrate the screen and press Enter. Wait for the calibration process to complete and check if the screen works correctly.
Contact technical specialists
If you have not been able to restore the correct operation of your screen and problems with the ASUS tablet still exist, then you should contact a technician. Probably, the problem of the malfunctioning screen is a serious problem with the system, which can be corrected only by technical experts. If you do not have a service center near you, you can get help from online experts. They will advise you and tell you what you need to do to solve your problem.
F.A.Q.
Why is my ASUS transformer book touch screen not working?
The reasons why your screen doesn't work can be completely different. It could be a system problem, damage, or the need to do a reset. You can solve this problem yourself by using the helpful tips in this article. If you can't fix the problem, you can contact support.
Touch screen ASUS not working after damage — what should I do?
If your tablet's screen stops working after being dropped or hit against something hard, it's probably damaged. You may need to replace the screen with a new one. Contact a service center to replace the screen and fix the problem.
How do I protect my screen from possible repeat problems?
To prevent such problems from occurring again, you should protect your screen and take care of it. Update the drivers on your tablet so that the screen always works correctly. You should also put a screen protector on the screen to protect it from scratches, which negatively affect its performance.
Conclusion
ASUS transformer pad tf103c touch screen not working? This problem sometimes occurs to users. The causes may be different: damage to the screen, damage to the system, or the need to reset or calibrate the screen. There are simple solutions to fix this error. In this article, you will find 5 tips to help solve the problem. You only need to follow the detailed instructions. Keep handy instructions so that if an error occurs, you can fix it quickly.