Keyboard breakage is one of the most common problems for laptop users. Many people deal with breakdowns of their equipment. So it's pretty common to get in trouble with laptop keyboards.
In most cases, you can fix it at home. All you need to do is to figure out the source of a problem. We, at Howly, can help you to find out what may cause this issue and how you can fix it at home.
Before we start
Save your time and let professionals resolve your issue in minutes!
Want to start solving your problem immediately? Experienced Howly troubleshooters can fix your issue ASAP. They're already waiting for you in the chat!
The benefits you'll get while troubleshooting your issue with Howly experts:
Qualified help with laptops HDD

Quick advice right in your device 24/7/365

Expert reply within 60 seconds

Clear step-by-step guidance

Limitless number of follow-up questions

Understanding and empathetic help till your laptop HDD issue is fully resolved

All answers you need in one place
How to find out that my keyboard is broken: 3 main signs
Usually, your keyboard refuses to work because of a physical or software failure. But how to find out what may cause the malfunction? Try to type anything and check a keyboard reaction:
Clogged keyboard — it's hard to press some keys.
Hardware failure — it's impossible to press some keys on the laptop.
Software issue — none of the buttons working
Use this list to indicate the source of a problem with your laptop keyboard.
How to fix a laptop key: 7 steps to repair laptop keys
First of all, take a closer look at your keyboard. If you see dirt, mud, or lint, carefully remove it with a dry microfiber cloth. If the keyboard is visibly clean, check the software. It can be some system glitch.
If you check the system and it works fine, that is mostly a physical issue. It can be a broken key or a problem with a motherboard. Some of those hardware problems you can fix at home. If you have a fine troubleshooter and strong repair skills, change the hardware at home. Contact us to get custom guidelines.
Clean your laptop keyboard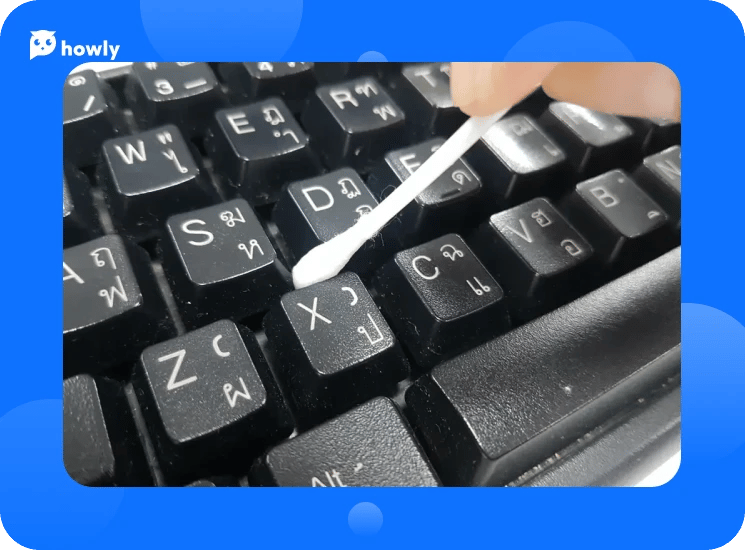 The first thing that you should do is check the keyboard. Press the keys one by one to determine which of them are working. Look at the broken keys: look for dirt, water, dust, or other contamination near it. Clean it gently with one of those tools:
Q-tip - to remove grit and dust from the area around the key.
Tweezers - to remove parts of the key carriage. It is not required for all computers, but it is beneficial.
Toothpick - to clean slots around the buttons.
Microfiber cloth - it removes dirt and leaves no lint.
You can use a special spray for cleaning laptops and keyboards. If you wish to use pure alcohol, be careful. We recommend you spray it on a Q-tip or cloth and wipe the keyboard.
Don't spray/pour liquids directly on a keyboard. It will lead to a short circuit and will break the keyboard and laptop.
Reboot your laptop
A computer creates temporary files while it's working. Some of those files may be corrupted. It leads to system glitches.
So turn off the laptop, wait for 1-2 minutes and turn it on. This action clears the computer's working memory, restarting all apps. In most cases, it may be enough to fix the keyboard glitch.
Check you have the right keyboard layout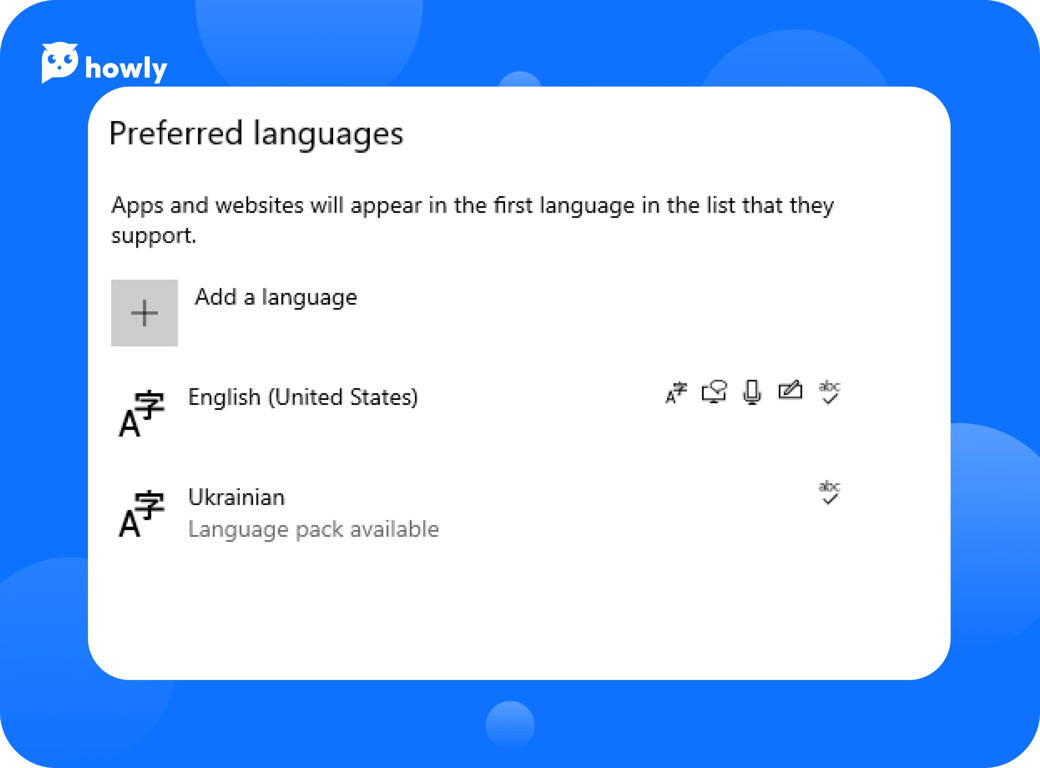 If your keyboard works, but you see that the characters don't match their meaning, check the keyboard layout:
Click on the Windows icon and then Settings.
Follow this path: In the Settings menu, click Time &Language → Language → Preferred Languages. Check if it's correct. If it's not, can add it by clicking Add language.
Select the language you need and then click Options.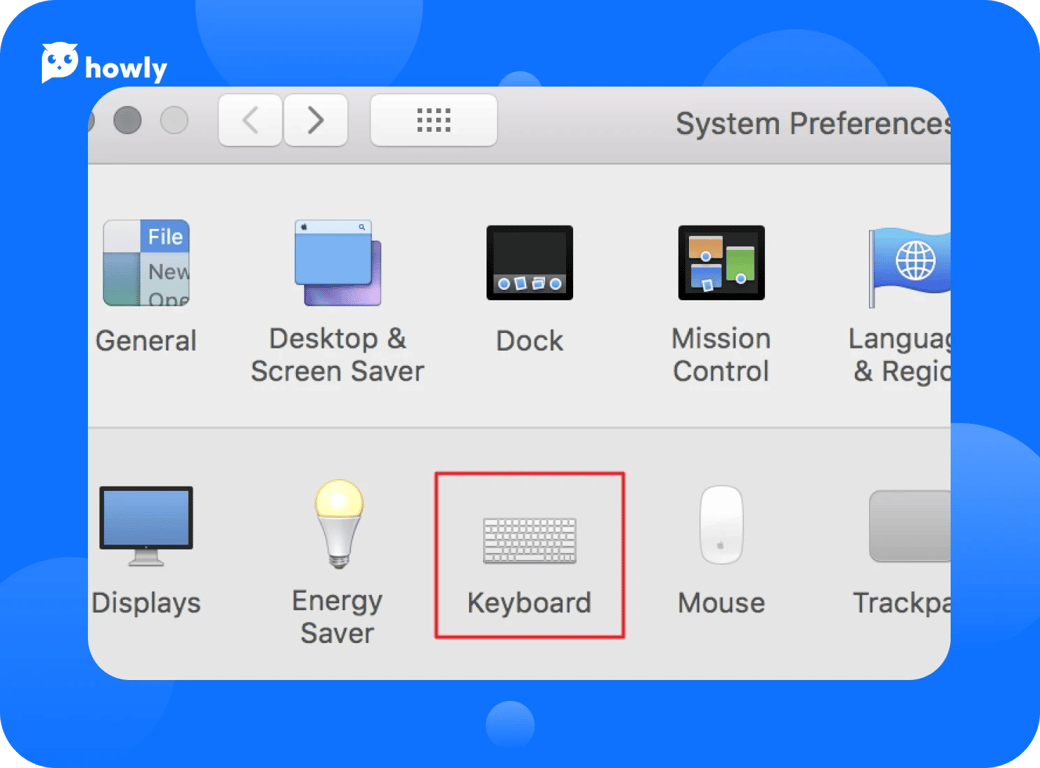 Here is how you can check in on macOS:
Click on an icon with a flag. It's the current input language.
Select the language that you need now.
If you can find it in a list, stick to the instruction:
Click on the Apple → System Settings → Keyboard → Text Input → Edit.
Click on Add and find the preferable language. Click Add and OK.
Check keyboard drivers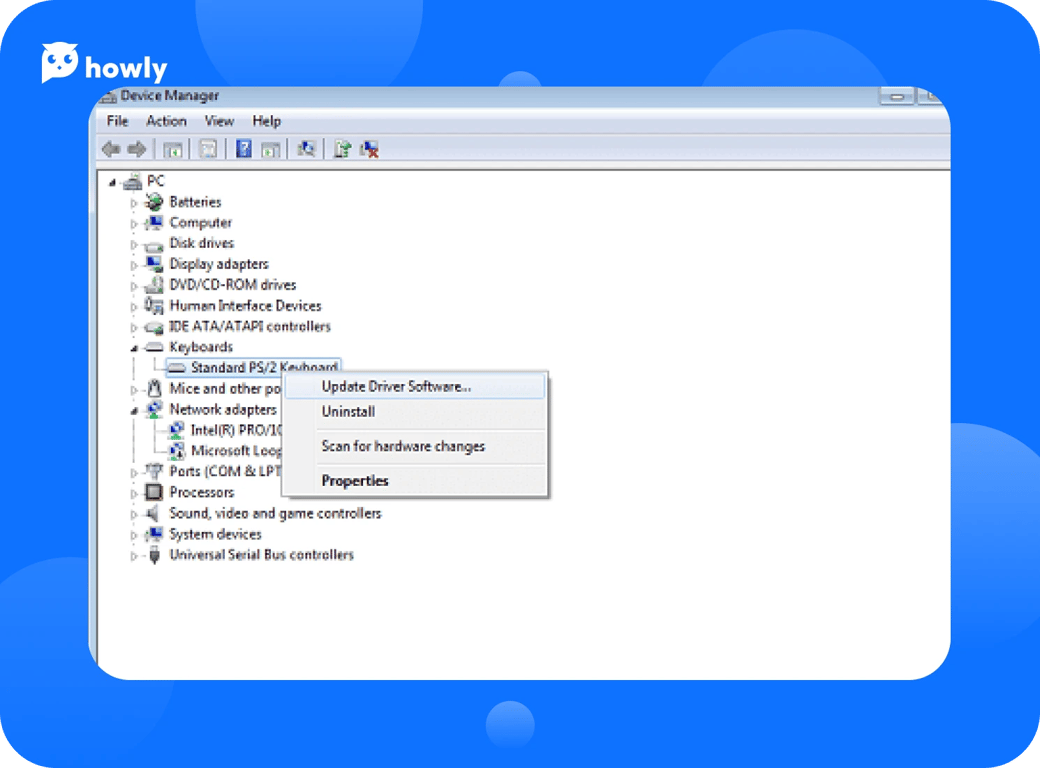 The next step in troubleshooting is to check your drivers. Maybe your PC runs on outdated software, so you face a keyboard problem. If you have a Windows computer, use this guide:
Search for Device Manager in the taskbar and select the first option. A list of all the devices connected to your laptop should not appear.
Select Keyboards → HID Keyboard Device →Update Driver.
In the same menu, choose the Delete device option. Restart the laptop, and seconds later the system starts to download and reinstall the up-to-date driver version.
If you have a macOS laptop, adhere to this instruction:
Press on the Apple logo on the top left corner of the display. It will open the Settings menu.
Go to System Preferences and double-click the keyboard icon.
Open Modifier Keys → Update driver.
Check keyboard settings
Try to change the keyboard settings in the Control settings. Maybe they are causing a glitch:
Open Control Panel. You can type «Control Panel» into the taskbar's search field. Also, you can ask Cortana (Windows voice assistant) for it. Another common way is to use a file explorer: open any folder and click on the arrow on the address panel.
Go to Devices and Printers. Right-click on the device with the keyboard icon. Usually, it's a Wireless device or Keyboard. Choose Keyboard settings.
Change the repeat and blink settings on the Speed tab. In the Hardware tab, you can update or roll back drivers to built-in and external keyboards.
Boot in Safe mode and recover the system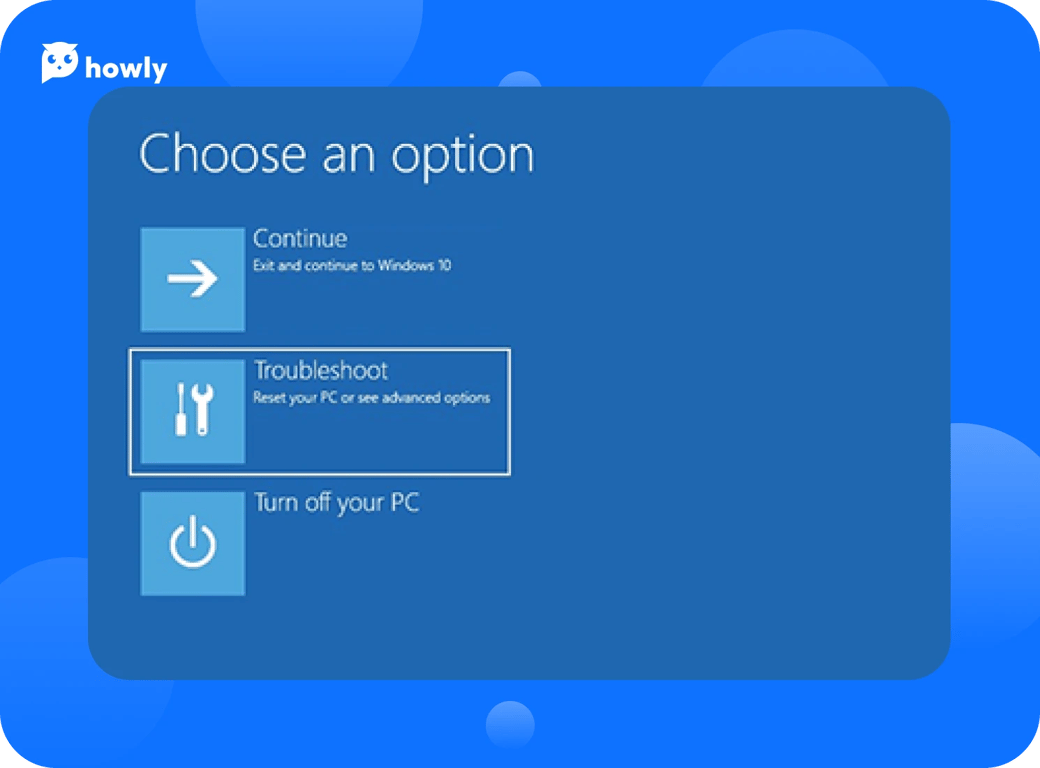 If none of those methods have worked for you, it's mostly a severe software or hardware issue. Try to boot the Windows in Safe mode: it disables some extra features, leaving only the essentials:
Click on Windows and choose the Settings icon (looks like a gear).
Select Update and Security → Recovery.
Choose Advanced Setup. It will boot your system in Safe mode.
If this doesn't help, restore the system from the point where your keyboard was working:
Click on Windows and choose the Settings icon (looks like a gear).
Select Update and Security → Recovery.
Choose Reset this PC. Follow the instructions on the screen.
System restore removes only settings and some system data/apps. Your files will be safe. If after this your keyboard doesn't work, it's mostly a keyboard's hardware problem.
Contact technical support
If you have done all the above and nothing helped to fix the laptop keyboard, then it is better to contact an expert. Tell them details of your case, so they can send you a personalized hardware troubleshooter.
If you have strong repair skills and guidelines from technical support, you can fix it at home. If you are unsure about your skills, reach the nearest service center near you. An expert will change the broken detail of your laptop keyboard.
How to take care of laptop keyboard: practical tips
Taking care of your laptop keyboard is vital. If you want to prevent possible damage, don't eat or drink near the keyboard. You can accidentally spill the beverage or leave the crumbs on a laptop.
Properly clean the laptop keyboard at least once a week. To make this process exciting, use keyboard sprays or sanitizers with various smells. But don't use those with particles: they can get stuck under the keyboard and break other buttons.
If the user has filled the keyboard with liquid, flip it over and shake it as fast as you can. Shortly after, wipe it with a dry microfiber cloth. Don't touch your laptop for at least 6-10 hours. It would be perfect if you won't touch the laptop for at least 24-30 hours. During this time the water evaporates naturally, so you won't catch a short circuit.
F.A.Q.
Can a laptop keyboard be replaced?
Luckily, laptop keyboards can be replaced. It's a simple step-by-step process that requires only a few tools, a bit of tech background, and your time. Howly experts will give you detailed instructions on how to replace the keyboard on your laptop so you can save money on repairs at the service center.
Why can't I connect a Bluetooth keyboard to my laptop?
The problem may lie both in the laptop and the keyboard itself. First of all, try restarting your device and reconnecting the keyboard. If you don't see any results, update your Bluetooth drivers. You can also check the operation of the keyboard by connecting it to a computer or even your phone.
How to remove a keyboard key?
When you remove the keyboard key, you should be very careful not to break it. And so, take a plastic card, or a small knife, or just use your nail and fit it under the key (under its corner). Gently lift the key up until it pops out.
Final thoughts
There are three main reasons for problems with a laptop keyboard: clogged keyboard, software, or hardware issues. Check for visible dirt and mud on buttons. Clean the keyboard with Q-tips or microfiber cloth.
If there is no dirt, it's mostly a software glitch or hardware issue. Restart the laptop, check the keyboard settings, and update drivers. Also, you may boot in Safe mode. In the end, try the most severe software option: recover it from a point where there is no keyboard glitch.
If none of the solutions helped you, it's a hardware problem. Contact the Howly expert to get a personalized hardware troubleshooter. If you are unsure of your repair skills, go to the nearest service center.