Have you ever experienced a freeze on your Fitbit? As a comparatively recent piece of tech, the Sense model still has some glitches that the device is trying to solve. Don't worry – we will help you reset the Fitbit Sense and make it work, as well as give some tips for other models.
Before we start
Save your time and let professionals resolve your issue in minutes!
Want to start solving your problem immediately? Experienced Howly troubleshooters can fix your issue ASAP. They're already waiting for you in the chat!
The benefits you'll get while troubleshooting your issue with Howly experts:
Qualified help with laptops HDD

Quick advice right in your device 24/7/365

Expert reply within 60 seconds

Clear step-by-step guidance

Limitless number of follow-up questions

Understanding and empathetic help till your laptop HDD issue is fully resolved

All answers you need in one place
1. Restart the device
If your Fitbit Sense won't turn on, a forced reboot may help. Check out this guide on how to restart the Fitbit Sense and other Fitbit models.
Reboot Fitbit Sense, Versa Series, Ionic, and Blaze:
Keep pressing the key (or the side and bottom keys) until the Fitbit symbol appears on display to reset your gadget.
You may need to repeat this procedure several times.
If, after applying these commands, your gadget will not turn on, take off any cases or bumpers, then try once more.
Reboot Charge Series, Alta, Ace, or Inspire:
After connecting your watch to its power adapter, press the Fitbit button for several seconds until a happy face or the Fitbit symbol display.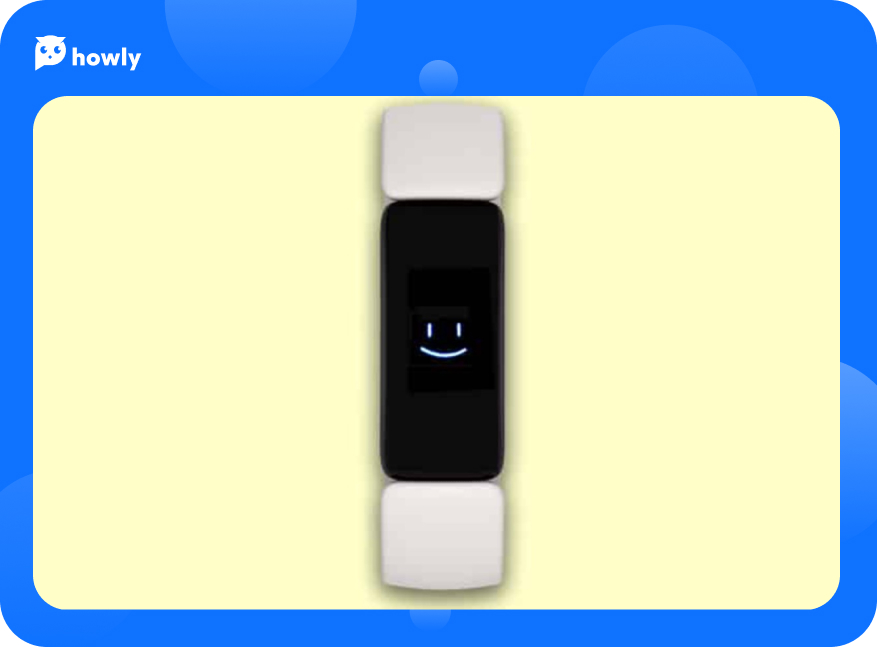 For Charge 5 and Luxe, tap the battery's key 3 times, stopping for one second for each. Then, wait a few seconds for the Fitbit icon to appear on display to indicate that it has relaunched.
Once you spot that symbol or banner, the watch restarts, and the Fitbit buzzes.
Repeat this reboot process if you are not successful.
Reboot Fitbit Charge 2 or 3 devices:
Connect the tracker to the power cord and press the key for several seconds.
After ten seconds, disconnect the watch from the charger and then reconnect again.
Watch the display for the happy face logo to show up.
2. Clean the Fitbit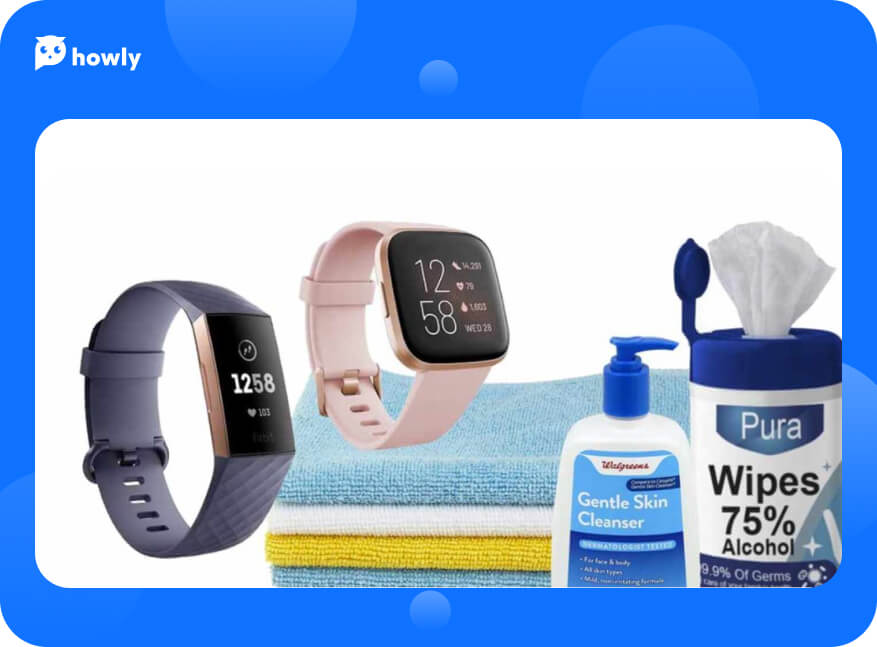 The reason why your Fitbit Sense won't turn on may be very simple. Look for any noticeable mud on the Fitbit Sense's charging tabs. The watch cannot charge if there is any debris or foreign substance, which is also the case with other models.
So wipe your Fitbit down with a dry, soft cloth.
Attention! It is not advised to wash the outlets with any fluids. Before connecting the power adapter to a wall socket, verify that the charger is dry if you used any water.
Because of sweat and debris, the power cord is more likely to become contaminated. Cleaning the gadget as early as you get home from an exercise will always be advised.
Given that the Fitbit Sense resists water up to 50 meters below the surface, you can use a wet towel to wipe this model's charging port. However, you should still be careful. To avoid harming the tracker's waterproof shield, avoid using any destructive or cutting materials to wash the charger.
3. Charge the battery
The Fitbit Sense battery power can last for 5 to 6 days. However, this depends on how you use your fitness tracker.
The power supply discharges far more quickly when location service and music are constantly used. Your fitness tracker won't last over 24 hours in this situation. If, after charging for 60 minutes, your Fitbit Sense doesn't turn on, move on to the point after this one.
4. Inspect the power cord and connector
Check out these steps to inspect the charger:
Look for any noticeable damage to the Fitbit Charger.
Inspect the charger's plug for any impairment. It is hard to locate, but using a magnifier and a flashlight will be handy.
Verify that the gadget is securely tucked into the charger.
If your service is still covered by the guarantee and the charger is affected, you can get a repair by reaching the Fitbit Customer Support crew.
5. Make sure your Fitbit isn't set to water-lock
A water lock option is available on certain models, which stops the monitor or Fitbit Sense buttons from reacting to tapping.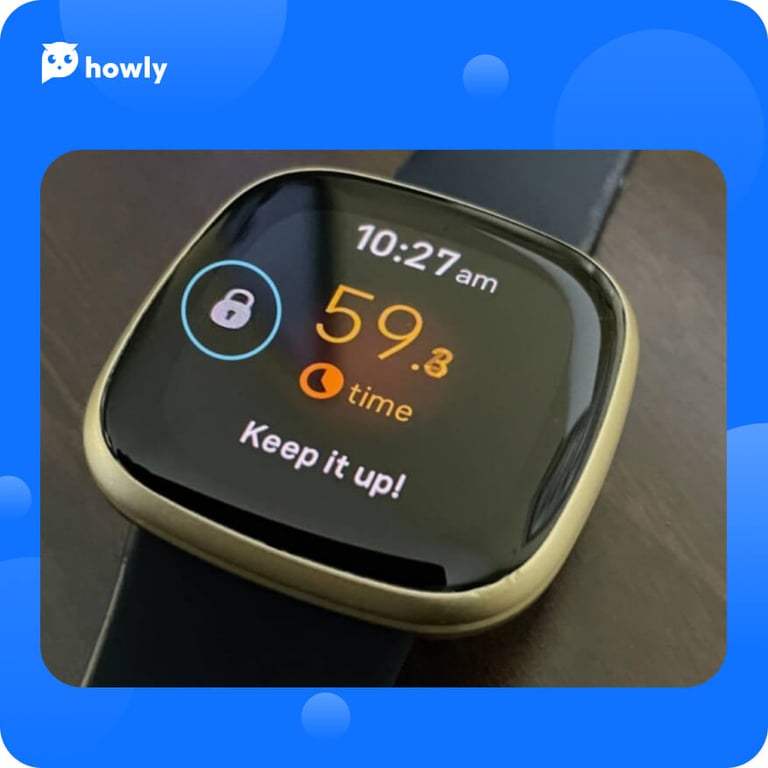 Double-tap the monitor (Inspire and Luxe) or press the Fitbit Sense button (Sense and Versa 3) to disable the water lock.
To activate it, you may have to do this several times.
6. Adjust the brightness of your screen
Brightness is another reason why your Fitbit Sense won't turn on. We frequently have to modify the Fitbit's display's illumination. So check your Fitbit in a dark setting or when it has become dark outside. Your Fitbit is probably dimmed if you can see some faint outlines on display.
That's how you can adjust the brightness on your Fitbit:
First, launch your watches' Settings application.
Then, select Screen Brightness and switch to Max, Normal, or the Dim Screen option from the menu.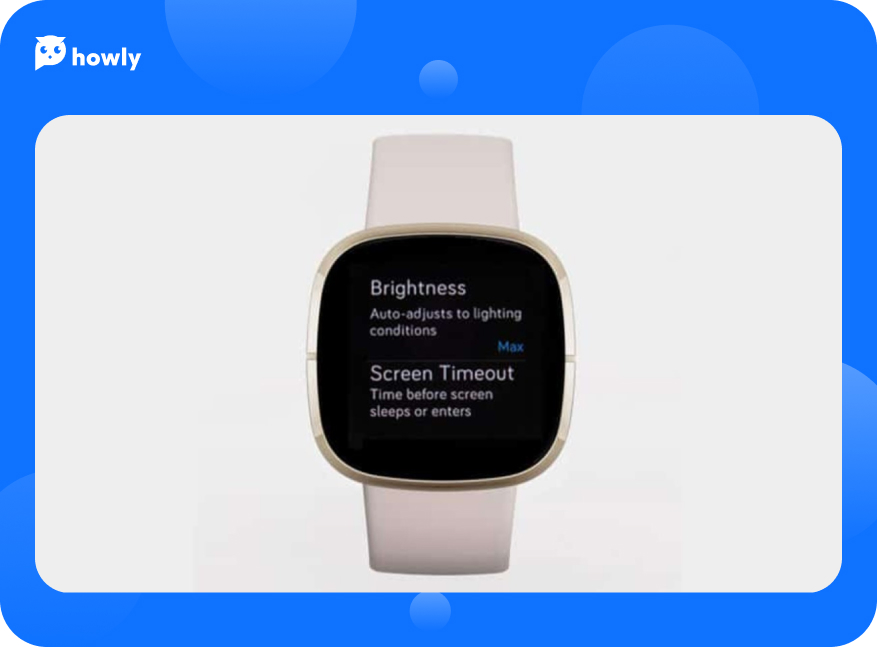 Additionally, make sure Sleep Mode is not activated because it naturally dims the display.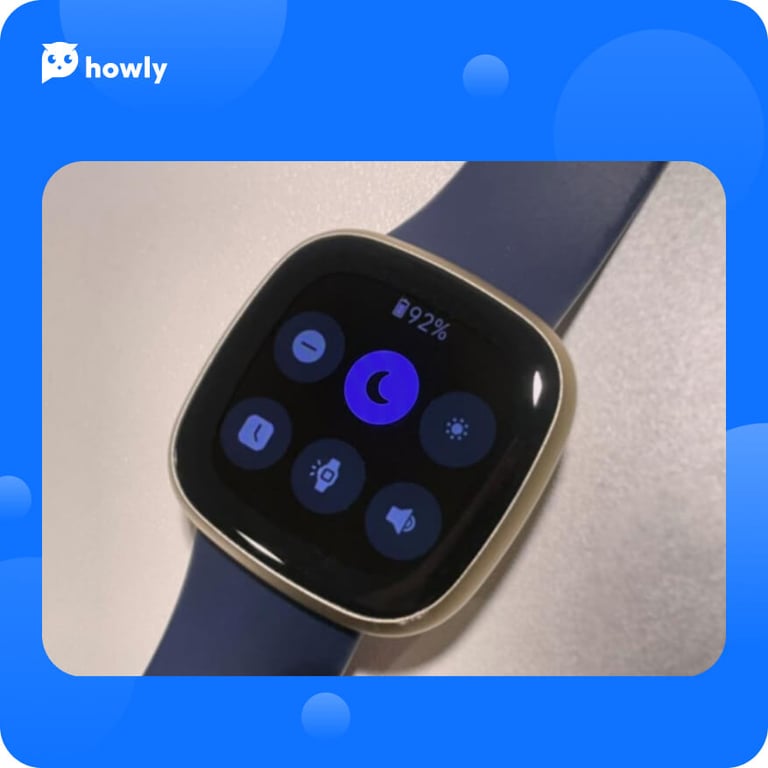 If you need to use this feature, ensure to activate Sleep Interval and establish your Sleep mode timetable because this mode will not instantly shut off unless you reschedule for it.
Disable Sleep Mode via Settings > Quiet Modes > Sleep Mode, or click the half-moon symbol in the Quick Settings to do so.
7. Choose a different clock face
Change your watch display to another of Fitbit's classic watch faces if the widget shows up to make contact with your device.
Link your Fitbit to a smartphone or computer with the Fitbit app or Fitbit Connect;
Go to Gallery.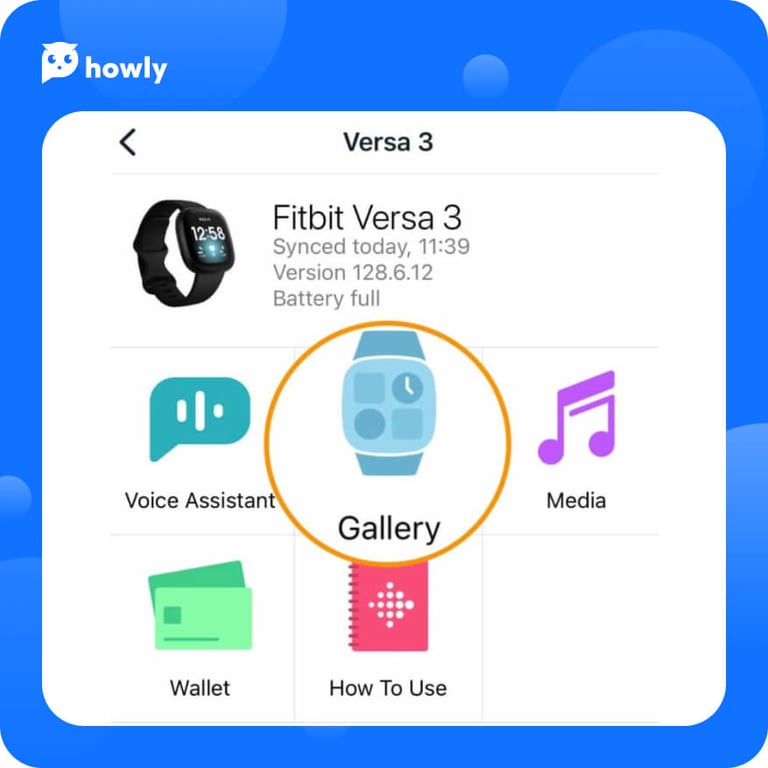 Choose Clocks from the list of icons at the top.
Select one of the Fitbit clock layouts.
Press Install to activate it.
Click Sync Now and see whether your monitor replies by responding and lighting up.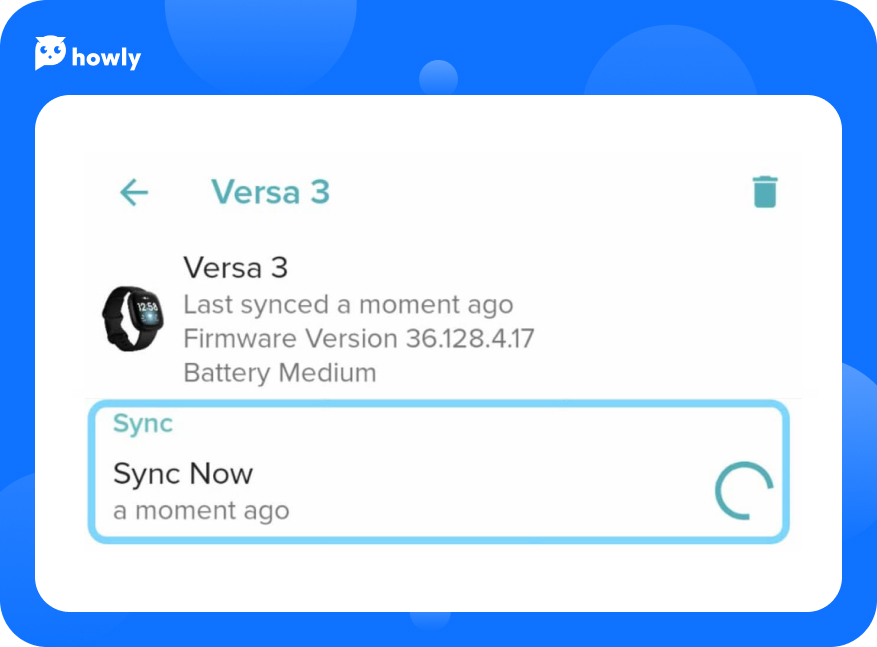 Then, check once again if you can turn on the Fitbit Sense.
8. Verify that you have the newest version of the firmware
Although updating to the most recent software carries some danger, you are generally better off with it. Firmware updates are released to fix issues and eliminate bugs. If your Fitbit Sense doesn't charge, the operating system may have a flaw that needs to be fixed. In the mobile application, you will see if your Fitbit has a custom update.
9. Perform a factory reset
In case the Fitbit Sense won't turn on even then, the factory reset should help. You can find the instructions for different models below.
Fitbit Sense Instructions:
Factory reset on Fitbit Sense is a lot like the procedure on Versa models:
On the homepage of your Sense, keep scrolling left until you see the small icon of the Settings app. To access it, press on the logo.
Continue to swipe upwards so that you reach the About tab. After clicking on it, pick Factory Reset.
Fitbit Flex and Fitbit Flex 2 Reset Instructions: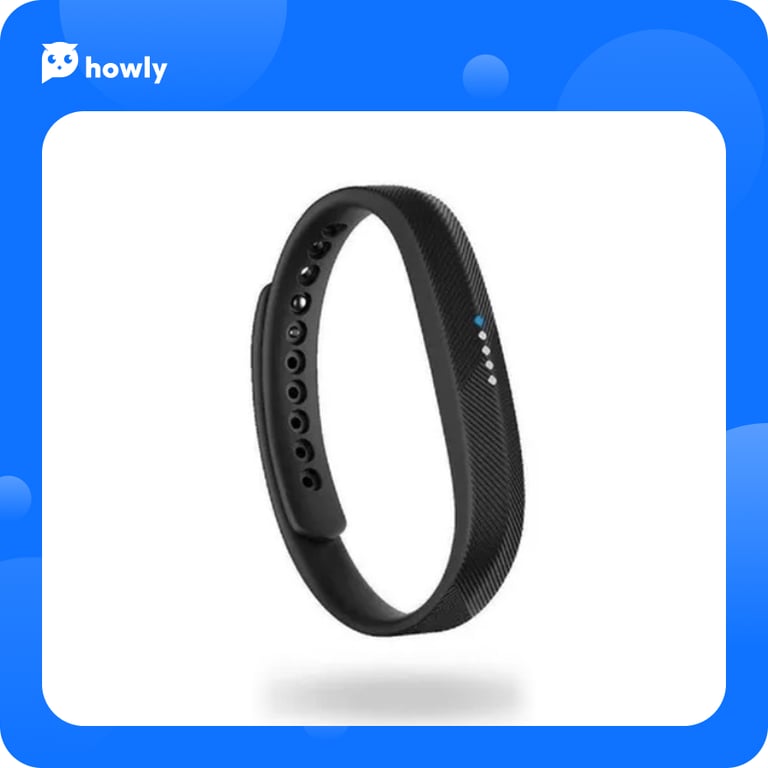 Before starting, turn on your desktop and shape the paperclip into an S.
Take the Fitbit's chip out.
Connect the battery cable to your Fitbit.
Attach your PC USB port to a Flex power adapter.
Find the slim, dark hole on your Fitbit.
Insert the clip and push for approximately three seconds.
Get rid of the paper clip.
The Fitbit will turn on and begin the reboot procedure.
Fitbit Charge and Charge HR Reset Instructions: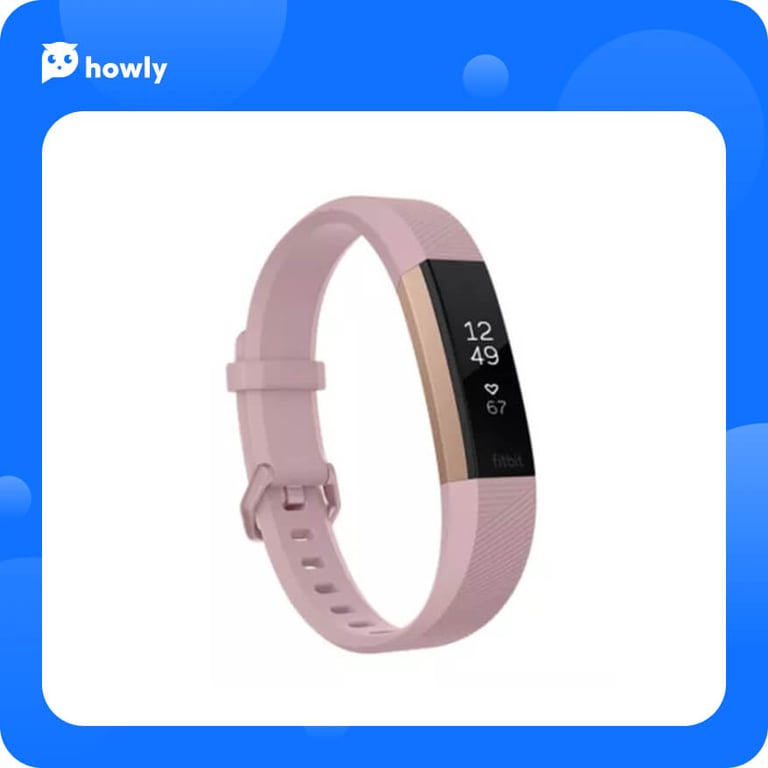 Plug the Fitbit's charger cable into a turned-on USB port.
Find the key on the Fitbit and press it down for around 2 seconds.
Disconnect your Fitbit from the charger cord without releasing your grip on that key.
Keep the key down for a further 7 seconds.
Release the key once you spot the letters ALT and a monitor light.
Push the key one more.
Release the key once you sense a resonance.
Push the Fitbit button one more.
Release the Fitbit button once you see the message "ERROR."
Push the button one more.
Release the key once you see the message ERASE.
The gadget will shut off by itself.
Restart the Fitbit.
Fitbit Versa Instructions: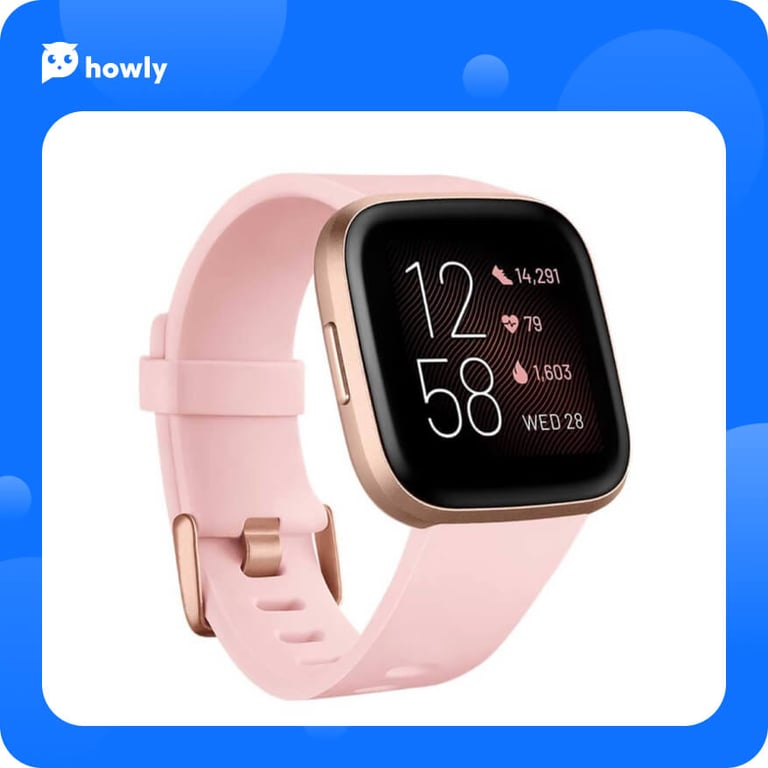 From your tracker's homepage, scroll left until you see the Settings option. Click on it.
Locate About by swiping vertically.
Choose Factory Reset.
Nevertheless, you will have to conduct a hard reset in case your fitness tracker won't start.
Press the three keys for approximately 10 seconds to bring up the Fitbit symbol on the regular Fitbit Versa. Once that occurs, release the bottom right key while continuing to hold both others. In consequence, a powerful jolt should occur. This denotes that your information has been completely erased, and a factory reset has been carried out.
Since the Versa 2, Versa 3, and Versa Lite fitness trackers only have a single key, the procedure is likely to differ on these models. Keep pressing the key until the gadget restarts.
Note: However, keep in mind that Fitbit Blaze and Fitbit Surge cannot be factory reset. If you are an owner of one of these models, you should try other steps from our guide to fixing your gadget.
Conclusion
No matter how excellent your Fitbit Sense is, errors can still occur. It's possible that your tracker or smart device can't activate or that it unexpectedly ceased to function. Each of these nine methods will ultimately assist in resetting the Fitbit Sense or other models of this smartwatch and making it work.