Are you cannot connect to the App Store on the iPhone? No one is safe from situations like this. It's mostly a software bug, and you can easily solve it at home. Follow all the steps of our guide when you can't connect to the App Store – and everything will be alright! All you need is 5-30 minutes of your time and a little patience.
Before we start
Save your time and let professionals resolve your issue in minutes!
Want to start solving your problem immediately? Experienced Howly troubleshooters can fix your issue ASAP. They're already waiting for you in the chat!
The benefits you'll get while troubleshooting your issue with Howly experts:
Qualified help with laptops HDD

Quick advice right in your device 24/7/365

Expert reply within 60 seconds

Clear step-by-step guidance

Limitless number of follow-up questions

Understanding and empathetic help till your laptop HDD issue is fully resolved

All answers you need in one place
Why your iPhone cannot connect to App Store: list of possible causes
It's a software-based problem that frequently occurs on iOS 14. All reasons are related to software glitches. They include issues with the network connectivity, corrupted files in the cache, issues with your Apple account, or some system bugs. Sometimes you are unable to connect to the App Store for an external reason. In most cases, it's a problem with Apple servers. You just need to wait until the company fixes this crisis, and everything will be OK.
How to fix this issue: troubleshooting guide
Change the phone's settings: make sure that it is not in the fly mode, check the network status, time settings, location services, and VPN. Visit the Status Page. Then clear the cache. Broken files also may be an issue's source.
Reset all settings, data still be safe. You'll just need to re-login into your apps. If this doesn't help, do the factory reset. It will erase all info from your device but fix the corrupted files that lead to the situation when Apple cannot connect to the App Store.
If none of the software measures have helped you, contact Apple representatives. If your device is under warranty, they will fix it for free. In other cases, go to the nearest service station, so technicians fix the hardware problem for you.
1. Turn off the Airplane Mode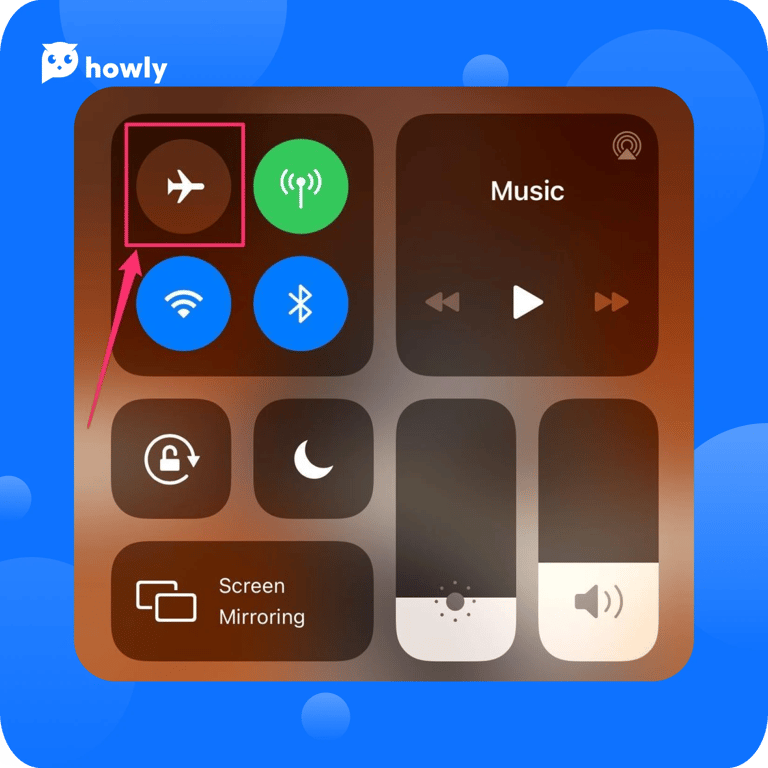 If your device is in Airplane (Fly) mode, it can't connect to any network. Even the mobile one. Go to the main screen and swipe down to open the curtain. If the icon with a plane is blue, you are in Airplane Mode. This is the reason why you can't visit the App Store. Tap on it to restore your connections. The airplane icon should turn gray.
2. Check your network connection
Sometimes the system doesn't allow you to download big apps (250+ Mb) with cellular traffic. That's why many mobile internet users can't launch the App Store, despite having a stable LTE or even 5G connection. Connect to any wireless and relaunch the store.
Quick tip. You can create this wireless network even with another iPhone. Open the Settings on the spare device. Choose "Personal Hotspot" and turn off the toggle. Your current phone will identify this as the wireless network, so you don't need to search for an actual Wi-Fi spot.
3. Change the time settings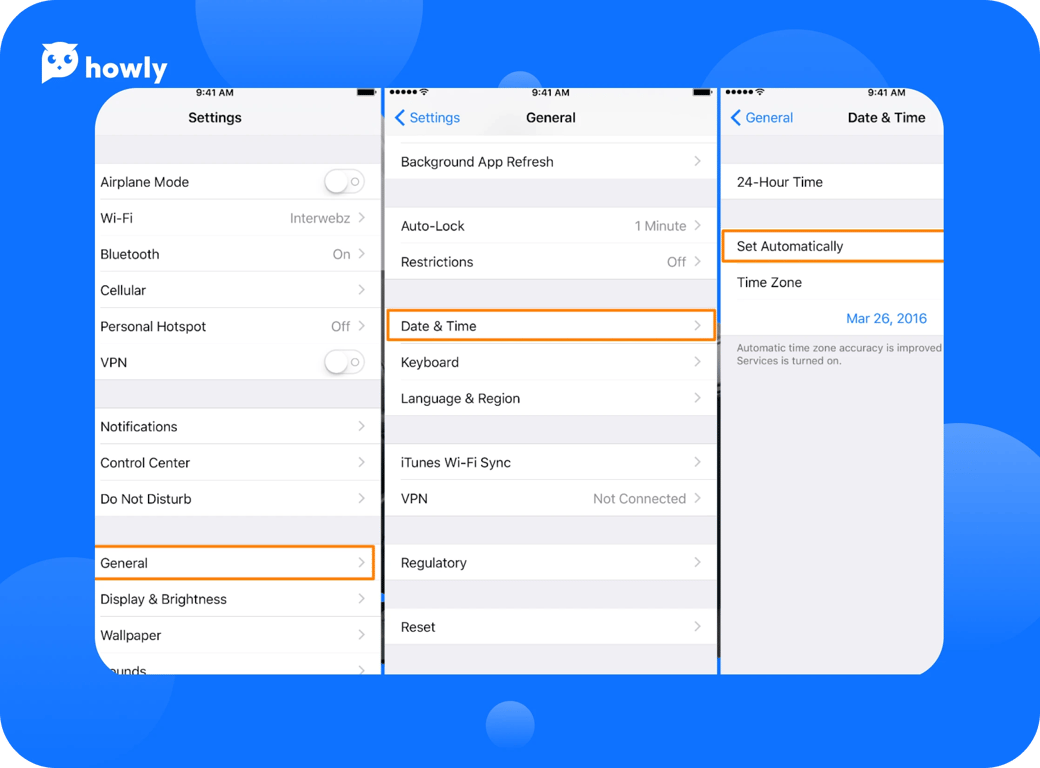 This application is pretty sensitive to the time settings. It could be the reason why you can not connect to the App Store. If your time and date differ from the actual ones in your region, the app may refuse to work as intended. Use this guide to change them:
Settings → General → Date & Time → Set Automatically.
From now your phone will connect to the provider's set time. You won't need to adjust your clock when you enter a new time zone.
4. Turn on your location
This app requires you to share a current location. It needs this information to make sure that your location matches the region that you set in the settings. If the App Store can't reach your current location, it doesn't let you even open it. Check that you turn on the location services for the App Store app:
Go to Settings → Privacy & Security → Location.
Switch the Location Services toggle to ON.
Choose the App Store and tap on it.
Choose While Using.
That's how you can be sure that a phone uses location services only when you browse the App Store. You can keep the Precise Location toggle inactive. The App Store works fine even with an approximate location.
5. Turn off your VPN
It changes your current IP to mimic that you are browsing the web from another location. When the App Store tracks that your geolocation and IP location don't match, it marks it as a hacking attempt. That's why your iPhone or iPad cannot connect to the App Store.
If you operate an external VPN, open the app and turn off the VPN. Or you can open Settings and switch off the VPN toggle. If none of this helps. Consider more severe software troubleshooting.
6. Check the System Status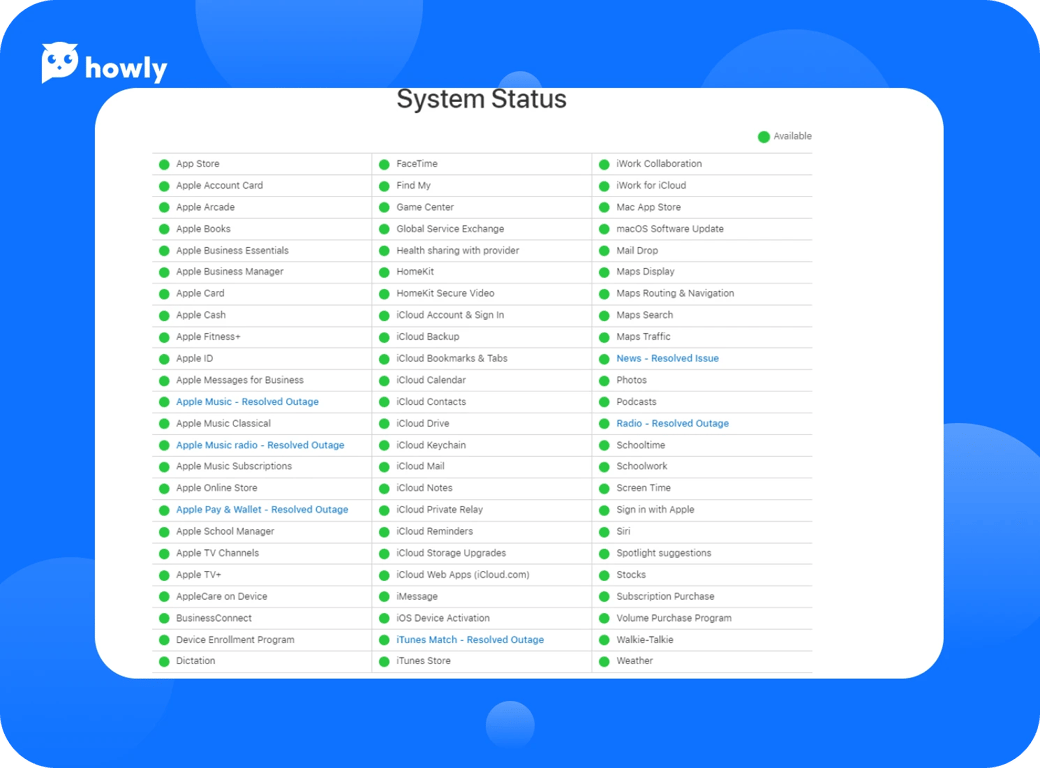 Go to the System Status to look at it. If one of the services is not working, it can affect the AppStore. When you see that one or a few services aren't working, wait until Apple fixes them. Usually, Apple fixes its services in less than an hour, so you won't be waiting too long.
7. Clear the cache
iOS doesn't have a "Delete cache" feature like Android. Just some apps, like Telegram, have an internal button that clears the cache. Most programs don't have this option, so the only way to clear the cache is to completely delete the app.
Considering that you can't delete AppStore, the only way to delete part of the cache is forcefully shut it down. It will remove part of temporary files from the device's working memory and remove glitches. From now the app will operate as intended:
Devices with the HOME key — press it two times in a row.
Devices with Face ID — put your finger at the bottom of the screen and swipe upward.
8. Restart the iPhone
It will clear the working (RAM) memory of the device. If temporary files from different apps have a conflict, this action will solve it. Turn off your device, let it rest for a minute, and turn it on again.
Hold the Power physical button. Remove your finger from it when you witness "Slide to Power off." Swipe it and restart the device.
9. Re-log into your Apple account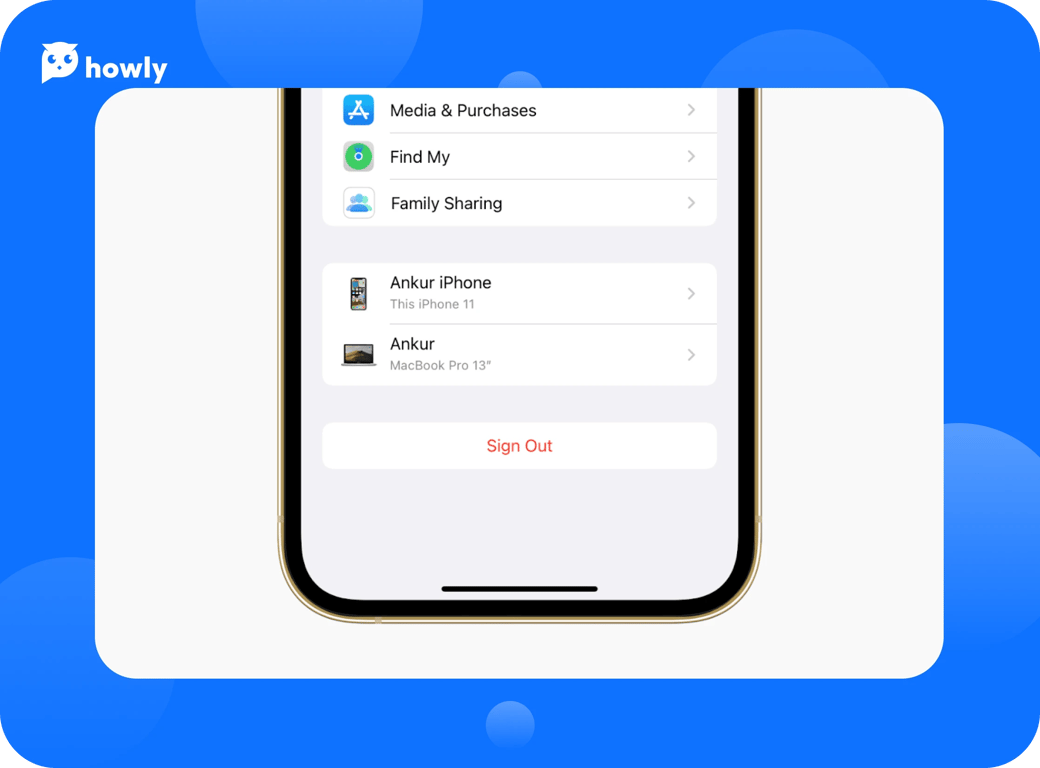 Sign out from the Apple account and login back. Sometimes bugs in the App Store may be caused by issues with the AppleID. Re-login will solve this problem by removing corrupted hidden files. Follow the next path:
Settings → iTunes → AppleID → Sign Out.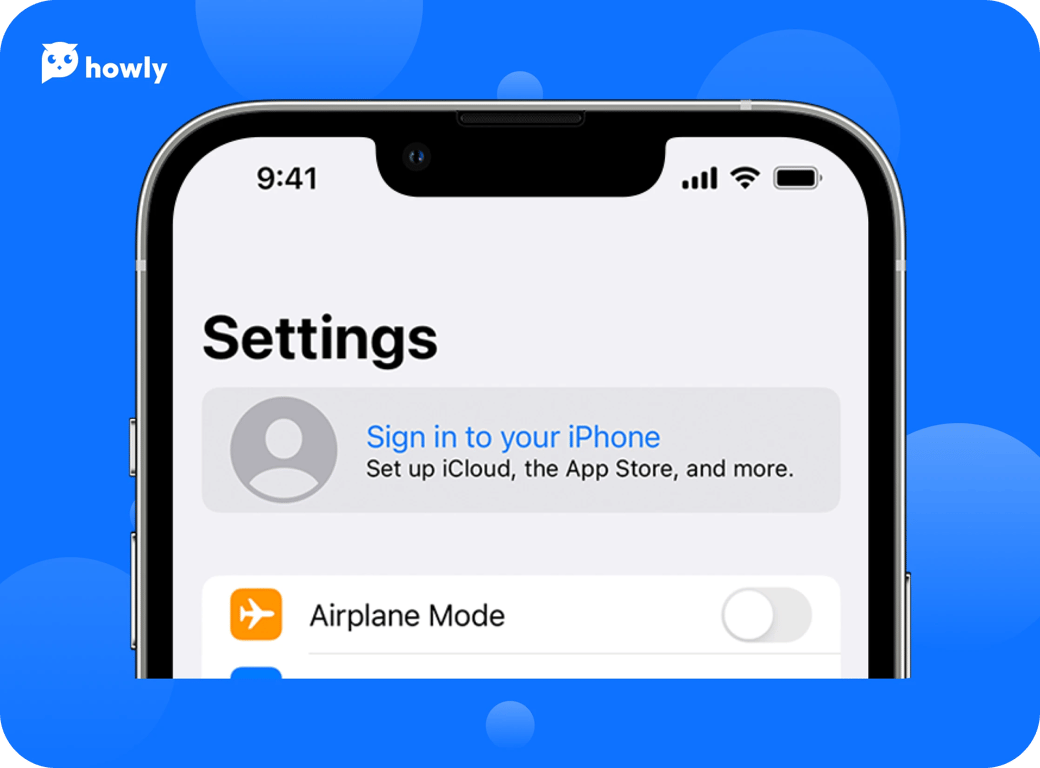 Now you need to enter your account again. Choose "Sign In" and type the email and password of your AppleID account.H3: 10. Update the iOS
If none of the solutions above helped, check for the iOS version. Upgrade it to the latest possible option. Stick to this path:
Settings → General → Software Update → Download and Install.
Make sure that you enable Wi-Fi. Remember that Apple refuses to download the updates with the cellular. But you can use another phone like the Hotspot station. This way, you could trick the iOS.
11. Forget the current network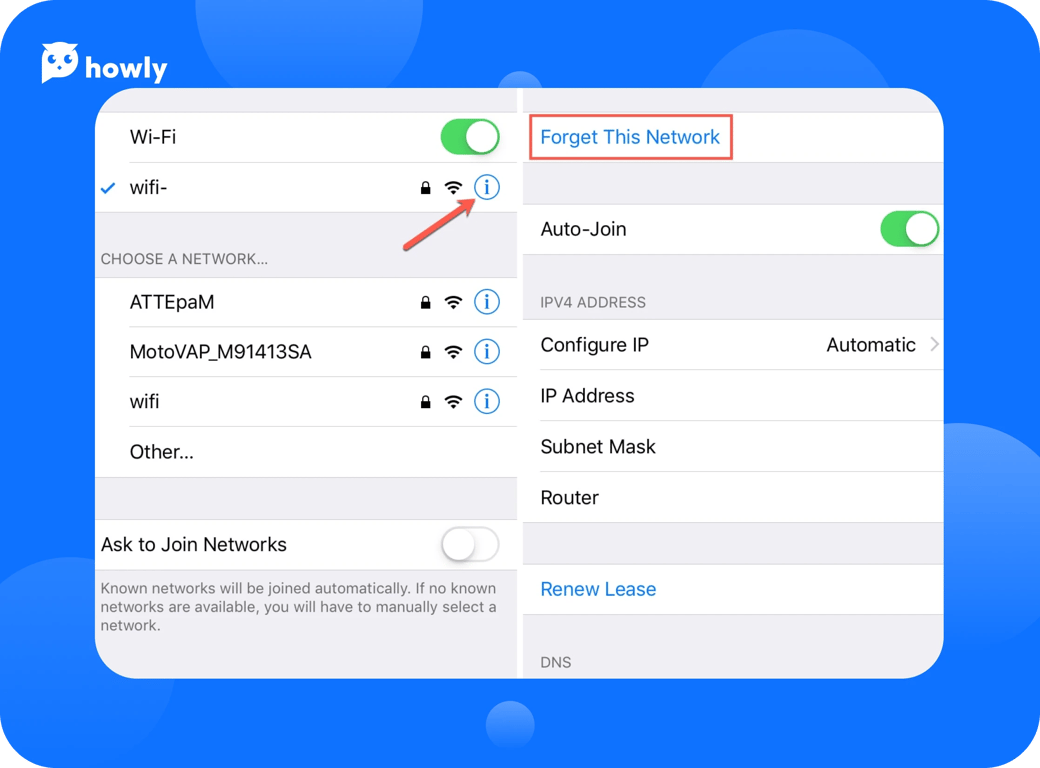 You will erase the connection settings for only one network. This action may help if the App Store is not connecting due to connectivity issues. We have short instructions for you:
Open Settings → Wi-Fi.
Tap on the Info control. It looks like an "i" in the circle.
Select Forget This Network.
Reconnect to it manually.
12. Reset network settings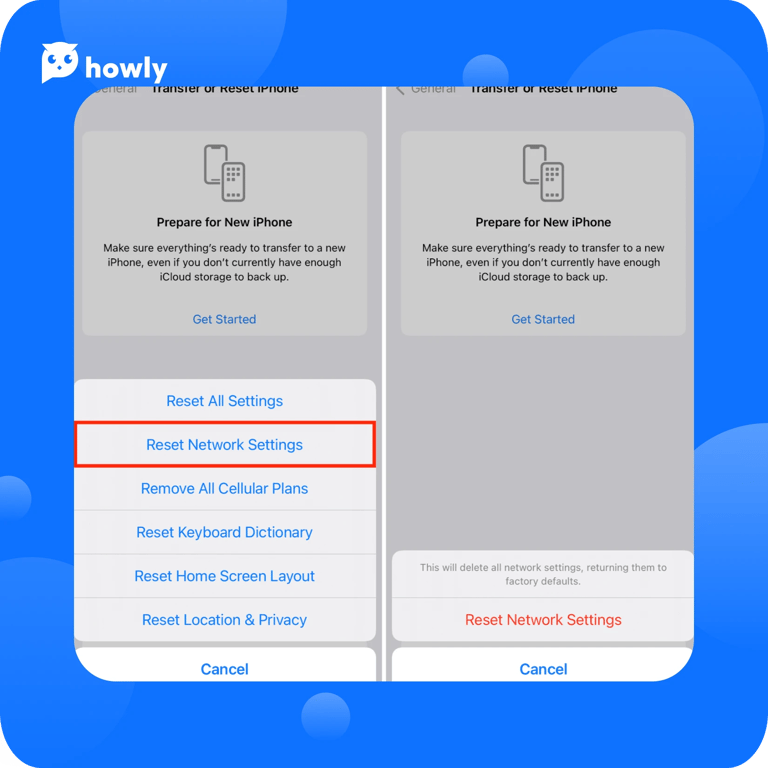 This action eliminates possible bugs in the network settings. But make sure that you remember passwords for all your regularly used networks because this action will erase Wi-Fi settings. You can add them to your favorite password manager or even rewrite them in your favorite notebook. Just save them, so you can easily reconnect to them after this procedure.
Stick to the path: Settings → General → Reset → Network Settings.
It saves the situation when you have an unstable internet connection on your phone, while other devices work with the same networks without any complaints.
If other devices are struggling too, reboot the wireless router. The problem hides there, so you must reboot and reset the router. In that case, your phone is not the source of the problem.
13. Reset all settings
If the phone cannot connect to the App Store even after you reset the network, it has more complex software problems. Reset all the settings. This action will bring the settings back to default. Don't worry, you won't lose your data. Here is a guide for you:
Open Settings → General → Transfer or Reset → Reset → All Settings.
After 2-5 minutes, all the settings will be removed. You will need to re-login and customize your iPhone again.
14. Perform a factory reset
It's the most severe software solution. This action will erase all of the information from your device. So check that you have a fresh backup file: Settings → Your Name (in the upper part of the screen) → iCloud → Backup → Back Up Now.
This process takes approximately 10 to 25 minutes. After you check that all of the valuable data is on the cloud, reset the device. This action solves any software issues and deletes the corrupted files. Follow these guidelines:
Go to the General tab in Settings.
Select Transfer or Reset → Content & Settings.
After 10-20 minutes, you will have a "clear" phone without any data. You can download anything you want. This process will go smoothly.
15 Contact Apple Support
If you still can't connect to the App Store on iPad or iPhone, contact official Apple representatives. Visit the nearest Apple Store or call a hotline at 800–692–7753.
If your phone is still under AppleCare+, Apple experts fix the device for free. If your phone doesn't have a warranty, you need to pay. Usually, in this situation, you will pay approximately $70-200. The price depends on the service station fee.
16. Fix hardware problems
It's rare, but Apple phones may have hardware issues. All iPhones have a small antenna connecting to networks. If you encounter problems with Bluetooth and Wi-Fi, go to the nearest repair station. Masters will change that tiny detail in less than an hour.
If you are confident in your repair skills, contact Howly for a detailed troubleshooting guide.
F.A.Q.
Why can't I connect to the App Store?
Review the connection and location services. It's the most common reason for this glitch. Turn off the VPN. Restart the phone to remove corrupted files. Update iOS to the most recent option.
Why does it say it cannot connect to the App Store?
It's mostly a software issue. Check your network, location, and time settings. Turn off VPN or proxy. Clear the cache and restart the iPhone. If this doesn't help, reset the settings or device.
How can I install apps on my iPhone without App Store?
Sideloading Apps
Maybe the simplest way to add apps to your iPhone without using the App Store is by using a technique called sideloading. Sideloading is the name used for installing apps directly on the iPhone rather than using the App Store.
Conclusion
Check your network, time, and location settings. Turn down your VPN and make sure that you don't use Airplane mode. These are the most common reasons for this glitch.
Clear the cache and reboot the device to remove corrupted temporary files. Re-log into your Apple ID.
Delete the network settings. If this does not help, try to reset all settings. You will need to log in and set up every application on your device again.
Do the factory reset. But if you struggle that you can't open the App Store even after this, it's mostly a hardware issue.
If your device is under warranty, visit the Apple Store. In this case, Apple fixes most hardware glitches for free. But if your phone doesn't have a warranty, go to the service center or contact Howly experts to fix it on your own. Consider self-repair only if you have strong repair skills.