In this article, we will talk about CPU and how to fix high CPU usage. We will attempt to make all our instructions easy to follow.
Before we start
Save your time and let professionals resolve your issue in minutes!
Want to start solving your problem immediately? Experienced Howly troubleshooters can fix your issue ASAP. They're already waiting for you in the chat!
The benefits you'll get while troubleshooting your issue with Howly experts:
Qualified help with laptops HDD

Quick advice right in your device 24/7/365

Expert reply within 60 seconds

Clear step-by-step guidance

Limitless number of follow-up questions

Understanding and empathetic help till your laptop HDD issue is fully resolved

All answers you need in one place
There is a high chance you may have heard of the CPU before, but we will save you from googling the term. CPU signifies Central Processing Unit. Some people call it a processor or microprocessor in a computer.
What is CPU?
Still hard? Why don't we model an analogy? We, as homo sapiens, can be developed and intelligent thanks to our primary "processor" – the brain. It does all the work and sends signals to other organs so we can function correctly.
Technology is no different. The CPU is the brain, located in the motherboard, of any digital computer system's hardware. CPU consists of multiple microscopic transistors that regulate the electrical flow through the integrated units.
Everything starts with any input device, or from a system or an application software program (for example, your operating system or web browser). After, the CPU handles the required tasks to carry out the instructions.
We will give you an instance, if you want to write an email to your manager, check some information in your browser, or even play a video game on your computer - the CPU will deliver the instructions to the programs to commence the actions.
Do other devices has the CPUs?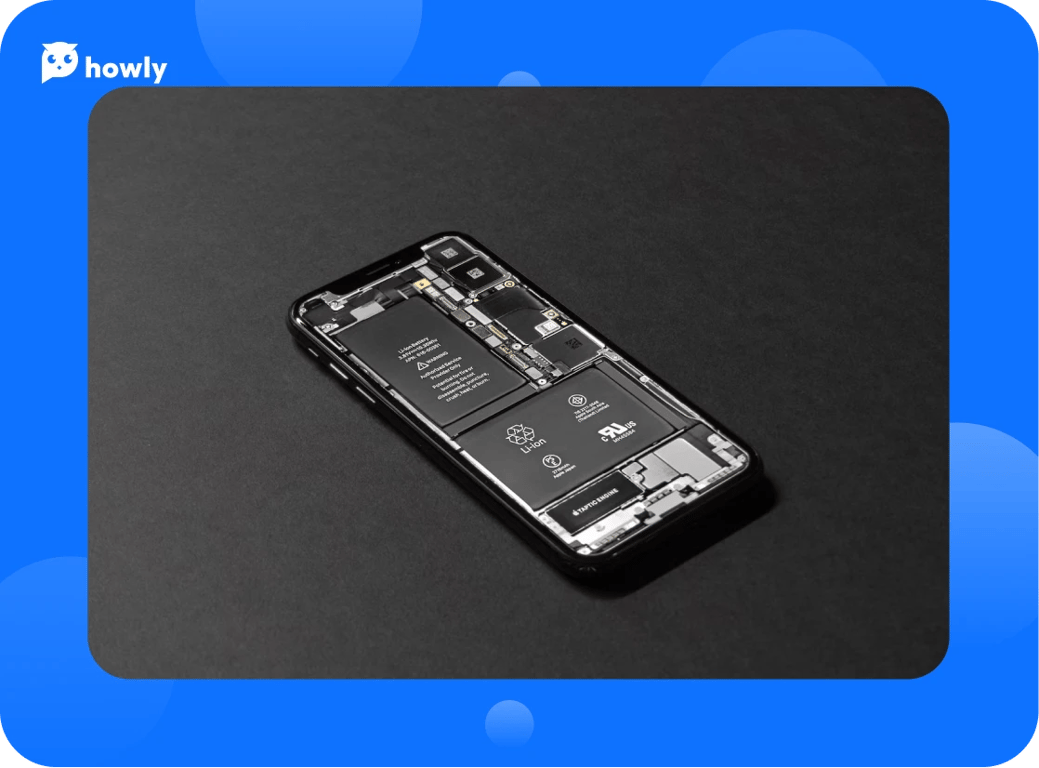 A computer is any device that automatically performs logical operations or sequences.
The CPUs, regardless of the manufacturer, perform all the logical operations for any digital device and even gaming console.
High CPU usage: What does this indicate?
As mentioned earlier the CPU is a vital part of any modern device. But can it keep up with the number of actions that we as users demand?
Sure, any computing device is a machine that is supposed to give us time-effective and coordinated results. Bear in mind that your computer's programs share the same CPU time and memory. The more programs you have or install on your computing device, the higher the chances are that the system will have high CPU usage.
Any operations, which function in windows without the user opening them, consume a portion of the CPU on every computer. However, over time and as more programs are downloaded, these background processes can assemble and start consuming some resources.
The maximum amount of CPU use is 100 percent. When the mark on the processor reaches up to 100 percent, the CPUs start to indicate the stress point.
For example, if you have around 100% CPU usage on Windows 10, the installed programs will be running slowly.
As we said earlier, it is not an individual case. Most of the time, it can be quickly fixed.
How to fix 100% CPU usage?
When the fan on your computer is constantly running at full speed, your CPU is operating at 100%. Eventually, the computer might be slower. Especially if you don't take any action, this is annoying.
Below you can fix handy tips on how to stop high CPU usage.
Create a restore point
Before searching for how to lower CPU usage in Windows 10 and following any of the methods below, save your stuff with the help of a Restore Point.
Go to Search.
Open the text box, then type Create a Restore Point.
Select Local Disk C.
Click on Configure and Turn on system protection.
Hit Apply, and then click Ok.
Insert any name for a command. Click Create.
In a couple of seconds "System Restore" will be created.
All the changes can be reverted here, in case something goes wrong.
Solution 1: Restart your computer
You should try this conventional way to reduce CPU usage on Windows 10.
First thing first, try to restart your computer. This time-tested piece of troubleshooting guidance frequently produces positive outcomes. Rebooting the computer might remove temporary files and, perhaps, fix sluggish long-running processes. Rebooting should fix the problem if it is the sole issue affecting CPU performance.
Solution 2: Update all software and drivers
All of your drivers should always be up to date. This covers your motherboard, GPU, audio drivers, and other components.
On the manufacturer's website go to the downloads/support page to update your drivers:
Click Start.
Select Updates&Security.
Click the Check for Updates button.
Finish drivers' update.
Never use unauthorized drivers for a software update. Installing unwelcome software or viruses is fairly simple.
Solution 3: Launch the WMI Provider Host again
You are not running any programs that can result in high CPU usage on Windows 10 but you still get high-sky results? It's not normal We recommend checking it in Task Manager.
As of now, you can manually reboot the service. Follow these steps to lower CPU usage on Windows 10:
Find Services and launch.
Locate Application Management in the window and right-click it. Next, choose Restart.
Having completed this operation, you will receive lower CPU usage.  If not, you can try the next solution.
In case you could not reduce CPU usage, you might attempt the following option.
Solution 4: Remove malware
If the problem still exists, we advise scanning your device for malware. Usually, malware can impersonate a standard Windows process.
It goes this way. Some malicious apps appear in Task Manager with familiar names, however, they need different amounts of CPU and GPU bandwidth.
In Task Manager, under the Details tab, monitor the "CPU" column, If you notice a program with a sketchy name and a noticeably high CPU – immediately scan your device for viruses. Run a reliable AV software or an anti-malware application to solve this issue.
Solution 5: Uninstall from Control Panel
Although it might take a while, it can reduce CPU usage issues brought on by software. Reinstalling suspicious and lagging programs responsible for significant CPU usage will help to fix the issue.
In search on the taskbar, enter Control Panel and select it.
Go to Programs > Programs and Features.
Right-click on the program you want to remove and select Uninstall. Then follow the directions on the screen.
Solution 6: Windows Settings Changing
If nothing has worked so far, try to lower CPU usage on Windows 10 by verifying the power settings. Your CPU performance on desktops and laptops may be impacted by Windows power settings which you can change:
To access the power settings, click the Windows logo.
Enter Power Settings and choose Additional Power Settings.
Select the High-Performance plan by clicking Show Additional Plans.
Solution 7: Your computer should be cleaned
Maintaining a clean PC is crucial, both from a software and a dust-free standpoint. Your PC or laptop will perform worse as more dust builds up, resulting in a system-high CPU.
Always remember to completely shut off and unplug your computer before attempting to clean the vents. But beware that if your PC is under warranty, better not do it yourself and turn to the service center.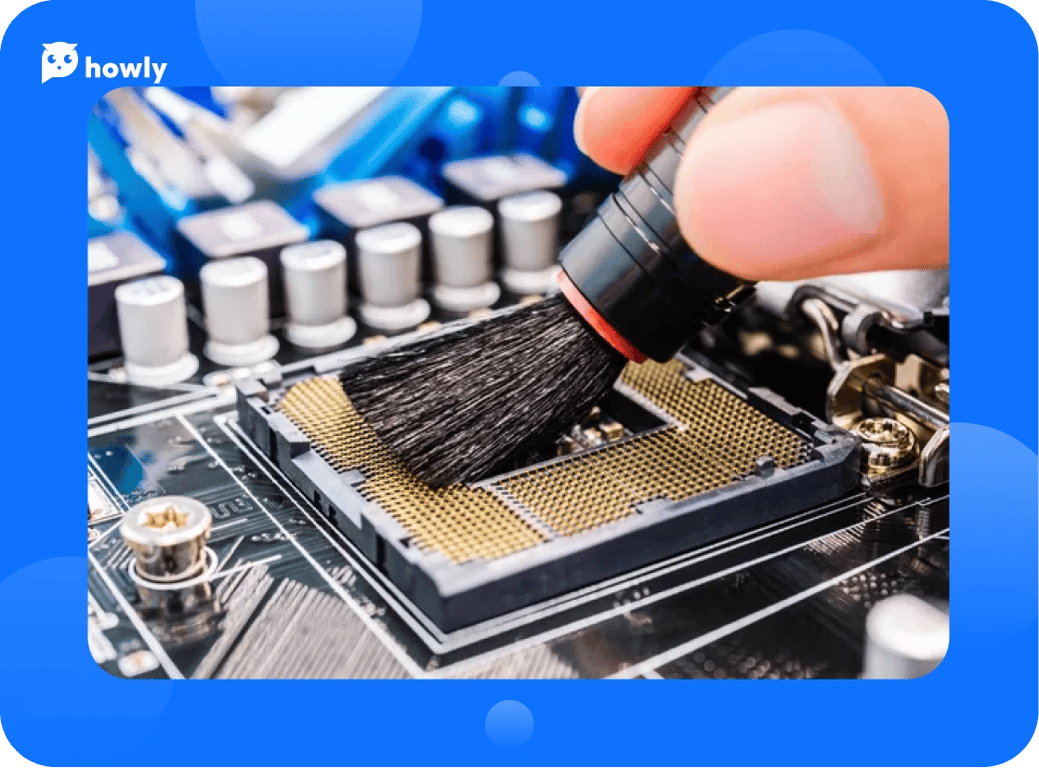 Solution 8: Turn off startup programs
Your CPU usage may be impacted by a third-party application that is installed on your computer.
Here's how to stop Windows 10 from starting up certain programs.
One of the following methods should be used to open the Task Manager: Right-click your taskbar and select Task Manager.
Select More details link in the window's bottom left if your Task Manager opened in compact view.
Activate the Startup tab in the Task Manager window. All ready-to-launch programs are there.
Select an application where Microsoft Corporation is not listed in the Publisher column. Now select the Disable button in the window's lower right corner. The application's status should be changed to Disabled.
Restart your computer after completion.
The results will show whether your CPU use has been stabilized.
F.A.Q.
Is high CPU usage bad?
Long story short: yes, it's not good for your device. But it's a normal practice for any computing device. If you are running too many programs on your gadget then high CPU usage is anticipated.
Which are the most CPU-intensive applications?
If you have got too many apps on your device then a high CPU is irreversible. So lags and flaws are inevitable. Try to close all running apps so that your system has the breathing room it needs to manage these resource-intensive tasks when necessary.
The most infamous CPU-intensive software includes those applications that use video and photo editing tools, software for encoding and decoding, a lot of plug-ins, etc.
Can I track CPU usage?
Nearly all server operating systems have a performance monitor that allows you to view the CPU use at any given moment. When keeping track of a server's CPU utilization, you should keep an eye out for spikes because they can be signs of unusual activity.
Summary
We are aware that it could be difficult to locate high CPU consumption. In this article we described the most familiar signs of high CPU usage: the workstation may heat up as it struggles to carry out tasks, the cursor is slow and erratic, apps shut down and glitch, and so on.
As we said, even common people can learn about typical CPU issues and how to fix them.
Hopefully, by now, you have a clearer idea of what CPUs are, what they perform, and why they are so crucial. Additionally, we believe that our detailed guide on how to fix 100% CPU usage in Windows 10.