You may witness the "Enter WPS PIN" note when syncing some HP printers to computers. What is it, and why the system needs it? Where is the WPS PIN on the HP printer? Howly experts have gathered answers to all WPS-related questions in this article. It will save you hours of research, so you can spend this time on more pleasant things.
Before we start
Save your time and let professionals resolve your issue in minutes!
Want to start solving your problem immediately? Experienced Howly troubleshooters can fix your issue ASAP. They're already waiting for you in the chat!
The benefits you'll get while troubleshooting your issue with Howly experts:
Qualified help with laptops HDD

Quick advice right in your device 24/7/365

Expert reply within 60 seconds

Clear step-by-step guidance

Limitless number of follow-up questions

Understanding and empathetic help till your laptop HDD issue is fully resolved

All answers you need in one place
What is WPS PIN?
WPS stands for Wi-Fi Protected Setup. So there is no physical WPS pin (hole). WPS PIN on HP printers is the code that links printers, routers, and PC into one network. This PIN protects the printer from unauthorized access. If the person wants to connect to the device and print the document, they should type a WPS PIN. Otherwise, the system refuses the user's access to the printer.
WPS PIN presents only on devices with wireless connections. That's why you're not getting this notification on old wired-connected devices, which allow you to print only if the PC and printer are physically connected.
Protected connection options on HP printers
There are 2 options for a protected connection on HP printers:
With button. You press a special button that launches Protected Connection mode on the printer. Later, it syncs with a router. After that, any linked device can send commands to this printer.
With the unique code. That's when the printer connects directly to the device (PC or phone). In this situation, you are required to enter a unique code that syncs those devices together.
How to find WPS PIN on the HP printer
WPS started as a physical key, but then more and more modern printers tended to be remote-controlled. So the second option conquered the market. And in a few years, there are expected to be more PIN-based devices than button-controlled options.
HP printers with physical WPS key
If you don't have WPS PIN on the HP printer, you can still connect it wirelessly to your router.  There is a special physical WPS button. It's useful for offices, where many people use the same printer. You don't need to connect it to every PC in the building manually.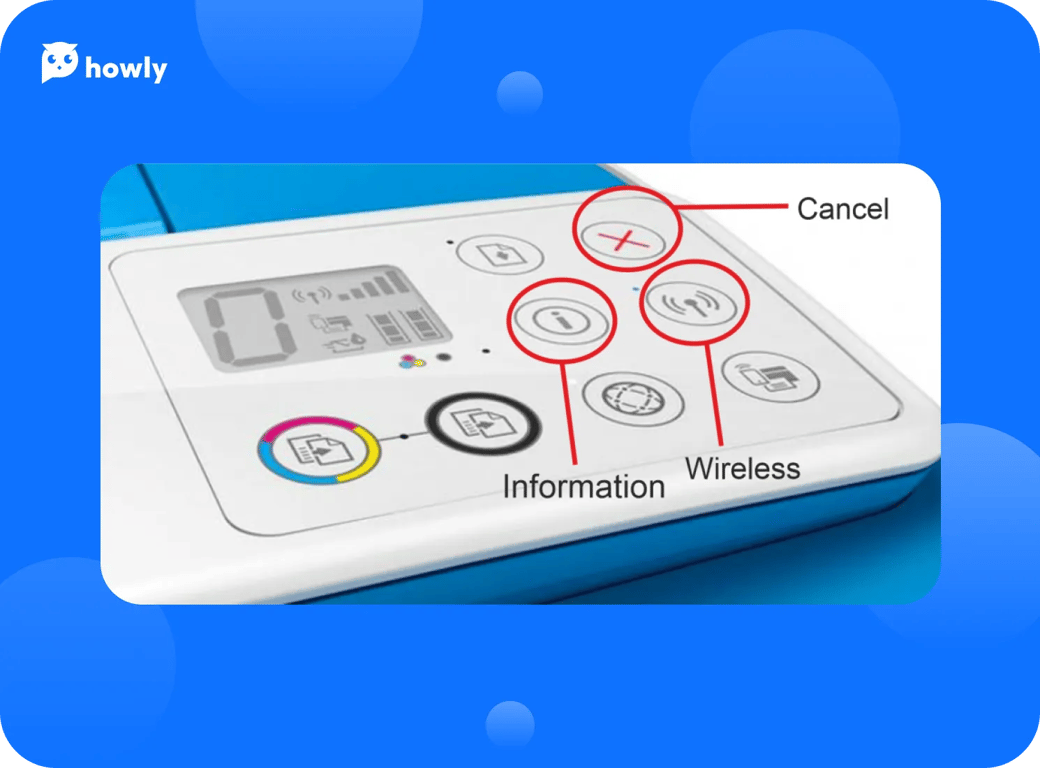 When a person connects to this router, it works like a medium that translates commands to the printer. That's why those types of printers are so prevalent in offices. Stick to this instruction to sync the router with the printer with the Wireless key:
Enable the printer and press the Wireless key. It looks like an antenna similar to the Mobile data icon on mobiles.
You will see the Green or Blue light that starts rapidly flashing.
Press the WPS key on the router.  Hold it for 3-10 seconds.
When you will see a blinking WPS light, release the button.
Wait for 2-5 minutes. During that time router and printer synchronizes. When it stops blinking, the connection process is done.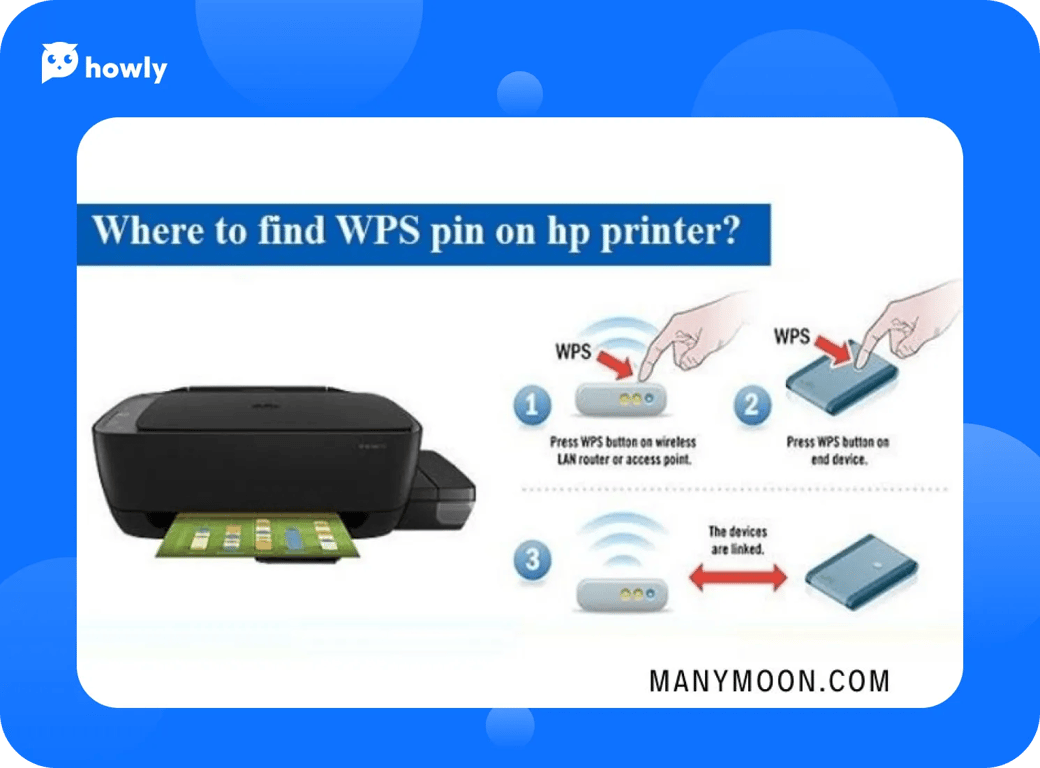 Congrats! From now on, your router and printer will be in sync. If your printer has a screen and physical WPS button, use this instruction:
Enable the printer and press the Wireless key.
Wait until you see a blue blinking light.
Look at the printer display and select Protected Setup.
Press the WPS key on the router. Hold it until Wi-Fi blinks.
Wait for 2-5 minutes until both devices sync.
You don't need to sync your HP printer with the PC or phone additionally. When you want to print a document, connect the device to this router, select Print, and find your printer in the list of accessible devices. Some printers may have apps where you can customize the whole process, but it's not necessary. You can still print in default settings right after the synchronization.
HP printers with WPS PIN code
If the manual says you have a WPS PIN HP printer, you should stick to this guide. Beware that you are syncing printer and PC. If you want to sync it with other devices, you should repeat the same procedure with each of them. Here is your easy 5-step instruction:
Activate the printer and press the Wireless connection button.
Wait until it starts blinking the Blue light near the Wireless button.
Look at the printer's display and find the WiFi Protected.
Choose the WPS PIN. The printer will create a number that you will see on its screen.
Go to the PC and enter this PIN in the window "Enter the WPS PIN."
Some printers may have this code on the sticker at the bottom of the device, on the packaging, or inside the warranty card. Check all these places to find your WPS PIN. If it's your case, your printer has a stable PIN code. You can enter it in every device that you want to sync it. It will save you a lot of time because you don't need to follow the above instructions.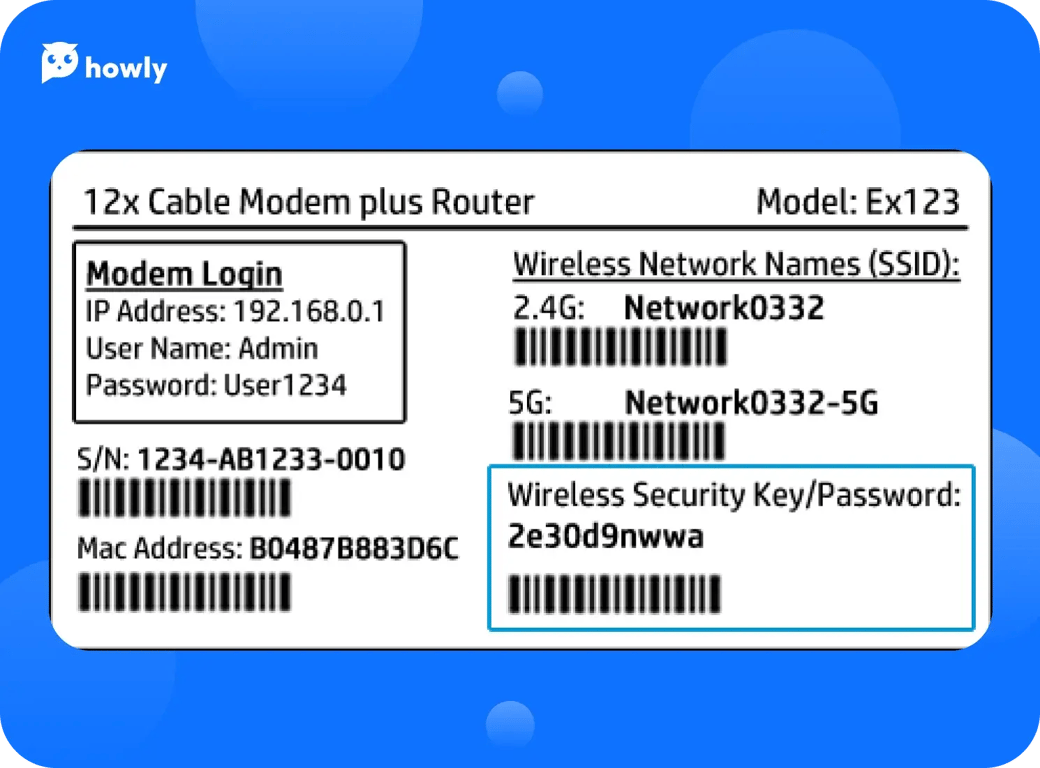 Conclusion
If you struggle to connect the printer to the PC and start to ask on forums, "Where is WPS PIN on my HP printer?" this guide is for you. WPS is the acronym for Wireless Protected Setup, so there is no physical WPS button on the printer. When you see the "Write the WPS PIN" note, the system asks you to type the PIN code on the printer's display. Type the 8-digit number in the window, and you're done. You don't even need a router in this combination.
But if your printer doesn't have a display with PIN, sync it with the router. It will work like a medium between your devices and printer. Connect your phone or PC to the router to set remote commands to the printer.
Still have questions about WPS PIN or need another help with your printer? Howly experts are waiting for your questions in chat!