The WLAN Auto setup service in Windows is responsible for connecting to wireless networks. And if this service is not running, the system will not be able to find wireless networks available for connection. We don't know for what reason, but quite often, this service is disabled. Especially on desktop computers. When after connecting the Wi-Fi adapter, the wireless network search does not work.
Before we start
Save your time and let professionals resolve your issue in minutes!
Want to start solving your problem immediately? Experienced Howly troubleshooters can fix your issue ASAP. They're already waiting for you in the chat!
The benefits you'll get while troubleshooting your issue with Howly experts:
Qualified help with laptops HDD

Quick advice right in your device 24/7/365

Expert reply within 60 seconds

Clear step-by-step guidance

Limitless number of follow-up questions

Understanding and empathetic help till your laptop HDD issue is fully resolved

All answers you need in one place
Very often, the WLAN service does not start. And a lot of different errors come up. In this article, we will talk about error 1747. This error appears when you try to start the WLAN service in Windows 7, Windows 8, and Windows 10.
The essence of the problem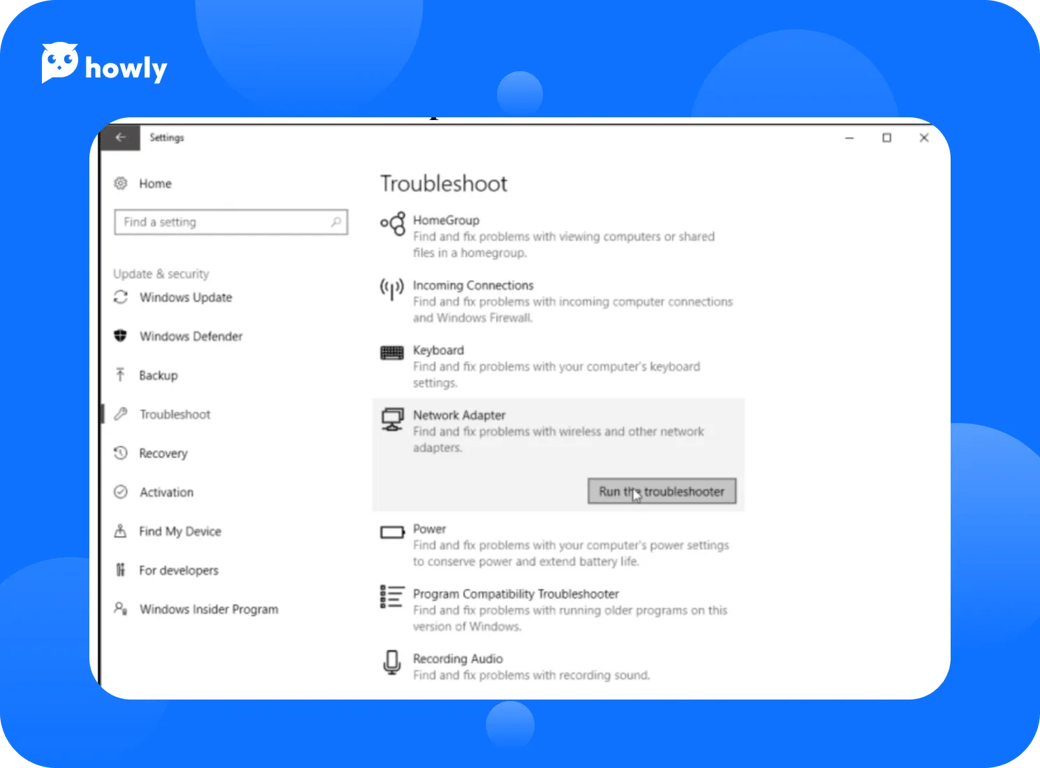 The computer does not see the Wi-Fi network, as if the wireless module is disabled. There is a red cross on the connection icon.
Running the network troubleshooter (you can run it by right-clicking on the network icon) brings up a message that "Windows wireless service is not running on this computer".
The troubleshooter cannot fix this problem. Well, since the wireless service is not running, you need to start it. Go to services, find "WLAN Auto setup Service", right-click on it, and select "Run" (or open properties, set auto-start, and start by clicking on the corresponding button).
Resolving Error 1747 that prevents the wireless service from starting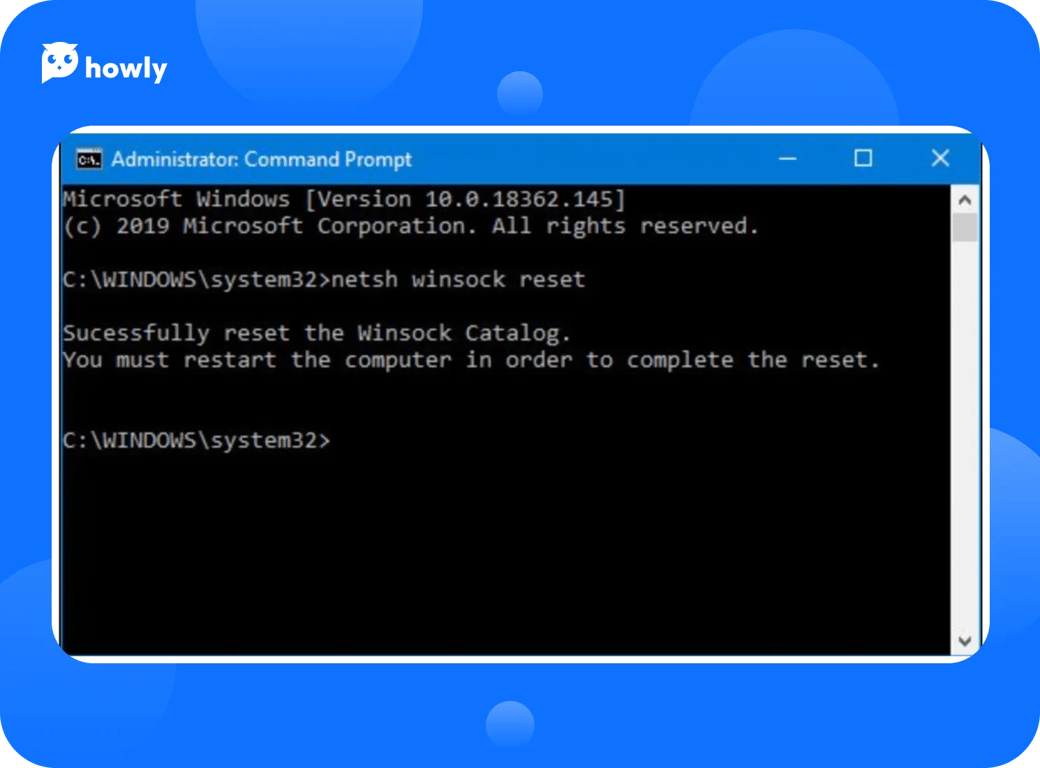 The solution is very simple. You need to run the NetSh WinSock Reset command from the command line running as administrator. The solution was tested in Windows 7. We are sure that in Windows 10 it will work the same way. Just like in Windows 8 and 8.1.
Run the command line as an administrator. You can find it by searching (in the Start menu). Just start typing "Command..." (or CMD). Then right-click on it and choose "Run as administrator".
Next, copy the NetSh WinSock Reset command and paste it into the command line. Press Enter.
The message "Winsock directory reset was successful" should appear. Reboot the computer.
After the reboot, if the computer still doesn't see wireless networks, start the WLAN service manually. Or follow the instructions at the beginning of this article.
Everything should work out! All the best!