Google Play is a store in which there are certain apps with paid and free access. To use Google Play, you need to have a Google Account. After creating an account, you can access games, books, and so on.
Before we start
Save your time and let professionals resolve your issue in minutes!
Want to start solving your problem immediately? Experienced Howly troubleshooters can fix your issue ASAP. They're already waiting for you in the chat!
The benefits you'll get while troubleshooting your issue with Howly experts:
Qualified help with laptops HDD

Quick advice right in your device 24/7/365

Expert reply within 60 seconds

Clear step-by-step guidance

Limitless number of follow-up questions

Understanding and empathetic help till your laptop HDD issue is fully resolved

All answers you need in one place
It happens that when you try to go to Google Play, you get an error message, "This Google Account is not yet associated with a device". You are sure that you have created a Google Account and you have successfully logged into it, but the problem still has not disappeared… Follow our instructions – and we will tell you how to fix it and how to associate a Google Account with a laptop or another device.
Reasons
There may be several causes why Google Play does not recognize your device. They can be external or internal. External causes are, for example, Internet connection and router failure. The so-called internal causes include your settings, memory full, cache clearing, Google Play update, and inability to log in to your Google Account. The most common issue is "this Google Account is not yet associated with a device".
How to fix it
If you want all Google apps to work properly, associate the device with a Google account. There are several ways to do this. First of all, check if you have Google Account. If yes, the system will automatically detect it, and all your Google apps will be connected to this account.
The quickest fixing option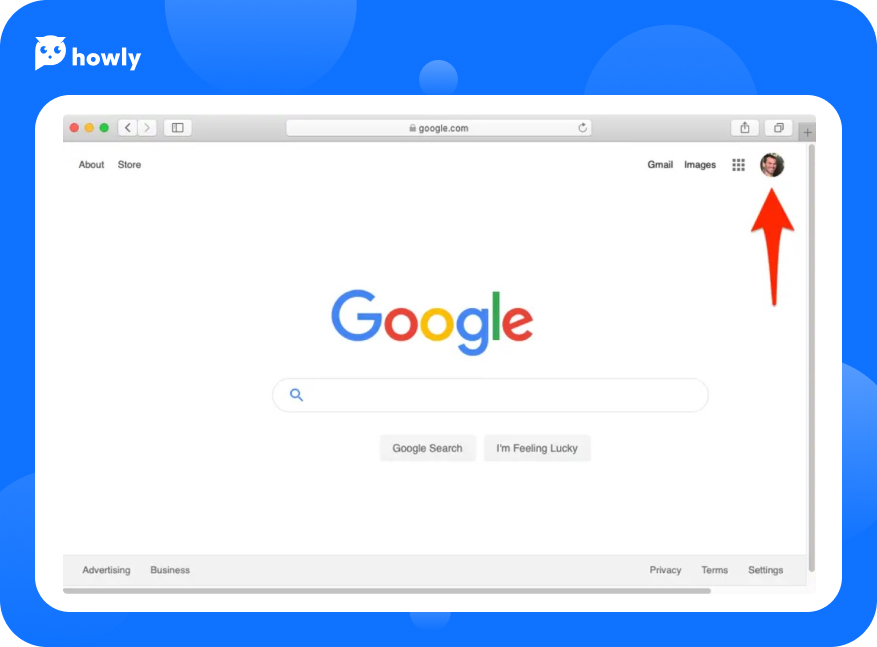 Before you figure out how to add devices to the Google Account, open it on another gadget. For example, if the error occurs while you are trying to log in to your account on your iPhone, check how Google Play launches on your computer or tablet. As an example, you can't sign in to the Google Account on the Smart TV. In this case, the problem lies in the system of Google company, and you just have to wait until the developers deal with it. But if your Google Play works on another device, you have an issue connecting your Google Account to your gadget.
Before you figure out why the Google Account is not working, close it forcibly. To do this, stop all app processes in the settings. After closing, try rerunning the app. If this option did not help you, move on through the guide.
Use your computer to fix this issue
To sign in account on your Chromebook, open the web page and enter your login information. After that, click the "Enable" tab next to the line with Google Play. This is the easiest way to add a device to a Google Account. With a Chromebook, signing in shouldn't be a problem. But remember that a computer on the Windows operating system is not designed to use Google Play. For example, the device may show you an error message, "This Google account is not yet associated with a device Windows 10".
If you are unable to log in to your existing account, do the following:
Click on the profile photo;
In the layout, select the "Add account";
Enter the login and password for the new account;
Enter an additional email address;
Go to link play.google.com and check access to download apps.
Solve this problem on your Android device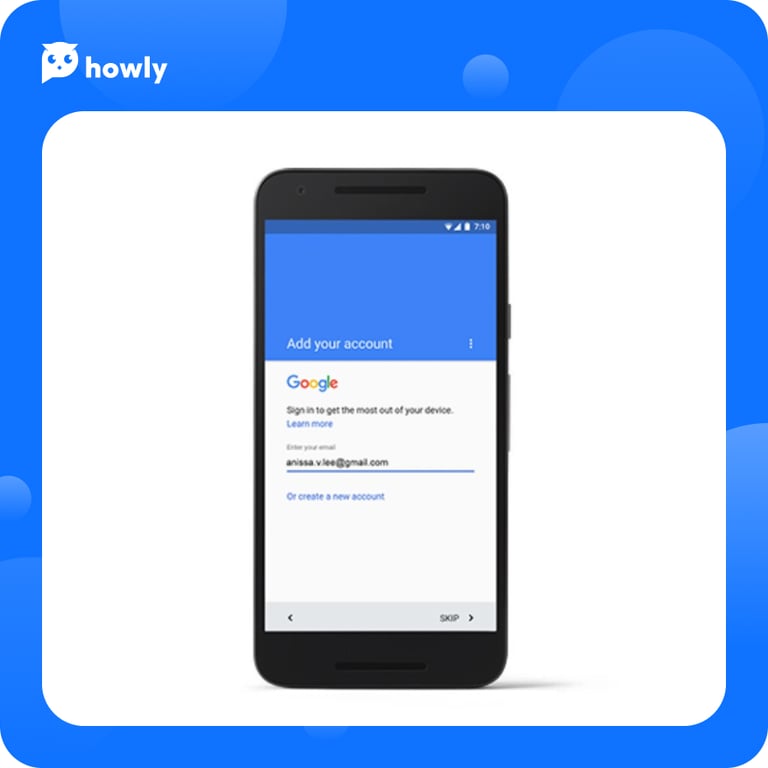 If the memory of the Android device is full, this may stop some operational processes. To free up memory, do the following:
Go to your Settings;
Open Google Play;
Select "Clear cache";
Go to the app again and try to sign in to your account.
For fast app operation and receiving new products, we advise you to update the Play Market. It may also help you troubleshoot the issue. For this:
Go to Google Play;
Find "Google Play" in the search bar;
Click the "Update" button.
Thus, you will receive an updated version of the app. If everything works well after this, the outdated version simply was not supported by your mobile phone.
You can also sign in with Gmail:
Tap on Gmail;
Enter your login information;
Confirm the login if the case of two-factor authentication.
What to do with Apple devices?
It should be understood that Play Market is designed for the Android operating system. That's why if you want to download Google Play on an iPhone or iPad, the message, "We couldn't find a compatible phone connected to your Google Account" will occur.
You can try to download unofficial versions of Google Play Market or any other apps from Google, but we highly recommend you use only verified versions.
How to fix problems with a non-compatible device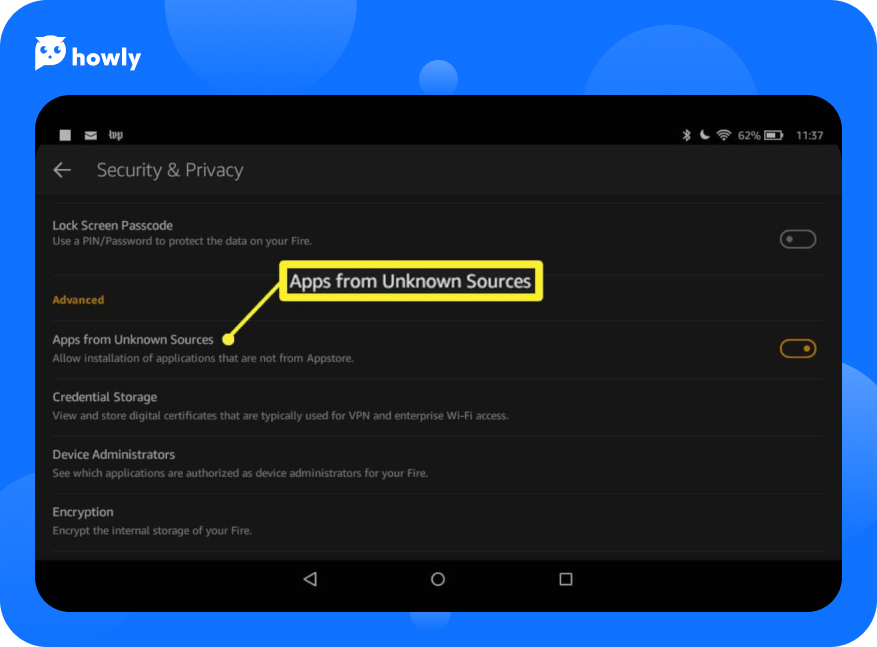 Among Android devices, there are those on which you can not install Google Play Market. An example of such a case is the Kindle Fire tablet. This tablet only accepts apps from Amazon. All in all, you can download Google Play on such a tablet, but you can harm your device by infecting it with viruses.
If you install Play Market without changing the settings, you can see a notification from Google Play: "You don't have any devices on Kindle Fire". Thus, to download Google Play on this device, do the following:
Open your settings;
Choose the "Security" tab;
Select the column about installing apps from an unknown source;
Find 4 Google Play APK files and install them;
Open your Google Accounts on Kindle Fire.
For other non-compatible devices, this procedure is quite similar.
Other issues and solutions
Another problem when associating a device with an account is the Internet connection. You can report the problem to your ISP. Also, the issue may be in a non-working router or an outdated phone model. We recommend you upgrade your equipment or buy a new one.
Also, the problem can be the wrong date and time on your device. Set the correct date and restart the device.
You may be also wondering, "How do I see which devices are connected to my Google Account?". To do this, click on your profile icon and view all the accounts added to you.
Technical assistance center
If you are having difficulty creating or connecting a Google Account to your device, we advise you to contact the technical center or seek the advice of a specialist at support.google.com. They will help you with connecting your phone, computer, or tablet to your Google Account, and this will help you sort out problems much faster.
But if you need a specialist who can help you solve any computer issues you have, turn to Howly. We are waiting for new challenges!
Inferences
So, to understand what devices are connected to your Google Account, you should sign in to your Google account on your computer, phone, or tablet. Try it on different devices. If an error appears, follow the steps from our guide.
Summary
If you're thinking, "How do I add a new device to my Google Account?" - look into the source of the problem. Perhaps you simply do not have an Internet connection, or your device is malfunctioning. If everything works well, define the type of it - it's Android-based or has another operating system.