The opportunity to activate Wi-Fi lets you make your MacBook as user-friendly as possible. Periodically it occurs to Apple customers that a laptop is connected to Wi-Fi, however, there is no access to the Internet. Our guide consisting of 15 solutions can tell you why you're Mac Wi-Fi troubleshooting.
Before we start
Save your time and let professionals resolve your issue in minutes!
Want to start solving your problem immediately? Experienced Howly troubleshooters can fix your issue ASAP. They're already waiting for you in the chat!
The benefits you'll get while troubleshooting your issue with Howly experts:
Qualified help with laptops HDD

Quick advice right in your device 24/7/365

Expert reply within 60 seconds

Clear step-by-step guidance

Limitless number of follow-up questions

Understanding and empathetic help till your laptop HDD issue is fully resolved

All answers you need in one place
If you still haven't solved the problem after reading our tips — don't waste your time and contact Howly experts. On Howly you can ask our specialists for help at any time of the day and night and be sure that somebody will answer you as soon as possible. Howly professionals can reveal the reasons for incorrect connection and remove it in the process of consultation with the client.
Reboot your Mac
Restarting your device is one of the easiest methods to solve a lot of computer issues. This method can assist to fix Wi-Fi on MacBook because your device automatically restarts the IP address appropriated to your web. Re-launching manually is an appropriate method too.
Renew PRAM/NVRAM
Supposing Wi-Fi not working on Mac, you can resolve the problem by resetting the computer memory saved on a hard drive. Follow the instructions:
Switch your Mac off and on again;
Hold down the ⌥Option(Alt) + ⌘Cmd + P + R buttons on your keyboard. After some time, your computer screen will shut down and renew.
For Mac released before mid-2016, you will hear the startup tone again, after which you don't need to press the keys.
For Mac released since the end of 2016, the buttons can be released a few seconds after the reset.
Forget the Wi-Fi network
When you connect to a network regularly, your device remembers it for future connections. So, if the previous tips don't aid you, and you still have Apple Internet connection issues, you can open the customization, remove all these items, and select the Forget option.
Deactivate USB instruments and wireless signal devices
A lot of users shared information that only shutting down all USB appliances corrected their Wi-Fi problem in Mac. So, if nothing has worked, you are only left with the chance to disjoint your USB and cordless signal equipment and reconnect them one after another to notice if your Wi-Fi case gets repaired. Even it can fix the Mac Wi-Fi connection.
Perform the diagnostics
If you notice your MacBook has a low signal or additional issues, you should diagnose network issues on Mac. This advice will aid to find the concealed matter via diagnostics.
To begin this diagnostics tool:
Close all the open programs.
Connect to the desired Wi-Fi.
Click and hold the Option button. Further, tap the Wi-Fi pictogram that will lead you to the signal strength in the selection.
Pick the Open Wireless Diagnostics.
Comply with all directions on your display.
When the analysis is accomplished, you should press on the info in the summary option. It can help user to solve Mac Internet issues.
The program will also make a compact file with all details, which can assist the service provider, IT help, or web administrator. Click on the Finder in the dock, and tap on enter, to open the compressed file. There will be a filename with diagnostics in the folder.
Switch location and extend DHCP lease
Occasionally, to fix Wi-Fi on MacBook Air, people should change the location. Open the System Preferences. The following step is to pick the Wi-Fi setup and close the Network tab. In the dropdown menu, choose Edit Locations, then tap on the + icon to produce a new one. After the work is done, activate your laptop.
Suppose a laptop has IP configuration data from the mistaken DHCP server, and you still care about how to fix Wi-Fi on your MacBook Pro. In that case, you need to try again and connect the DHCP server to release and update your lease to receive new settings.
Open the apple pictogram in the upper left.
Pick the System Preferences.
Select the Network.
Pick your web service that provides DHCP.
Tap the Advanced.
Choose TCP/IP and Renew DHCP Lease.
Confirm previous actions.
Scan TCP/IP settings
If the tips above didn't work, better check your TCP/IP parameters. This way, you can solve MacBook Air Wi-Fi issues.
Open the Advanced Apple Settings, under the TCP/IP button, and choose Renew DHCP Lease. Then submit another DNS (8.8.8.8 or 8.8.4.4) similarly as explained above.
After you have changed TCP/IP parameters, update the MTU settings. Open the Advanced settings, tap on Hardware and Configure Manually. Transform MTU to Custom and type 1453, tap Ok, and Apply to confirm your modifications.
This way, you have tackled MacBook Air network connection problems, now reboot your laptop.
Deactivate Bluetooth
People usually forget that Bluetooth is turned on. In this case, it can cause Mac Wi-Fi issues. Turn off your Bluetooth connection and try to reconnect again.
Delete an unwanted account from a MacBook
To delete a profile from your MacBook:
Open the Menu.
Next pick System Settings.
Select Users & Groups in the sidebar.
Scroll down, and tap the Info near the profile you want to cancel.
Click on Delete Account.
Software upgrade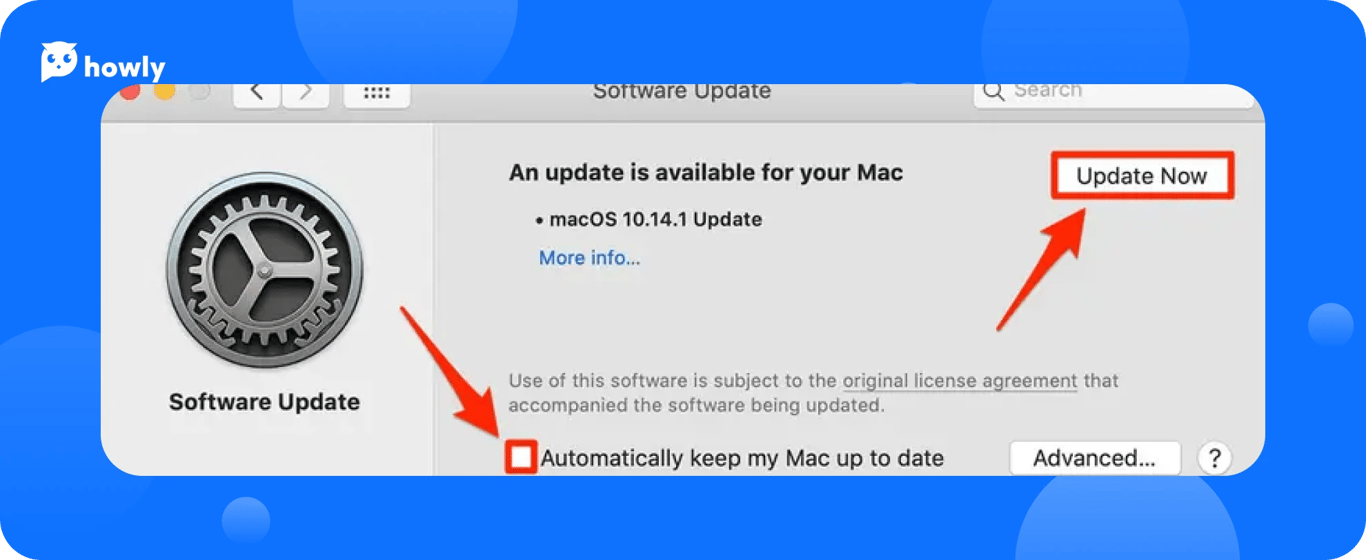 Even refreshing your operating system can rectify the MacBook Wi-Fi problem. System updates can periodically produce MacBook Wi-Fi issues. Launch the System Preferences by opening the Apple Menu Bar and tapping on Software Update. In case there are fresh upgrades, click on Update Now and establish them. If you have no updates available, your macOS and its applications are all renewed.
Apply the 5 GHz band of Wi-Fi
There is an additional alternative on how to fix Wi-Fi on MacBook Pro.
Clamp the Option button, after this click on the Wi-Fi picture from above the monitor.
The pull-down menu will have more additional details than it usually offers, including different facts about your connection.
Check the category that has your network name and, when you move down the list, you'll see the one called Channel.
Look to the right, you'll notice the channel number and the frequency band of your joining.
This option can help you with a MacBook 5ghz Wi-Fi problem.
Revise for updates to your system
A deprecated version of the operating system is also the explanation of why MacBook not connecting to Wi-Fi. Modernizing the system rightly, all mistakes accumulated from previous MacOS versions disappear and the problem is solved.
Check your safety settings
If your Mac Wi-Fi keeps disconnecting, you can seamlessly modify the name of your wireless network, password, and security preferences when changing this information, you need to select an accurate name and a secure password that will apply to your network.
Alternatively, you may experience changing the security options.
Open the AirPort tool.
Choose the base station and tap on the Modify button. After doing that, you need to type in a base station passcode.
Press the Wireless network button.
Pick the Security Type menu and select a security method;
Choose Save Password in the application option, to save the password for  your wireless network in the macOS.
Remember to tap Update.
Edit the domain name system of your Mac
MacBook Pro won't connect to Wi-Fi because there is a necessity to replace your laptop's domain name system. First, the user should open the Apple menu, in this section System Settings, tap on Network in the side panel, select a network service on the right, then Details, and now tap on DNS.
Specify with your service provider
In the case, that nothing is working, phone your provider to ensure that your network is working correctly.
F.A.Q.
Can I connect to the Internet on my MacBook through an Ethernet cable?
As people like wireless more than connecting through cords, the latest Apple MacBooks don't contain an Ethernet port, so the process can be problematic. Nevertheless, there is a solution for those who wish to plug the cable into an Apple laptop, they just should utilize extra adapters. Wired connections are normally not affected by the same cases as wireless networking.
How do I scan my MacBook's signal strength?
To check it, you should open the dBm level of your wireless network with an uncomplicated shortcut. By pressing the Wi-Fi pictogram, just tap and hold the option button to catch the signal power in decibels.
Why my MacBook Pro won't connect to Wi-Fi but other devices will?
There are a lot of explanations for this common problem. For example, the router is down, you write the incorrect password, and your gadget is too far from the router.
Conclusion
Sometimes each of us suffers from problems with wireless internet access. This tutorial covered the main explanations for why MacBook won't connect to Wi-Fi. If it is critical, we advise you to contact Howly. Our specialists won't only assist you to find out the reason for the disabled and solve the problem, but also reply to all your extra questions.