Are you looking to find out why your laptop WiFi is not working? Nothing is more annoying than struggling to catch Internet connectivity whenever you require it. But don't panic just yet - typically there's a quick solution! You can learn how to troubleshoot and fix a laptop not showing WiFi by reading this Howly article.
Before we start
Save your time and let professionals resolve your issue in minutes!
Want to start solving your problem immediately? Experienced Howly troubleshooters can fix your issue ASAP. They're already waiting for you in the chat!
The benefits you'll get while troubleshooting your issue with Howly experts:
Qualified help with laptops HDD

Quick advice right in your device 24/7/365

Expert reply within 60 seconds

Clear step-by-step guidance

Limitless number of follow-up questions

Understanding and empathetic help till your laptop HDD issue is fully resolved

All answers you need in one place
Causes of disconnection
There are many potential causes of no WiFi on laptop, including issues with the page, your equipment, the WiFi router, the wire, or your Internet company. To help identify the underlying cause, try the following actions.
If the "Wi-Fi connected" indicator shows on the upper right of the monitor, try using a different domain. If the webpage loads, there may be an issue with that particular website.
See if connecting to the same Internet server using another laptop or mobile device works. If you can get access, your device is probably the cause of the issue. Check out the part on network troubleshooting described below. If none of your devices can join the network, move on to the next step.
If your computer has numerous firewall programs, it won't be able to access the Wi-Fi. We suggest temporarily disabling any firewalls on the computer to see if this might be why laptop WiFi is not working. Disable any firewalls that go with security software, including the Windows Firewall.
Ways to fix laptop won't connect to WiFi issue
Check the status of Wi-Fi and Airplane modes
Ensure your laptop's mechanical Wi-Fi toggle is set on. (Usually, you will be able to tell this by the blinking LED indicator).
Confirm Wi-Fi is enabled and click the No Internet Connection button located on the taskbar's upper right. Activate it if it isn't already.
Check to determine if a Wi-Fi network you are familiar with shows up in the menu of networks by selecting Manage Wi-Fi Connections in the quick menu. If the network does indeed show up, click on it and try to join it. If you see the Connected button next to the network label, go for Disconnect, wait a minute, and then press Connect once more.
Ensure that the laptop is not in Airplane mode.
Run the Network troubleshooter
These are the main steps you should follow to troubleshoot your network to fix laptop not showing WiFi. Keep in mind that anyone who also uses your Wi-Fi network will soon go offline when you do this.
To access Other troubleshooters, choose Start > Settings > System > Troubleshoot.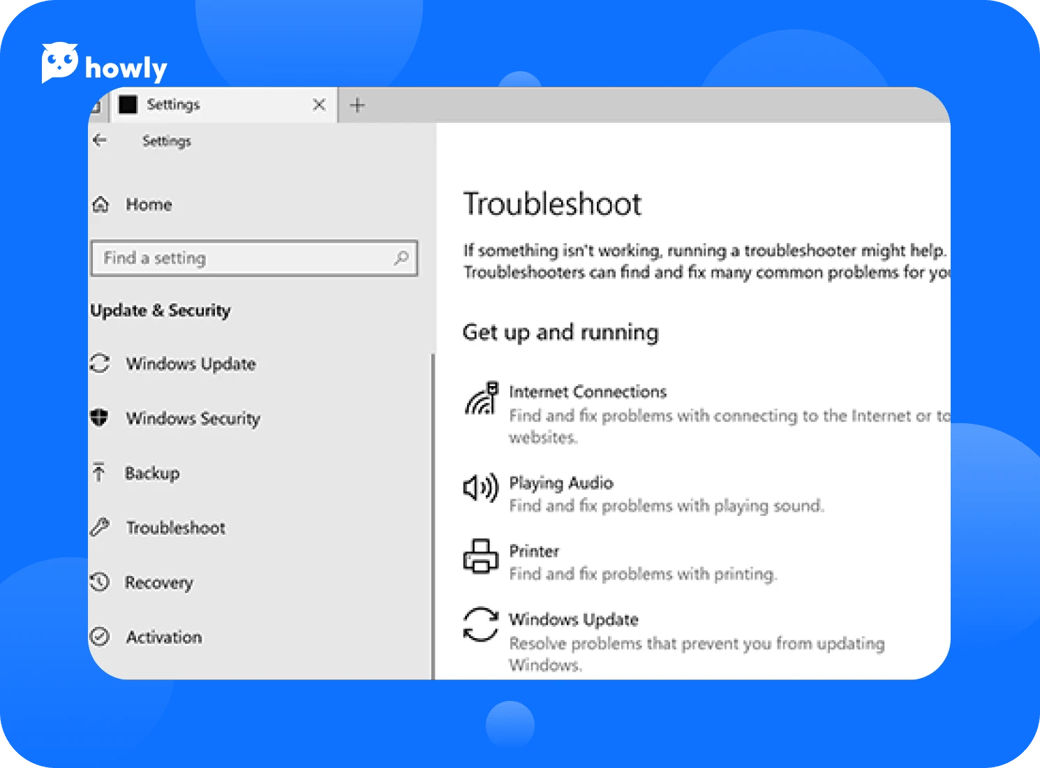 2. Select Network Adapter > Run from the Other menu.
5. Reboot your Wi-Fi router and modem. By doing so, you can establish a new connection with your provider (ISP).
Restart your modem and router
If your laptop having WiFi issues is a hybrid of a cable modem and a router, you just need to complete the instructions for that one gadget.
Ensure the modem and router are disconnected from the power supply.
Certain modem models come with a backup battery. Extract the modem battery if the lights continue to flash even after you unplug it.
Hold off for around 30 seconds.
Make sure the modem battery has been replaced if you had to remove it.
Reconnect the modem to the power supply. The modem LEDs will flash. Hold off until they quit blinking.
Reconnect your router to the source of power.
Allow the modem and router a few minutes to fully power up. The status LEDs on the devices normally indicate when they are prepared.
Reconnect to your computer and try again.
Next, try to determine if there is a connection issue with your Wi-Fi router. Use a ping test to do this:
Select Search from the toolbar and enter the Command prompt.
Choose Run as administrator > Yes from the menu on the right.
Type in ipconfig at the command prompt, then press Enter.
Search for the hostname of your Wi-Fi connection in the results, and then click on the Default gateway to find its IP address. If necessary, write down that info. It can be something like 654.206.1.1
At the prompt, type ping DefaultGateway > and press Enter. For instance, enter ping 654.206.1.1 and press Enter.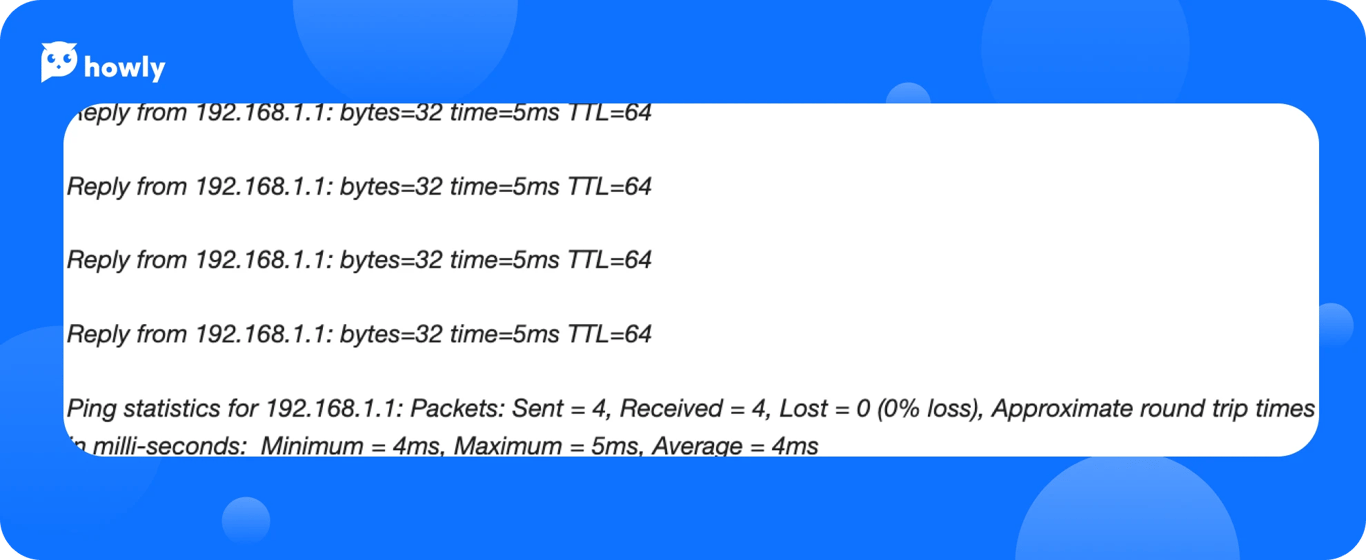 If you receive results similar to these, that means you are attached to your router, so your modem or Internet provider may be at fault. If you have to, check online on a different device or call your ISP to discover if there is a network outage.
If you are not receiving a response from the router after trying the ping test, you may want to use an Ethernet transfer to secure your computer straight to your modem. And if you are successful via Ethernet, that means the router is to blame for the connection issue. Check your router's records and ensure you have the most recent firmware updated.
Reinstall the network drivers
Deactivate the adapter driver and reload your computer if the prior methods didn't work, and you still suffer from laptop WiFi problem. Normally, Windows will set up the most recent driver. If a recent upgrade caused your network connection to stop functioning properly, take the next method into account.
Before disconnecting, ensure you have a copy of the drivers. Check out the website of the PC manufacturer and get the latest adapter drivers possible. To fix laptop not showing WiFi, you will need to install the necessary drivers on another computer and store them on a USB flash drive before installing them on your computer. You must be aware of the PC brand and product ID.
1. Open Search from the toolbar and pick Device Manager from the results that appear.
2. Find the adapter for your computer by searching for Network adapters.
3. Click and hold your mouse on the network adapter that you selected and choose Uninstall device.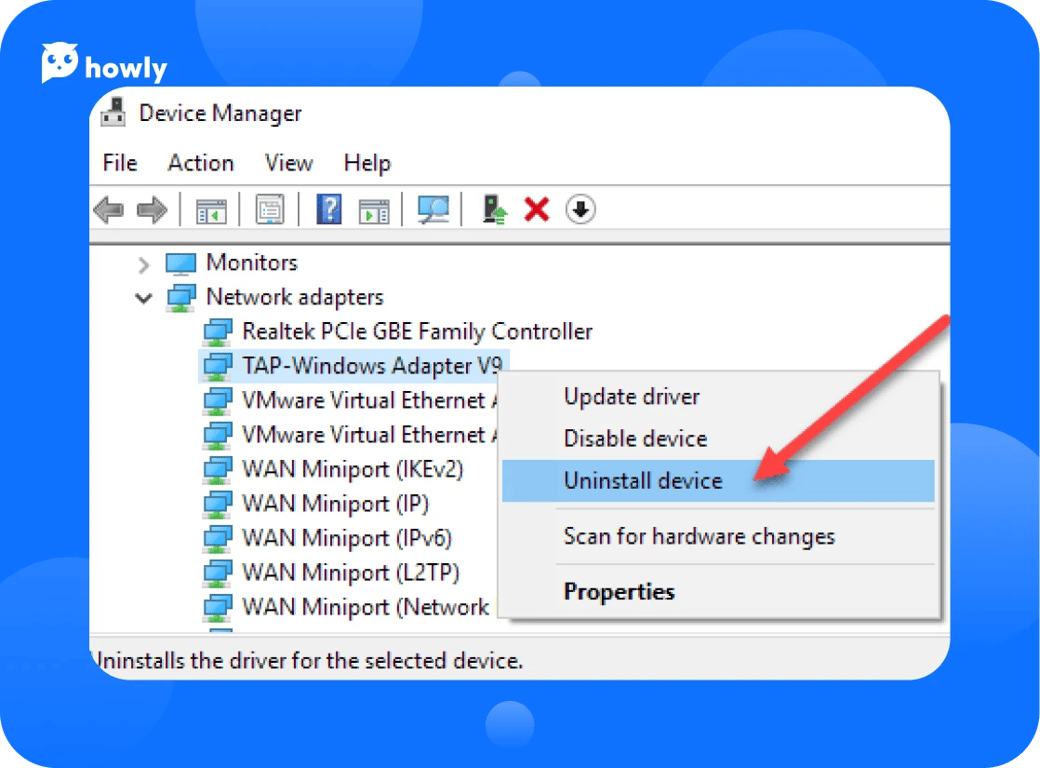 4. When the driver has been removed, select Start > Power > Restart.
After your computer restarts, Windows will search for and load the adapter driver. If for some reason it doesn't happen, consider downloading the recovery driver you prepared before deleting.
Verify that your network adapter works on the latest update
If you discovered laptop WiFi problem shortly after upgrading to Windows 11, you likely have a driver that was meant to be used by another edition of Windows. Try deleting the most recent Windows Update:
1. To find the Uninstall updates button, go to Start > Settings > Windows Update > Update history.
2. Delete the latest available update.
If removing the latest update allows you to fix laptop having WiFi issues, check if a new driver is usable:
Pick Search from the toolbar, and find Device manager via the search box.
Find the network adapter for your computer by searching for Network adapters.
For several moments, keep pressing the adapter that you picked, and choose Uninstall device after choosing Attempt to remove the driver for this device from the tick box.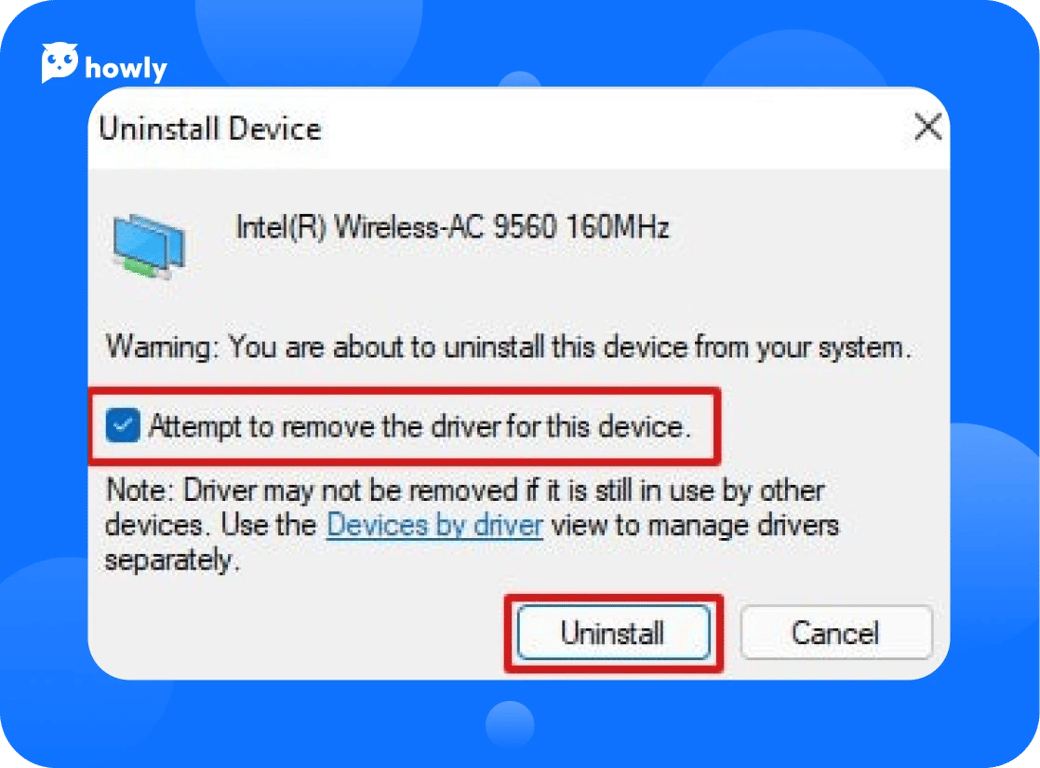 4. Obey the commands that will pop up on the screen.
5. When the new driver has been set up, choose Start > Power and press Restart to see if the connection problem has been resolved.
If Windows fails to detect a new driver, go to the official PC website and install the most recent one there. To do this, you must be aware of the PC brand and product ID. Disable the version that's leading you to break your network connection and install a more recent driver. Choose Start > Settings > Windows Update > Check for updates to fix a laptop WiFi connection.
Try resetting the connection
We can experience laptop WiFi problem after switching from Windows 10 to Windows 11. Luckily, this method can fix this problem. Likewise, it can help when you have access to the internet, but shared network drives are still inaccessible.
Note: A network reset deletes any network adapters you have set up as well as their settings. Any network adapters will be reset and have their default settings applied after your computer restarts.
1. Go to Start > Settings > Network & Internet to access Advanced network settings.
2. Search for the Network & Internet Status menu. Choose to Reset the network.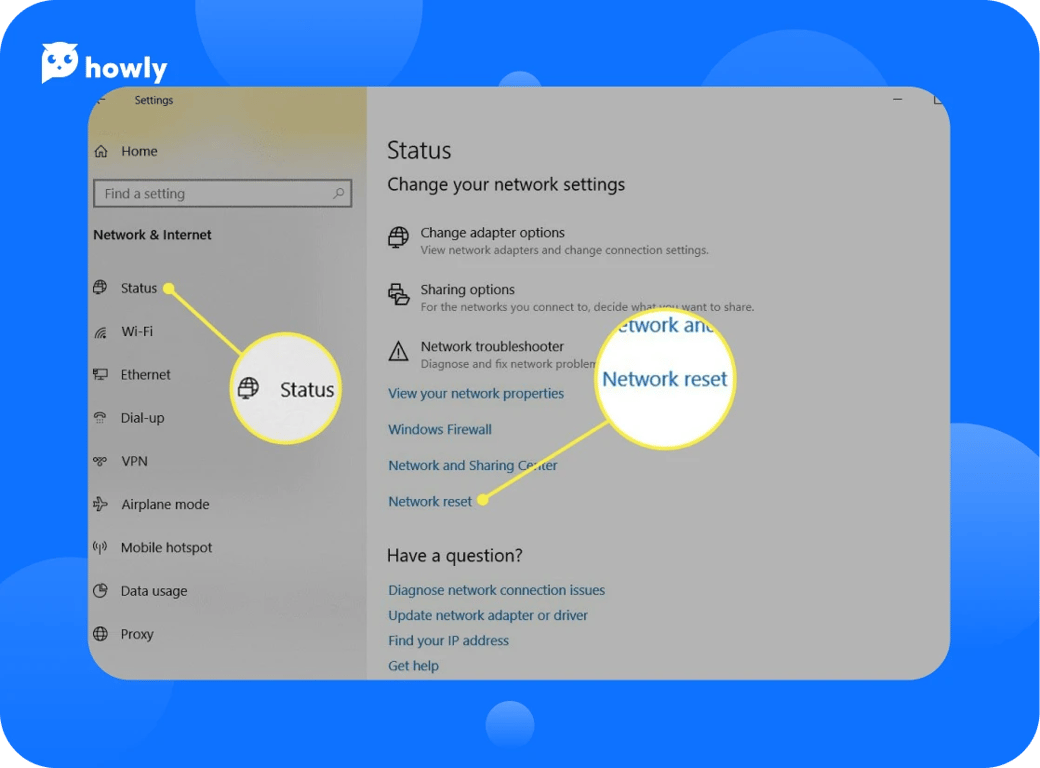 3. Choose Reset now > Yes on the Network reset menu to verify.
Change the IP address
If after trying all the aforementioned options, computer WiFi issues persist, it's possible that there is a problem with your IP address accepting WiFi connections. Take the following actions to resolve this issue:
On your keypad, click the Windows symbol and then press R. After you do this the Run Box will show up on your screen.
2. Once it opens, enter the letters "cmd" from your keyboard. You will see a black window.
3. Click Enter after typing "ipconfig /release" on it. Then wait for the order to complete its operation.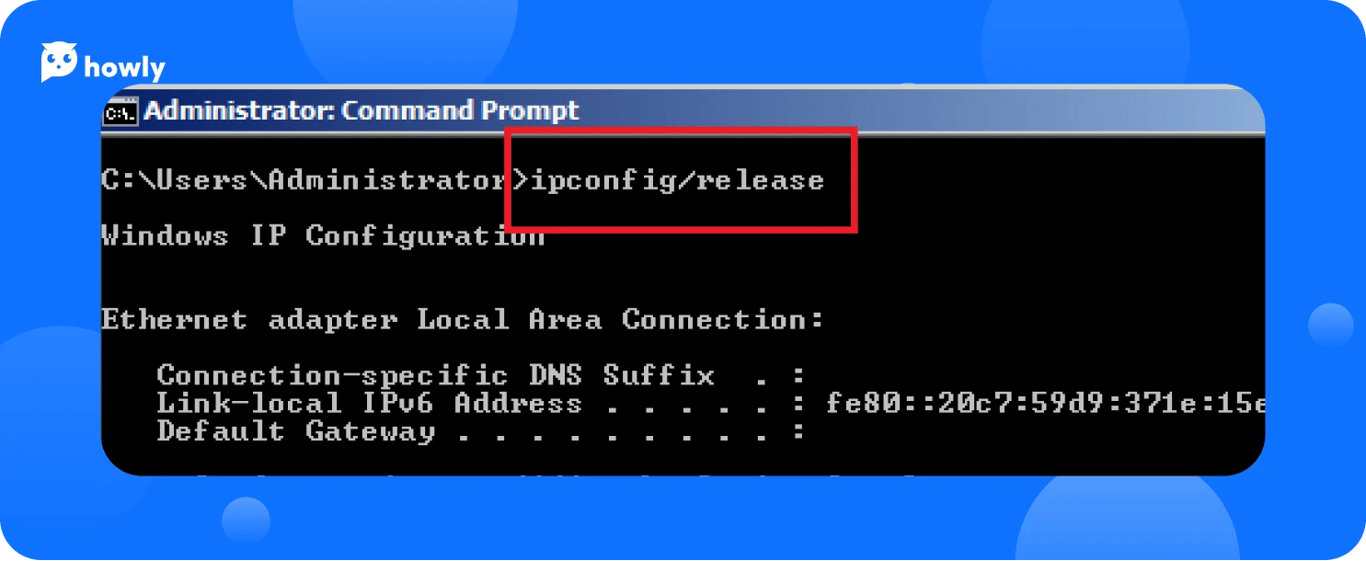 4. Once this command has been successful, execute ipconfig/renew and click Enter.
5. After some time has passed, reconnect your laptop to the wireless network.
Switch to another frequency band
If your laptop is not connecting to WiFi, join a network using another domain. Either 2.4 GHz or 5 GHz are popular network frequency bands for WiFi routers that we usually have at home. Hook your computer up to a different network if you see both types of frequencies on your menu of ready Wi-Fi networks.
Relaunch the adapter driver
Relaunching the network driver will make some space on your computer and clear out all active network settings, which may fix laptop having WiFi issues. First, use Windows Device Manager to disable the wireless adapter:
Select Start, then search for Device Manager.
Search for the Network Adapters once you have clicked on the Device Manager.
3. If you have a bunch of adapters, a variety of them will appear.
4. From the navigation pane, find your WiFi adapter and press Uninstall.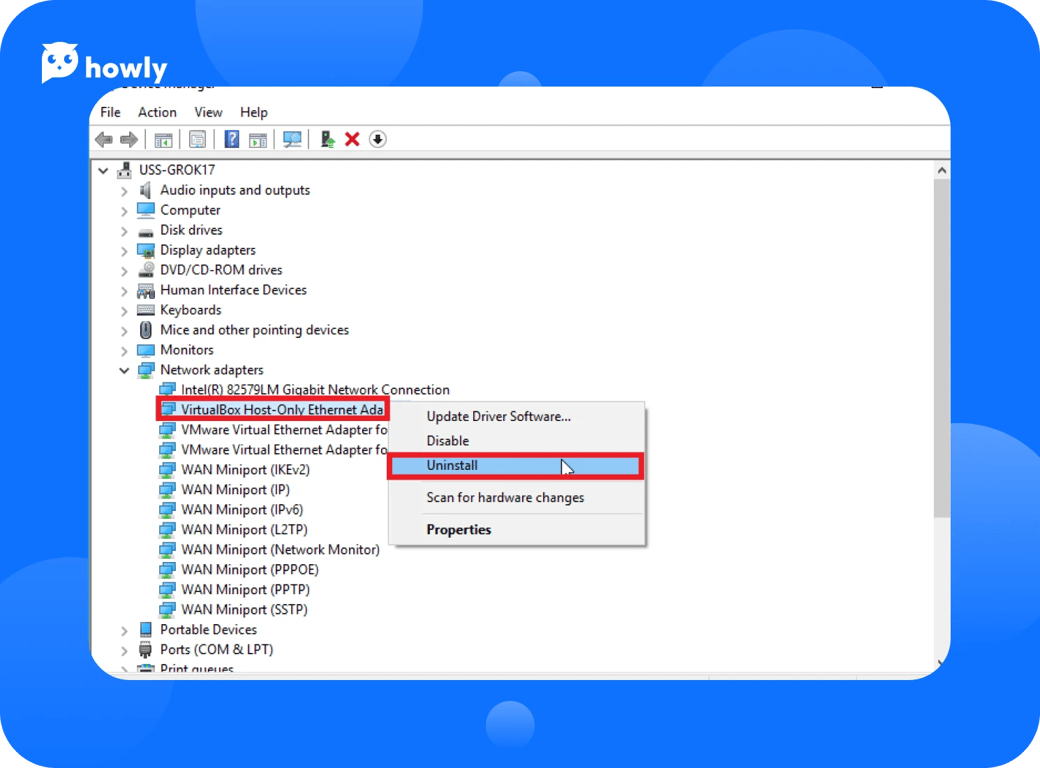 5. Click OK when Confirm Device Uninstall appears.
6. Hold off until the process is finished. Ensure that the wireless adapter's hostname is no longer visible in the Network Adapters panel.
7. Select Action in the Device Manager box. Look for the Action tag in the highest row between the File and View tabs. Choose the drop-down menu, and go to Scan for Hardware Changes.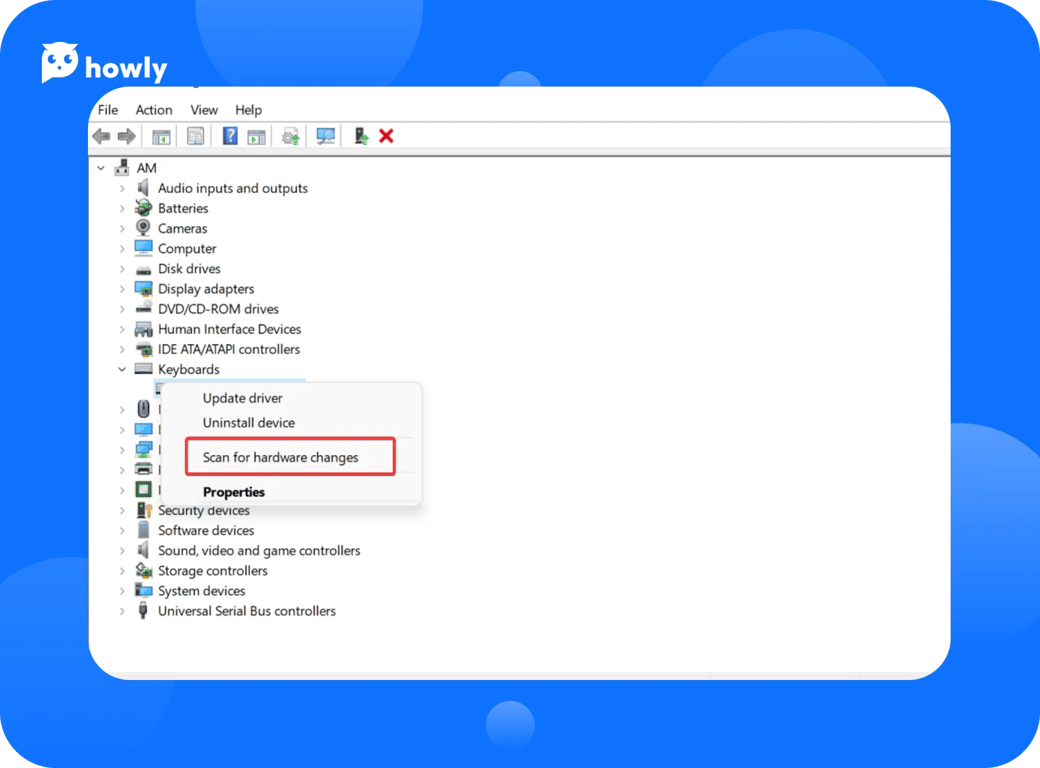 8. The Wi-Fi adapter will be reinstalled on your system, and its information will once more be visible.
9. Shut down every window and reboot the computer.
Temporarily remove your antivirus
An antivirus program may potentially be a reason for your laptop WiFi not working. If none of the aforementioned options work, you can disable the antivirus and then check to see if your laptop WiFi problem has been fixed.
Are the SSID and security key accurate?
Windows stores the configurations required to join a WiFi station in the Wi-Fi profile. The network security type, hostname, which is also called SSID, password, and other settings are among them. If there is no WiFi on laptop that previously could connect to the service, the network settings have likely been updated or the profile has become compromised.
Delete (or forget) the network and then reconnect to the internet to resolve computer WiFi issues. Take into account that when you disconnect from the Internet, your laptop cuts out any Wi-Fi settings.
To forget a network:
Pick Network & Internet settings after going for the WiFi network symbol in the upper right.
Go to Manage known networks under WiFi.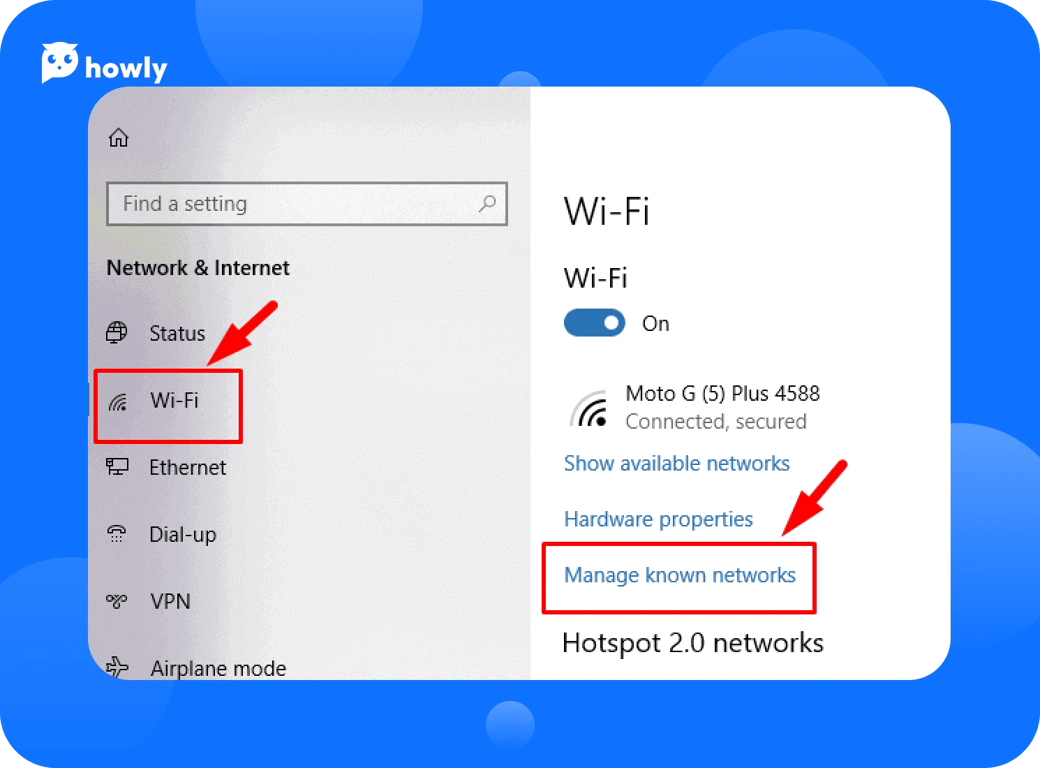 3. Select Forget after choosing the service you want to delete.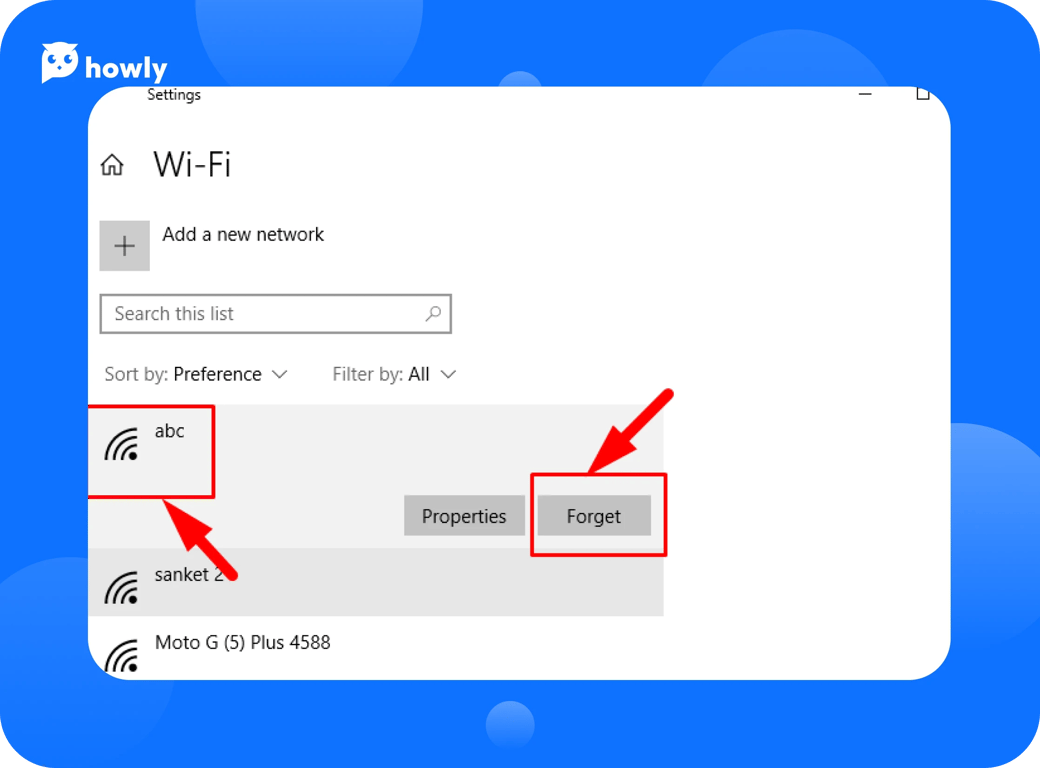 4. To restore the network connection, choose the Wi-Fi logo on the desktop and try to rejoin the appropriate network.
Adjust the adapter settings
Here is another easy way to resolve computer WiFi issues:
Hit the Windows key and R simultaneously, then insert powercfg.cpl into the field and press Enter.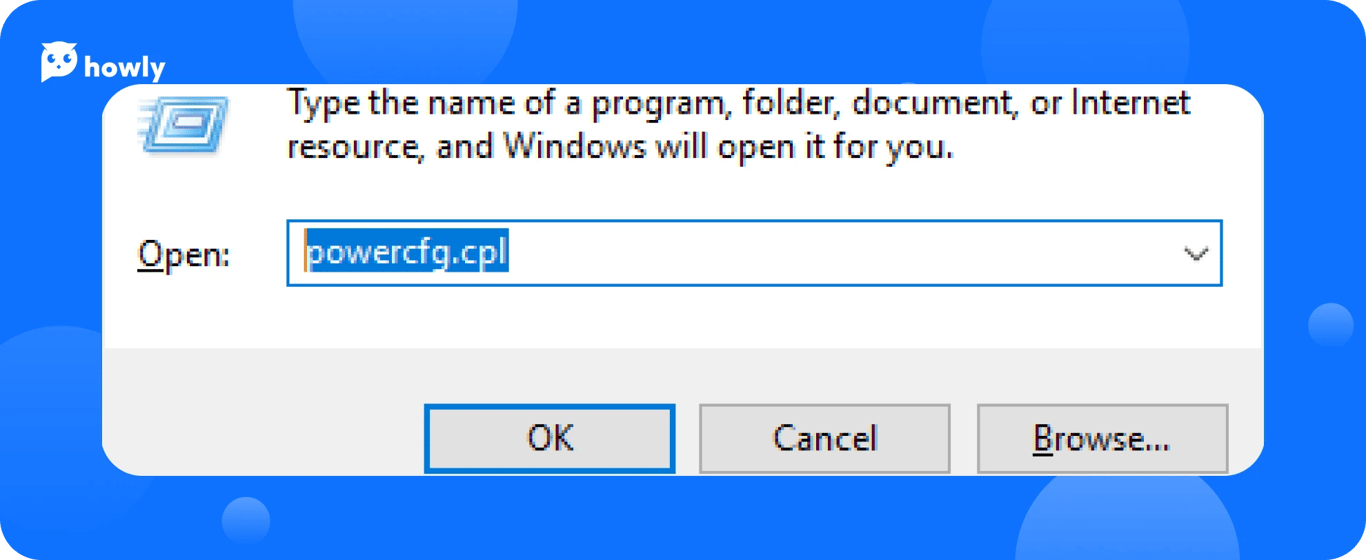 2. Adjust the plan settings by selecting the High-performance choice.
3. Press the Change advanced power settings button.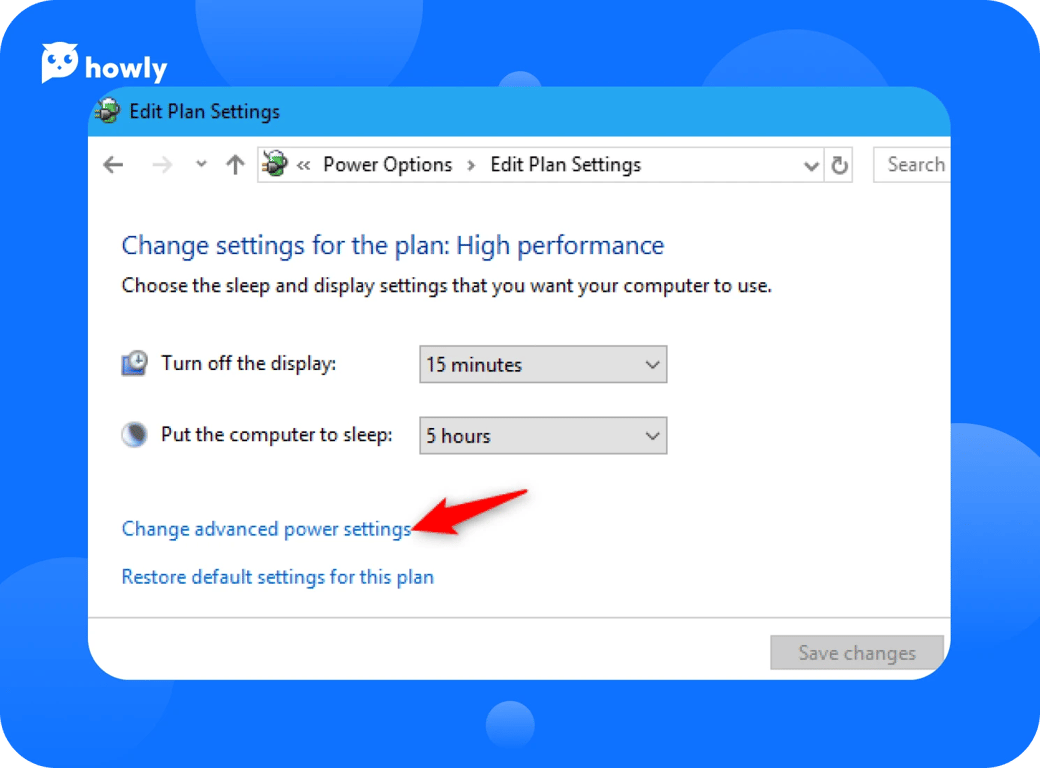 4. Double-click on Wireless Adapter Settings > Power Saving Mode, and then arrange Maximum performance.
5. Press OK and then Apply.
F.A.Q.
Why doesn't my laptop connect to WiFi?
There can be numerous potential causes of connection issues, including issues with the page, your equipment, the WiFi router, the IP address, the wrong hostname, or your Internet company.
How to fix no WiFi on laptop?
Confirm that Wi-Fi is turned on, and verify that the computer is not in "Airplane mode. Then update or relaunch the network drivers, or switch to a different frequency band.
Can I be blocked from using WiFi?
According to the following issues, which can only be resolved by your service provider, you can be completely barred from WiFi:
1. Your bill is still unpaid.
2. You were storing and sending some sorts of information unlawfully.
3. There is a network difficulty caused by bad weather or an accident.
Conclusion
If you can't send an email, surf online, or listen to music, you're probably not connected to your network and can't use the web, which can often be frustrating. This article should cover all the explanations why your laptop is not connecting to WiFi, but even if you were unsuccessful in your attempts, the Howly team is always there to assist you!