Google Meet vs. Zoom is the two highly popular conference services. But which one to select? It fully depends on your needs.
Before we start
Save your time and let professionals resolve your issue in minutes!
Want to start solving your problem immediately? Experienced Howly troubleshooters can fix your issue ASAP. They're already waiting for you in the chat!
The benefits you'll get while troubleshooting your issue with Howly experts:
Qualified help with laptops HDD

Quick advice right in your device 24/7/365

Expert reply within 60 seconds

Clear step-by-step guidance

Limitless number of follow-up questions

Understanding and empathetic help till your laptop HDD issue is fully resolved

All answers you need in one place
In this article, we'll be exploring the main features of these platforms, so you can easily pick the one that is most suitable for your communication style.
Features
The COVID restrictions back in 2020-2022 have changed how we communicate and interact, but thanks to platforms like Zoom vs. Google Meet, you can maintain connections in any part of the world. Virtual meetings, presentations, and even parties are now quickly and easily accessible from our living rooms. Let's take a look at these tools' main features.
Meeting time
With the free version of Zoom, you can launch a 40-minute chat for up to 100 people. It will be enough for most usage cases. If you have a paid version, you can host video conferences for 1000 users for up to 30 hours.
On the other hand, Google Meet gives you an hour-long conference for 100 users in its free plan. However, all attendees must maintain valid Google accounts for their participation. With a paid plan, you can also enjoy uninterrupted 24-hour calls, connecting up to 250 users.
Screen sharing and captions
With three distinct modes, Full Screen, Window, and Tab mode, Google Meet provides an enhanced experience for participants compared to Zoom's two options. The latter offers the additional benefit of allowing you to browse online together, making it ideal for in-depth viewings or displaying web-based activities to other people at the conference.
You can use auto-subtitles in Google Meet, available in multiple languages. It recognizes what the speaker said and provides you with subtitles in the chosen language. As for today, you can use it in French, Spanish, Portuguese, and German. Unfortunately, this option may not be supported by all devices or browsers yet.
Zoom provides integrated support for subtitles, though the automatic feature is only available in English. But you can use external solutions for translating and providing subtitles.
Recording
Google Meet versus Zoom offer users the convenience of capturing important meetings by recording and archiving them for future use.
However, Zoom outstrips Google Meet with its varied recording options. You can choose between local, cloud-based storage, or external tools to record a conference. It also offers an advantageous "speaker only" mode for recordings free from any noise. In contrast, Google Meet participants can only save their meetings via a cloud platform.
Pricing compared
What those services can give to you, once you've decided to pay for them? Let's find out features both for a basic free and paid membership.
Free options
Both the free versions of Zoom vs. Meet offer basic functionality for convenient meetings. As we've already covered the meeting duration limits for free versions, check other basic features.
Zoom offers file-sharing features alongside virtual background support and connection management capabilities. Google Mee includes call-recording options, screen sharing, and integration with numerous related services Now let's consider Google Meet cost vs. Zoom if you think that basic tools it's not enough for you.
Zoom pricings
You can find 4 great options for businesses of every size:
Pro plan. The plan costs $149.90 yearly and offers 30-hour meetings, accommodating up to 100 attendees. It includes the Whiteboard 3 feature, and Team Chat, Mail & Calendar Client.
Business plan. Its price is $199.90 for a yearly membership. Apart from the Pro plan, this plan allows for accommodating up to 300 attendees. Additionally, it comes with extra features such as Single Sign-On (SSO) and managed domains.
Business Plus plan requires contacting Zoom for pricing information. Its extra features include Phone Global Select and workspace reservations.
Enterprise plan, apart from others, accommodates up to 1000 attendees.
Google Meet pricings
Here are the pricing plans Google Meet offers:
Business Starter. For $6/month, you can enjoy video conferencing for a maximum of 100 attendees, 30 GB of cloud-based storage, and key Google Workspace applications.
Business Standard. At $12/month per user, you can experience video conferences supporting up to 150 attendees with recording functionality. Additionally, each user benefits from 2 TB of cloud storage capacity.
Business Plus. At $18/month per user, this plan supports video meetings for 250 users, offers in-domain streaming, and has 5 TB of storage.
Enterprise. This plan involves reaching out to Google for price quotes. It features video conferences with a capacity of 500 members, unconfined cloud storage, and highly advanced safety.
User-friendliness
When choosing between GMeet and Zoom, users who are already familiar with Google tools like Gmail, Calendar, and Drive may favor Google Meet due to its seamless integration with those products.
In addition, Zoom provides many advanced features for experienced users, including integration with virtual background applications and extensive participant management capabilities. In comparison, Google Meet has been developed to promote ease of use by streamlining its connection with other related products from the same brand.
Who is Google Meet for?
For those already familiar with Google's wide range of offerings, choosing the conferencing platform that allows for a seamless integration is easy — it's always going to be Google Meet. It offers a convenient solution along with excellent security and user-friendliness, making it an attractive option even for those with minimal technical skill sets or knowledge.
Who is Zoom for?
Zoom offers sophisticated users a way to customize their experience and integrate with other applications, making it the ideal platform for advanced settings. It's primarily suitable for companies or organizations that need strong customization capabilities. Likewise, those requiring prolonged meetings involving many attendees may benefit from leveraging Zoom's free plan options.
Mobile app
In addition to the desktop versions of Zoom versus Google Meet, you can also utilize their extensive mobile applications.
Zoom app
The application has a streamlined interface that makes it effortless for you to join webinars and create new ones with ease. The application allows you to conveniently message one another during meetings and communicate through group chats.
Overall, the Zoom app is a decent substitute for its desktop version, as it offers a variety of ways to tailor audio and video settings, administer notifications, and optimize call quality for an enhanced UX. But is Google Meet like Zoom in terms of app efficiency?
Google Meet app
With Google Meet, convenient access to video conferencing is a breeze! You can connect with friends or colleagues through the app by creating or joining meetings using links and codes or simply integrating it with other trusted Google services such as Calendar.
The app ensures your streaming experience is smooth and of the highest quality. It intuitively optimizes video quality based on your connection speed for an excellent picture.
Integrations
Now let's proceed with discovering the essential characteristics of Zoom and Google Meet, particularly in terms of integration.
Google Meet is already integrated with Google Workspace. It allows you to book meetings through Gmail or Calendar in one click. Zoom also presents integration options for your calendar. Although it may be more effortful than utilizing Google Meet.
Zoom excels in its ability to integrate with Microsoft Office 365. This allows you to schedule, initiate, and join meetings from these applications effortlessly. It's an advantage that Google Meet doesn't provide seamlessly.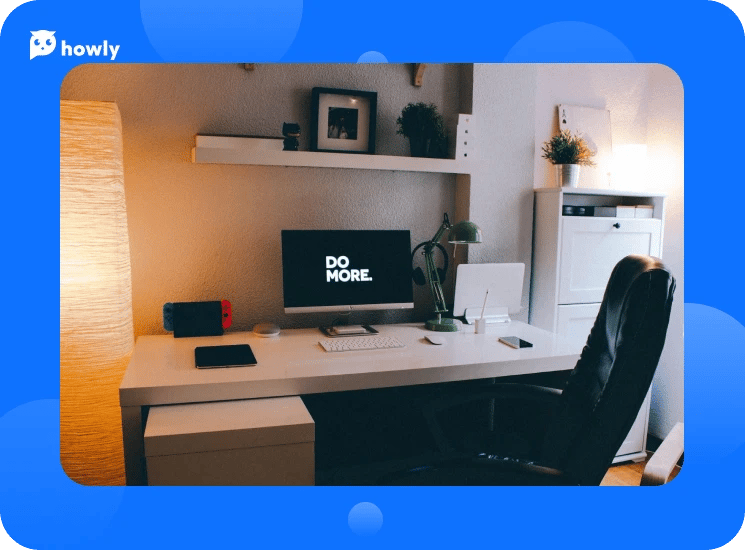 Video and audio settings
With their ability to deliver HD video, both tools offer online communication at their finest. However, users have reported that Zoom performs better in suboptimal internet conditions, providing clearer and more stable visuals, compared to Google Meet video quality.
Zoom permits users to view up to 49 participants in the 'Gallery View' mode, creating a virtual atmosphere for large groups. In Google Meet you can see only up to 16 other users simultaneously.
When comparing Zoom and Google Meet, the primary difference is in the audio settings, with many users prefer Zoom due to the superior sound quality it provides.
Zoom stands ahead of other video conferencing services thanks to its "original audio" feature, facilitating crisp sound transmission without the need for any further processing. This is especially advantageous for musicians and those seeking an undiluted digital transmission of quality audio.
Chat features
During a video conference, users of both platforms can send messages, be it to everyone in the meeting or just select individuals. Zoom Chat offers a range of text formatting options to enrich messaging, including various font styles, strikethroughs, lists, and clickable links. Unfortunately, this is yet to be available on Google Meet.
Interestingly, Zoom allows for tailored expressions of emotion during meetings with a comprehensive range of emojis and reactions. In contrast, you can find just some basic emojis in Google Meet's chat. So if you want to express your emotion, you should use an emoji keyboard on your phone or tablet.
Security
Now let's compare Zoom and Google Meet in terms of security. Google Meet requires Google accounts to create and sign in to meetings, which makes it slightly more secure since every participant can be identified. Zoom also provides an authentication option, but this is optional, and you can join meetings anonymously.
In 2020, an unwelcome issue " UNKNOWN TAG — ins" emerged: malicious intruders infiltrated Zoom meetings and broadcasted offensive materials. To strengthen protection against such disruptions, both Zoom and Google Meet have implemented intricate security features that range from requiring participant approval to generating notifications upon new access requests.
F.A.Q.
Which is better, Zoom or Google Meet?
Both tools are great, so the final choice is up to you. Google Meet has seamless integration with all Google services, while Zoom is more user-friendly when it comes to connecting external tools. Also, Google provides only 40 free minutes, while Zoom gives a full hour.
What is the best service to use for large online conferences?
Zoom is the perfect platform for big meetings, lectures, and conferences. It enables up to 1000 participants on purchased plans with advanced management features.
Is Google Meet better than Zoom in terms of security?
Both services have bolstered their security protocols. With the introduction of real-time encryption and VPN offered by both providers, users can choose between services depending on specific data privacy needs and desired integrations with other services.
Conclusion
So Zoom or Google Meet? Both Google Meet vs. Zoom boasts robust functionalities for online meetings, collaborative work, and education. Yet, each has unique attributes that render it ideal for distinct demographics.
Joining Google's ecosystem, Meet provides seamless integrations with essential services such as Gmail, Drive, and Calendar. It's an excellent tool for startups, mid-sized companies, and educational institutions, as it can effortlessly fit into their daily workflow for maximum efficiency.
Zoom is the perfect solution for large organizations and companies looking to host intricate events with hundreds of attendees. It has many customization tools, so you can tailor your user experience to your needs. but also delivers exceptional video and sound quality while having remarkable scalability capabilities. All these features make Zoom particularly attractive to users who prioritize flexibility and a user-friendly experience.
Ultimately, picking between Google Meet and Zoom depends on your exact necessities. If you aim for full integration with Google tools, choose the first one. On the flip side, if you seek for more external tool integrations and increased scalability to any operation system, try Zoom.
UNKNOWN TAG — ins if you have further questions on the tools to improve your team collaboration.