A huge number of people are wondering, "Why isn't my sound working on Android?" frantically trying to find at least some way to fix the problem. And we can understand them. After all, there's nothing worse than turning on your favorite song but hearing silence, watching a movie but seeing only a picture, or answering a call from your loved one but not hearing their voice. What causes such problems? How to make the phone sound again? We'll tell you how to fix volume on an Android phone easily. No matter what issue you face and how difficult it seems – you'll deal with the problem from the comfort of your home!
Before we start
Save your time and let professionals resolve your issue in minutes!
Want to start solving your problem immediately? Experienced Howly troubleshooters can fix your issue ASAP. They're already waiting for you in the chat!
The benefits you'll get while troubleshooting your issue with Howly experts:
Qualified help with laptops HDD

Quick advice right in your device 24/7/365

Expert reply within 60 seconds

Clear step-by-step guidance

Limitless number of follow-up questions

Understanding and empathetic help till your laptop HDD issue is fully resolved

All answers you need in one place
Top 10 Typical Phone Volume Not Working Problems
Unfortunately, sound problems on Android phones aren't so rare. So you're not the only one puzzling over the question, "Why can't I hear anything on my phone?" Moreover, such problems may differ depending on the device. Familiarize yourself with the top 10 most common volume glitches reported by Android owners.
The earpiece works without sound;
Audio jack problems;
The volume button isn't working;
Broken microphone;
The sound is missing after the Android system update;
Errors in sound settings;
Phone speaker clogged with dirt;
No sound during calls;
Audio playback doesn't work in one of the applications;
The sound disappears after the headphones connection.
Main Causes of Android Sound Bugs
Many Android users turn to Howly experts, asking, "Why has the sound on my phone stopped working?" If you're not tech-savvy, it may be challenging for you to puzzle out the issue. And you can troubleshoot a lost audio problem only if you know what might be causing it. Thus, meet the main reasons that lead to sound glitches on different Android phone models.
Mechanical damage;
Incorrectly set volume settings;
Incorrectly set app audio settings;
Driving mode, do not disturb, or battery saving mode is on;
A headphone jack is full of dirt and dust;
Third-party devices are connected;
Bluetooth headphones connection problems;
Malicious or incompatible software;
Lost settings;
Technical problems;
Broken volume button;
Software errors.
How to Fix Volume on an Android Phone
In general, "media volume not working" problems are considered simple glitches that take little time to fix. At the same time, it doesn't matter what problem you face - hardware or software - we know the solution and are happy to share effective repair strategies with you. So if the question is, "Why can't I hear my phone?" keeps you up at night, you'll find quick fixes below!
Disassemble the phone in case of liquid ingress
Liquid ingress is a common cause of "Android media sound not working" problems. If you know for sure that this is the case, turn off the phone, disassemble it by removing the back cover, battery, SIM cards, and SD card, and let it dry thoroughly. The method almost always helps if you start saving your device right away. Remember that it's strongly discouraged to dry your phone on a radiator or with a hair dryer (to speed up the process).
A more difficult case is when you spill a sugary drink on your phone. The point is that such liquids leave sticky marks inside the device, including on the speaker, even when they dry out. Hence the answer to the question, "Why isn't my speaker working?" Moreover, if the liquid gets on the sound control buttons, it can close the contacts at maximum or, conversely, minimum volume. In this case, it's recommended to take your device to the nearest service center.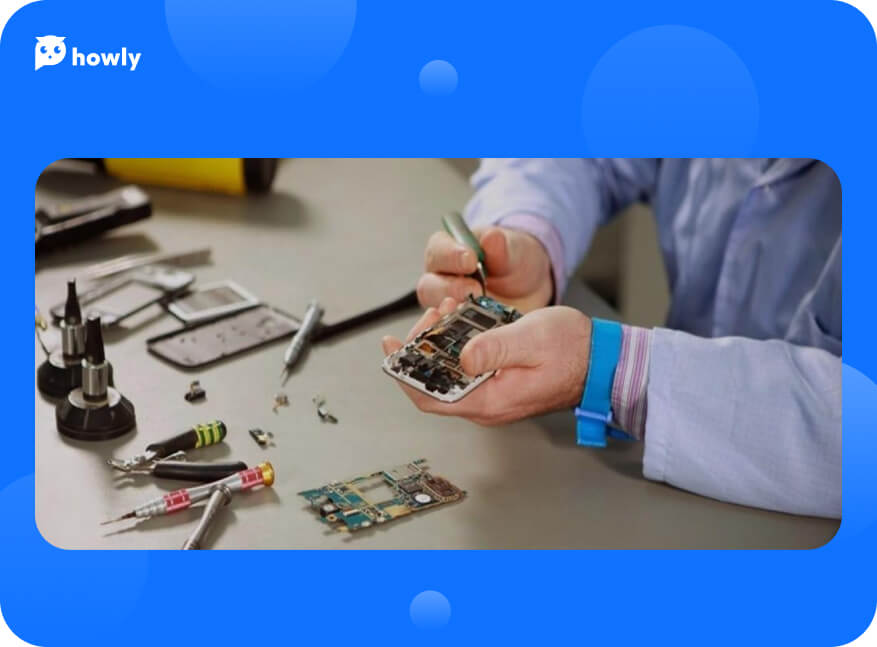 Change the volume settings
All modern phones allow you to adjust the volume for different applications separately. If your device reproduces sound while playing a game or watching a movie, but you can't hear another person on an Android phone, the problem may lie in the volume settings.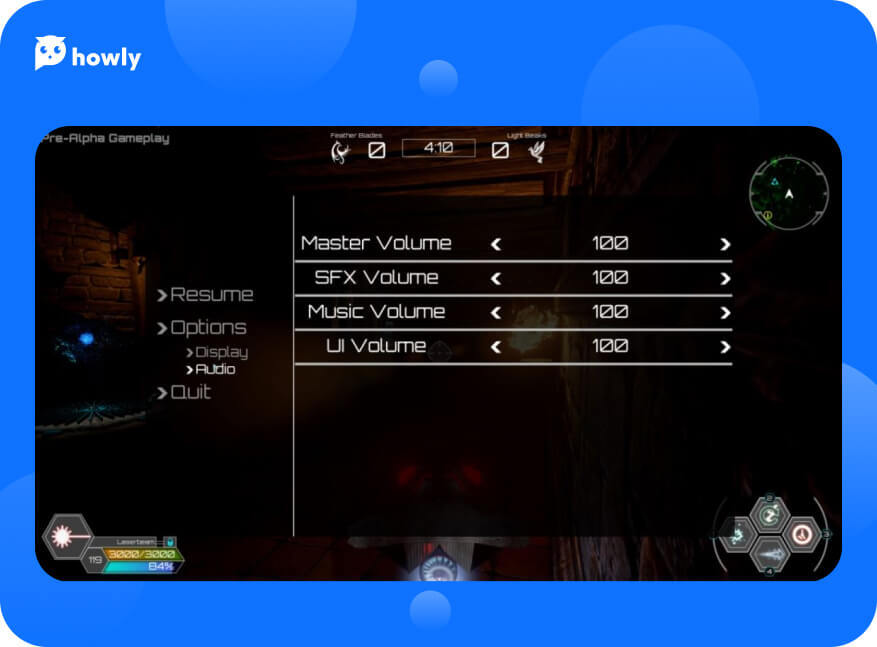 To see different volume sliders, press the side buttons on your phone's case: the lower one is to decrease the volume, and the top one is to increase it. After that, click on the three dots icon – and you will see the volume sliders in the form of vertical or horizontal bars.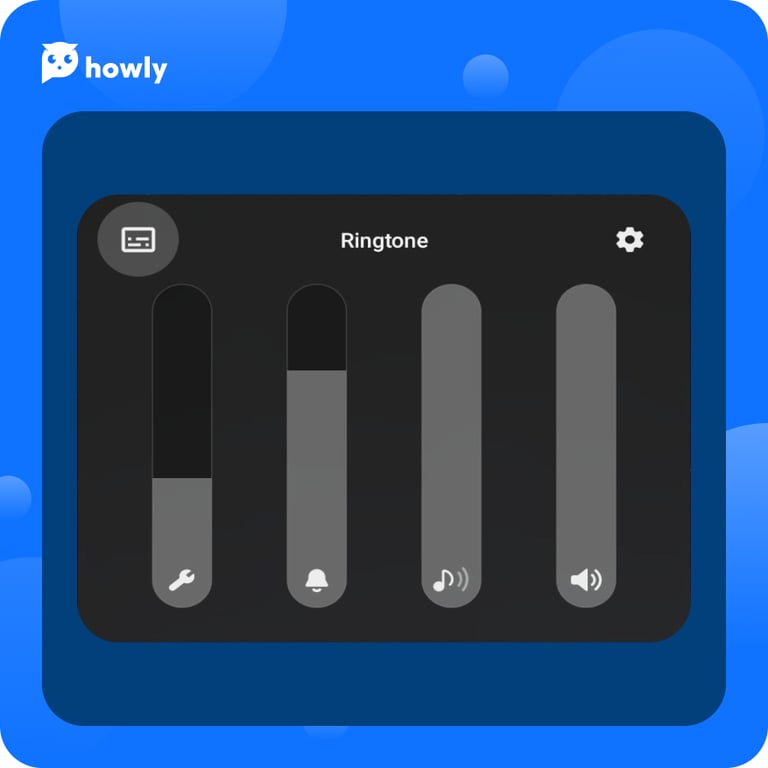 Another way to set up the volume on Android is:
Go to "Settings" –> "Sound and Vibration".
Move to the "Volume" section until you see 4 volume sliders:Ringtone
Media
Notifications
System

If you notice that one of the parameters is off, that's the reason for the sound not working on Android. All you need to do is move the slider up. The call volume slider appears when you make or receive calls. That's when you can adjust it.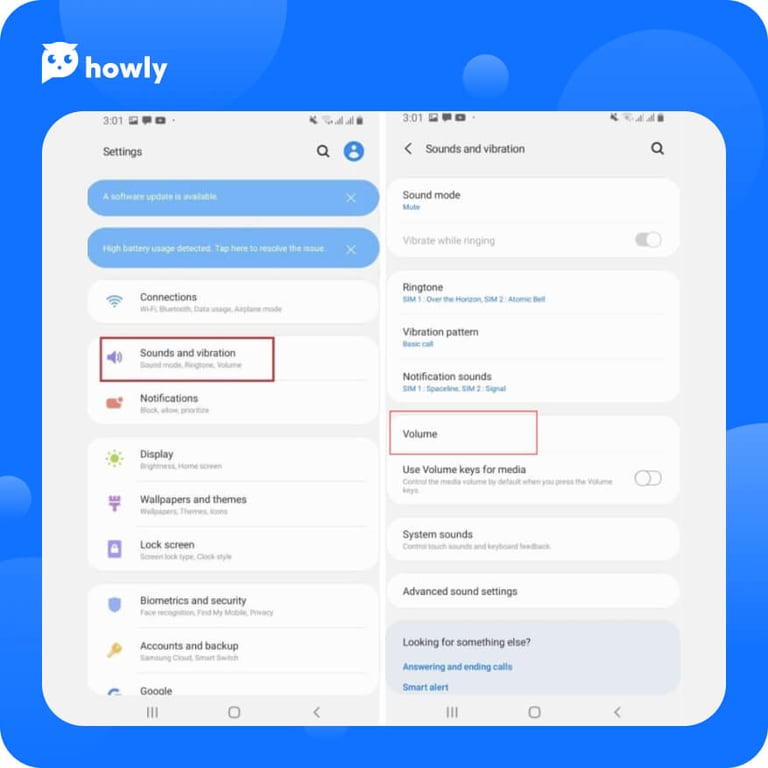 If the problem isn't resolved, proceed to the next step.
Check your app's settings
If you are wondering, "Why is my media volume not working in a particular app but works on the rest of the device?" it's worth checking the application settings. Some games may start with the sound off by default. Also, the problem may lie in messengers. Such programs as Telegram or WhatsApp mute the volume of other applications when listening to audio or video messages. Therefore, if you've been listening to a voice message in Telegram and then paused it, you may not hear media sounds. This is because the device thinks the voice message is still playing.
Check if driving, do not disturb, or battery saving mode is enabled
These features work differently on various phones, but in most cases, do not disturb, and driving modes mute the sound of incoming calls and notifications. Power saving mode works the other way around – it can turn off all sounds except for incoming calls. In the "medium saving" mode, the user can still listen to music, but in the "maximum saving" mode, the phone disables almost all features except calls to maintain battery power. Therefore, you should make sure all these modes are disabled before moving on to the next steps.
Clean the audio jack
A lot of people puzzle over the question, "Why does my phone suddenly have no sound when I plug in my headphones?" without even suspecting that the problem is in the audio jack. AUX ports are susceptible to damage due to moisture or debris. But you can easily clean it with a can of compressed air or a cotton bud soaked in alcohol.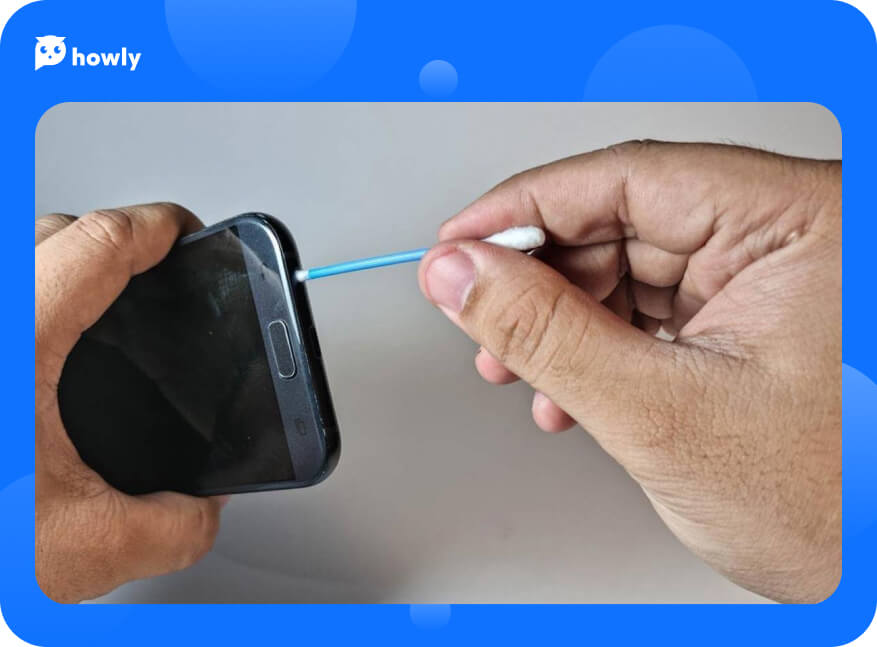 Eliminate Bluetooth pairing errors
If you don't hear any sound when using your Bluetooth headset, this indicates a connectivity problem. Try forgetting the headphones by following these steps:
Open the Settings.
Go to the Bluetooth section.
Turn on Bluetooth and explore the list of all available devices.
Click on your headphones or the button next to them.
You will see two options – Disconnect and Forget.
Choose the second one and connect your headphones again.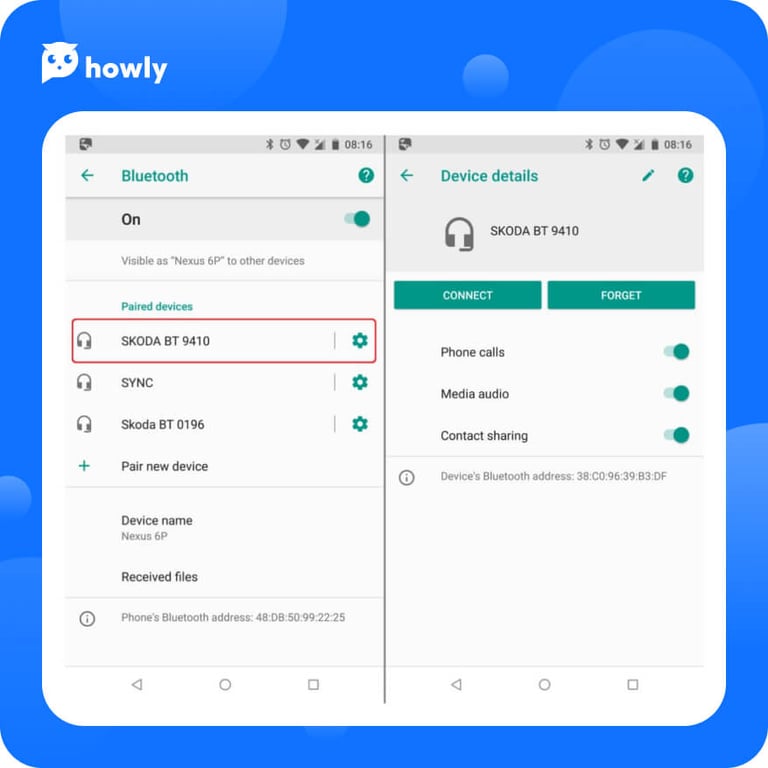 Fix software bugs
If you encounter the "Android phone sound not working" issue, this can be either a spontaneous error or a serious conflict between the programs responsible for audio playback. If you are sure that the problem isn't in the phone speaker but in the software, try the following:
Restart the phone –the software error often disappears by itself;
Disable all apps responsible for audio playback, except for one of your choice, and perform a speaker test;
Restore factory settings after making a backup copy of important files. If you don't know how to perform a factory reset, follow the instructions in the figure below.
Final Thoughts
Sound problems are quite common on Android devices. Even the most reliable smartphone isn't protected from various kinds of breakdowns. Non-working sound can bring a lot of inconvenience to the user. Indeed, a "silent" smartphone won't beep in the event of an incoming call or message and won't allow you to enjoy your favorite music or hear the voice of a loved one during a call. Therefore, it's so important to restore one of the most requested gadget features as quickly as possible. The signal may disappear due to a software failure or hardware malfunction. But whatever it is, feel free to use our tips on how to fix phone speakers or any other audio problems, and you'll hear such familiar sounds again! Or send us a chat message – and talk to a qualified expert about your problem!