Are you getting an unexpected error code 0x80080008 when attempting o upgrade your Windows? It could be preventing you from taking full advantage of the built-in features and enhancements of the new version of Windows. But there are some straightforward measures users might take to fix it and get your system up and running. Follow these easy instructions, and you'll be ready to start enjoying the advanced technology and improved user experience available in Windows 10.
Before we start
Save your time and let professionals resolve your issue in minutes!
Want to start solving your problem immediately? Experienced Howly troubleshooters can fix your issue ASAP. They're already waiting for you in the chat!
The benefits you'll get while troubleshooting your issue with Howly experts:
Qualified help with laptops HDD

Quick advice right in your device 24/7/365

Expert reply within 60 seconds

Clear step-by-step guidance

Limitless number of follow-up questions

Understanding and empathetic help till your laptop HDD issue is fully resolved

All answers you need in one place
Reasons for error 0x80080008 on Windows 10
Error 0x80080008 when updating to the next Windows version might happen because of several causes, which we are gonna discuss now.
Corrupted or absent system files
The update process might have failed due to corrupted or missing files that are essential for completing the task. During the whole process, Windows relies on a set of essential system files that are required to complete the installation successfully. If any of these files are corrupted or missing, the update process may fail and generate error 0x80080008.
There are several reasons why system files might become corrupted or missing. For example, a sudden energy outage or inappropriate shutdown during the installation process can cause this type of damage. Malware or virus infections can also corrupt or delete essential system files, leading to errors.
Software produced by different companies causes conflicts with each other
This is because they can interrupt the core update procedure by blocking or removing essential update files or by preventing system changes required.
Antivirus or protection program often contains components that monitor system changes, which can sometimes misidentify an update as a threat and block it. This can result in the error code 0x80080008.
Outdated or incompatible drivers
They can generate errors while the update procedure is still ongoing. Sure, outdated or incompatible drivers can do this. Some crucial files needed for the update process may be damaged or absent, which can cause this error to occur.
If the drivers are outdated or incompatible, they might become the reason for errors during the update process or result in a system that is unstable or unusable.
Insufficient storage space
The fourth reason for this message during the feature update is insufficient storage space. The update requires a certain amount of storage room to install correctly. If the system does not have enough free space, the update may fail, resulting in an error.
It needs to download and install several files, which requires a certain part of free storage space. If the system does not have enough free space, it may result in the error code 0x80080008.
To see if your PC has enough place for the update, you can do this:
Go to File Explorer and then to This PC or Computer.
Click on the system drive (most of the time C:) and select Properties.
In this window, you can see the space available.
If there is not enough free space, you can try deleting different files or applications, moving them to an outer hard drive, or uninstalling unused programs. Alternatively, you can add a new hard drive or upgrade the one you have to increase the storage space on your system. Once you have sufficient free space, you can attempt the update again, which should resolve the error.
Incorrect registry settings
They can be a major reason for error 0x80080008 on Windows 10. If incorrect settings are stored in the registry, it can cause errors such as 0x80080008.
They can be generated by many factors, including user error, malware, or a corrupted system file. For example, if a user tries to revise the registry manually, they may accidentally delete or modify a setting that is necessary for Windows Update to function properly. Malware can also modify registry settings, which can cause the 0x80080008 error.
Internet connectivity problems
The fifth reason for confronting Windows update error code 80080008 is web connectivity issues. It can lead to updating errors. The whole process requires a steady and speedy internet to download the necessary files and install them. If there are any connection issues happening during this process, it can cause the update to fail, resulting in an error.
The issues that can provoke update errors include:
Sluggish or inconsistent internet connection: If the internet is too slow or unstable, the update process may time out or fail, resulting in this error.
Firewall or network settings: Sometimes, firewall or network settings can block the update process from accessing the internet, causing the error.
Proxy server issues: If there are problems with the server settings, the update process may fail to connect to the Internet, causing the error.
If you experience Windows update error 0x80080008, users might attempt troubleshooting these issues to resolve the error.
Fixing the problem
To resolve the message error 0x80080008 there are several potential solutions that can be attempted. These solutions include clearing up storage on the drive and troubleshooting any potential firewall or proxy server issues.
Restart Windows Update components
Renewing these elements may assist in resolving the error 0x80080008. To achieve this, try these instructions:
Open Start, type CMD, and choose Command Prompt.
Click on the Run as administrator option.
Write in the next commands and press Enter after every one of them:
net stop wuauserv
net stop cryptSvc
net stop bits
net stop msiserver
After all of the services have run, repeat the same thing with a new set of commands. Press Enter after each of these:
net start wuauserv
net start cryptSvc
net start bits
net start msiserver
Reload your laptop and try again.
These steps must help users to resolve the error.
Check your antivirus
Confirm that your laptop is operating on the latest version of a reputable antivirus program.
Disable any built-in antivirus security program that might be working, for example, Windows Defender.
Turn off the firewall and other security features for the duration of the Windows 10 update.
Double-check that your anti-malware application is set to allow the update to run.
Once the update is complete, enable your antivirus program again and re-enable any other security settings.
Manually download the update
If you're having trouble with the Windows update error (0x80080008), then users may attempt manually downloading the newest files directly from Microsoft's website. To achieve this, do as follows:
1. Open the Windows 10 Download page via your browser.
2. Select one of the available versions (32/64-bit) of the pack, depending on which one you need.
3. Select Download.
4. Once the process is finished, click on the setup file twice to start the installation process.
5. Follow up with the instructions shown on the screen to complete everything.
Restart BITS services
Push the Windows key + R combination to open up Run.
Write services.msc in the search bar and click Enter.
Look for the Background Intelligent Transfer Service or BITS in the Services window.
Click on it and select Restart from the options available.
Once BITS is restarted, attempt to install the newest Windows 10 file once more.
Now, attempt to install the update and see if the 0x80080008 error persists.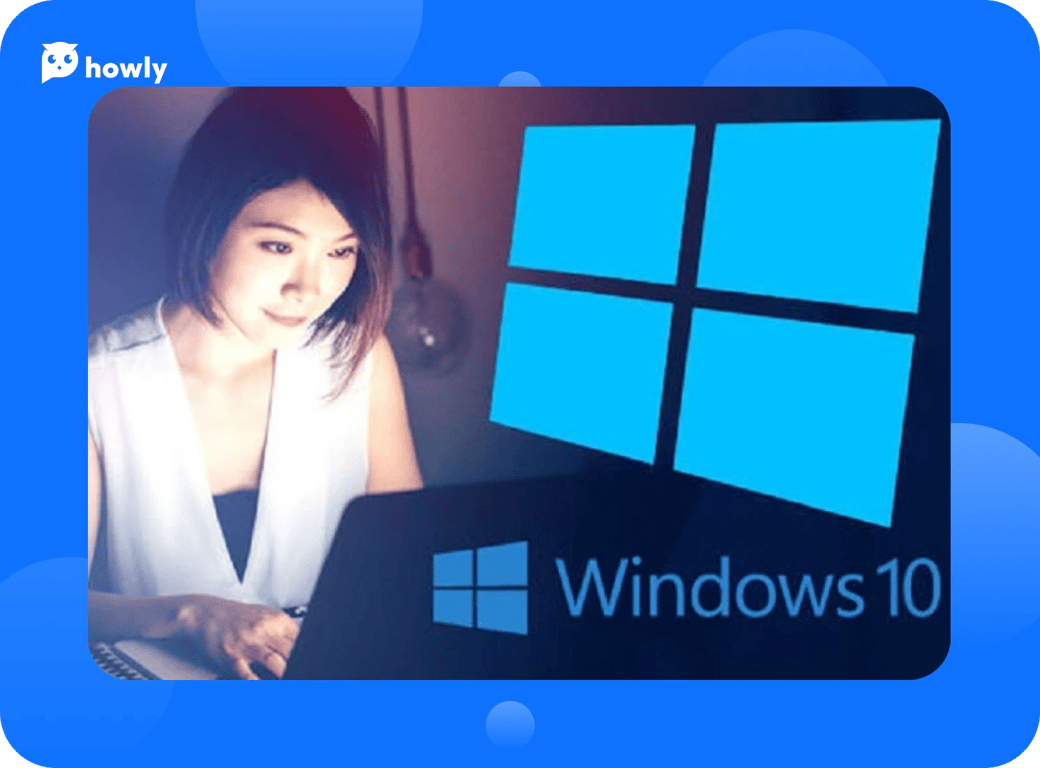 Windows 10 update 0x80080008 variations
0x80080008 The operation could not be completed
This error is typically caused by a conflict between Windows Update components.
0x80080008 Error downloading updates
This one is usually generated by Windows Update not being capable of downloading the necessary files properly.
0x80080008 Installation failed
This error is typically caused by Windows Update not being able to install the new features.
0x80080008 Error while starting the update
This error is typically caused by a conflict between Windows Update components and other programs running on the computer.
F.A.Q.
How can I prevent Error 0x80080008?
To help prevent Error 0x80080008, you should make sure your laptop has the newest safety updates and is running an updated operating system. You can also regularly run the OS Update troubleshooter to analyze and settle any relevant update problems.
Can I uninstall Windows updates that are forcing Error 0x80080008?
Yes, you can uninstall Windows updates to get rid of Error 0x80080008. To do this, open up Run, and write appwiz.cpl, click Enter, and then select the update causing the error and click Uninstall.
How can I demote my Windows 10 if I'm constantly receiving Error 0x80080008?
You can downgrade your Windows 10 version by opening Run. Then, click Recovery and press the Get started, then proceed to Go back to the previous version compartment. Follow the instructions from there to complete the downgrade process and fix Error 0x80080008.
Conclusion
From the above solutions, it is clear that Error 0x80080008 in Windows 10 can be caused by multiple underlying issues. It is important to determine the core reason for the case and follow the appropriate solutions. This can be done by turning off or deleting antivirus applications, reloading Windows Update, uninstalling complicated Windows updates, or demoting the Windows 10 version. With a little bit of research and proper steps, it should be possible to resolve the issue and get software applications running normally again. If, for some reason, you are still confused, feel free to text Howly team all your questions, so they would be able to help you.