Why is my Arlo camera not charging? Arlo batteries, apart from regular batteries, have a longer life, yet recharging them can seem like quantum physics if you're not familiar with this process. After reading this article, you will learn about simple ways to fix the Arlo charger fault and the reasons why it might have occurred.
Before we start
Save your time and let professionals resolve your issue in minutes!
Want to start solving your problem immediately? Experienced Howly troubleshooters can fix your issue ASAP. They're already waiting for you in the chat!
The benefits you'll get while troubleshooting your issue with Howly experts:
Qualified help with laptops HDD

Quick advice right in your device 24/7/365

Expert reply within 60 seconds

Clear step-by-step guidance

Limitless number of follow-up questions

Understanding and empathetic help till your laptop HDD issue is fully resolved

All answers you need in one place
1. Check your power adapter
Lookout for three essential aspects of the Arlo power adapter:
The QC 2.0 symbol. The lightning bolt symbol at the top of the frame represents it.
The voltage output is 9V=1.1A.
A logo of Arlo or NETGEAR.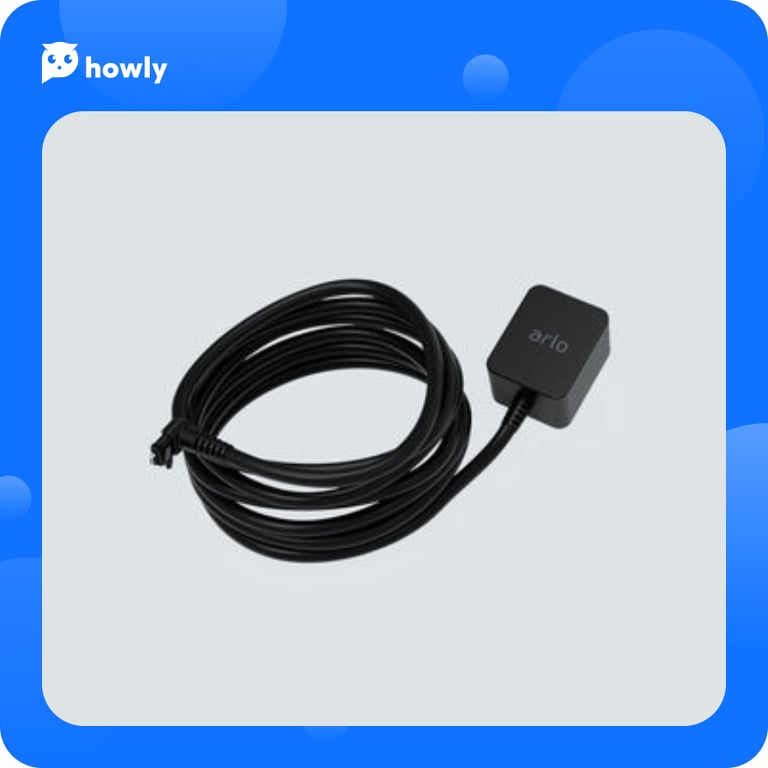 If your power adapter is not original, think of purchasing a new one. If everything is okay with its characteristics, check whether it works properly to make the Arlo charger fault message disappear.
Use the same power adapter on a different camera. If the power adapter works well on another camera, the issue is with the one you were attempting to charge.
Try using a different Arlo power adapter to charge your camera.
If your power adapter works well with another camera and the new adapter connected to yours doesn't fix the charging problem, proceed to the next step.
2. Make sure you have inserted the cable into the camera properly
If the Arlo battery is not charging, try the following:
Check that the battery is correctly inserted into the camera and that the insides are free of dust.
Withdraw and reinsert the battery to assure alignment with the camera's metal contacts.
Put the dead battery into the charging station as soon as possible.
Attention: The dead battery can be charged naturally if you start charging it within 2 minutes of plugging in the charging station. It is necessary to repeat these steps if you fail to install the dead battery after 2 minutes.
3. Inspect your battery
The next step is to check your Arlo battery. That's how you can do it.
Take your camera's battery out.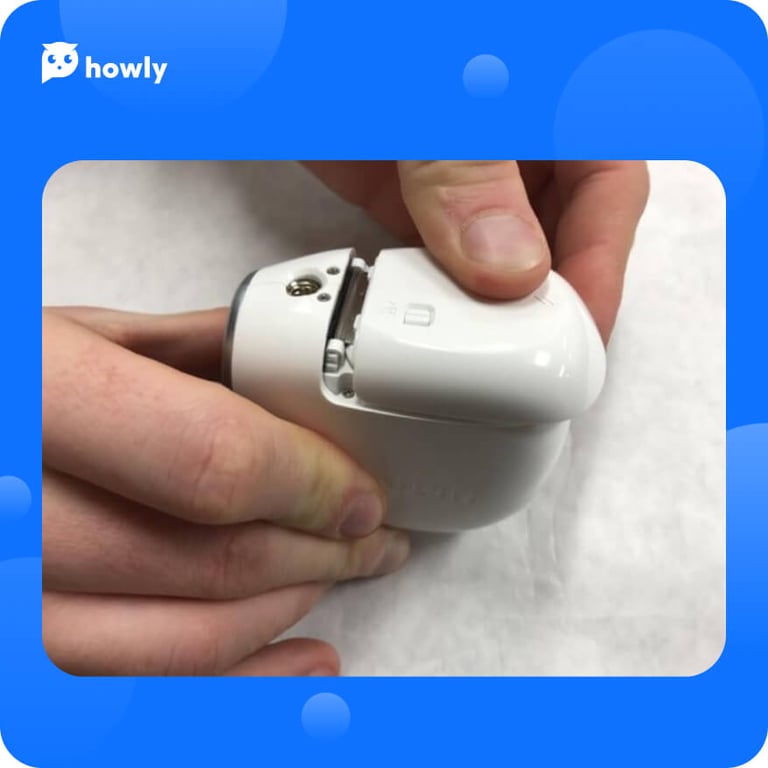 Remove the AC power adapter cable from your device if it is connected.
Connect the AC adapter to your camera several times.
Note: Ensure you're using the camera's power adapter and cord. A standard 5V USB cable will not be able to charge the camera's battery fully.
Replace the camera's battery.
After 10 minutes, monitor your camera's status in the Arlo app or at my.arlo.com.
Remove and replace the camera battery. Afterward, pause for ten minutes before checking your camera's status on the Arlo app.
Repeat the step above until the Arlo app panel displays a lightning bolt battery icon on it.
If you've gone through this step multiple times and still don't get a lightning bolt battery symbol, contact Arlo Support for assistance.
4. Try a weatherproof outdoor quick charge power adapter
With the Wasserstein Weatherproof Quick Charge 3.0 Integrated Charger or other similar devices, you can avoid having to step outdoors every now and then to replace the battery in your Arlo camera. Its patent-pending shape has a thoughtfully built right-angled micro-USB setting that allows you to charge your device without interruption. This 3.0 power adapter delivers up to four times quicker charging than other comparable charging tools.
5. Watch how your camera's LED behaves when it's charging
The LED indicator of your Arlo camera will be bright yellow while the device is powered. The battery is fully charged when it glows bright green. So then you can disconnect it.
Note that every battery has its own light on the power station. To be sure you're inspecting the correct light, take a glance at the one nearest to the battery.
Depending on how fast the charge was, the battery may require 2-4 hours to recharge.
If the LED flashes yellow, the battery has been installed but is not charging. Remove the battery and reinstall it, assuring the grooves are properly aligned.
6. Factory reset
The camera may be unable to charge due to a software issue. To fix it, locate the Reset button at the bottom of your Arlo base station. With a pen or paperclip, tap and hold the button for 10 seconds. If you don't release the button, the LED will blink yellow and the station will reboot.
This will restore the system to its initial state. Put your camera in place when the LED becomes bright green again.
Then select New System Setup via your digital Arlo account after the ground station restarts.If your Arlo charger is not working, contact the Arlo support team for assistance or turn to Howly experts for quick online help.
7. Purchase a charging station compatible with rechargeable batteries
The Wasserstein Charging Station Compatible with Arlo Pro & Arlo Pro 2 & Arlo Go Rechargeable Batteries will sync to two batteries at the same time, letting you change your cameras' batteries through hot-swap and saving downtime. It has two charging places, as well as two strong indication lights that display if the batteries are charging or fully loaded.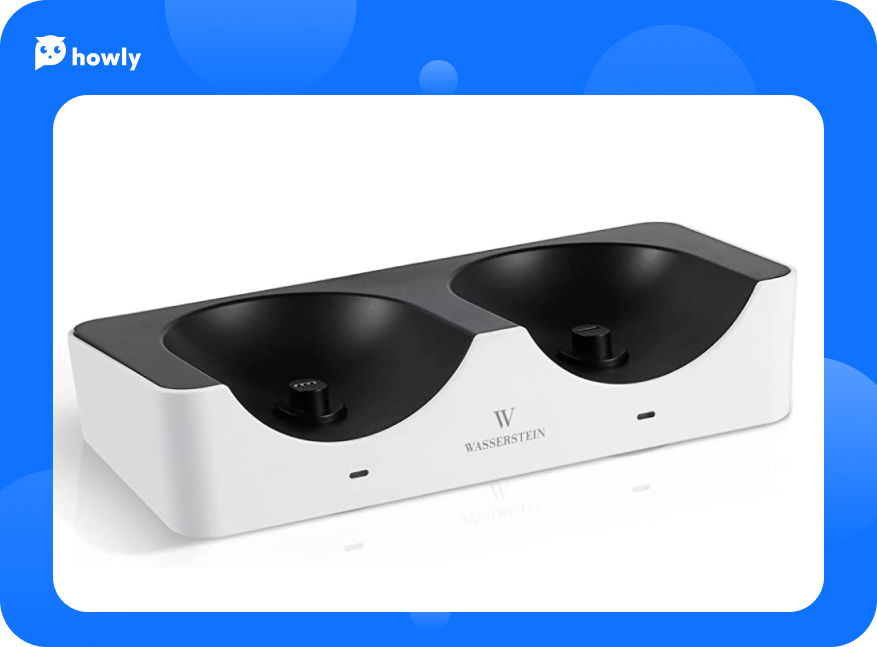 8. Contact the support team
If nothing works and you still have an Arlo charger fault, don't give up, Arlo support team will be there for you to help you with any problems that may arise, including what to do if Arlo charging fault has been detected. And if you want someone more engaged in your problem, high-class Howly experts are always online for you.
Conclusion
Following these simple steps, you will be able to figure out the cause of the problem and troubleshoot your Arlo battery, if it is not charging. We hope this article will help you solve the Arlo charger is not working issue. It will be great if you share it with your friends!